A friend just pointed out to me that because my iPhone 4 has a GPS built into it, it always knows where I am, and that it records that information in every picture I take with the phone. Since I often post pictures online, I don't want them to all have my exact location hidden within. Is there a way to turn this off?
Your friend is savvy, good for them! One of the things that most people don't realize is that smartphones with built-in GPS systems are indeed calculating the latitude/longitude for each spot that you take a photo and embedding it in the "EXIF" information in the photo file.
Why is this an issue? Imagine that you're taking pictures of your cat being cute while in your apartment. When you post your homemade LOLCAT snap, would you be happy if it included your home address right there on the image itself? Probably not. But that's in essence what it does.
Let me show you by utilizing a Mac program called GraphicConverter to show the EXIF information from a photo taken on my own iPhone: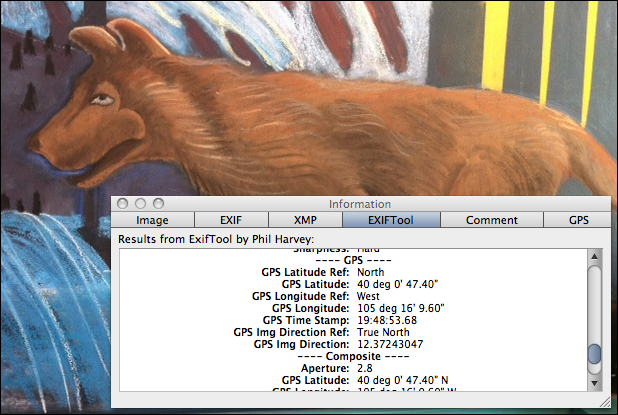 As you can see, the exact lat/long of where I took this photo is included in the additional information with this photo and if I feed it to a mapping application (or with many graphics apps, simply click on a "location" or "map" or "gps" tab) it'll show me that exact location on a map. Yikes!
To turn this off with your iPhone, you'll need to jump into your settings…
Now tap on "Location Services":
If you're like me, there are a LOT of applications on your IPhone that are tracking your location…
Scroll down to "Camera" and tap on the "ON" switch to toggle it:
That's all there is to it. You've just turned off location services for the Camera app. Now if you take another photograph and upload it to an app that can show EXIF information, it'll just have blank data instead of a location: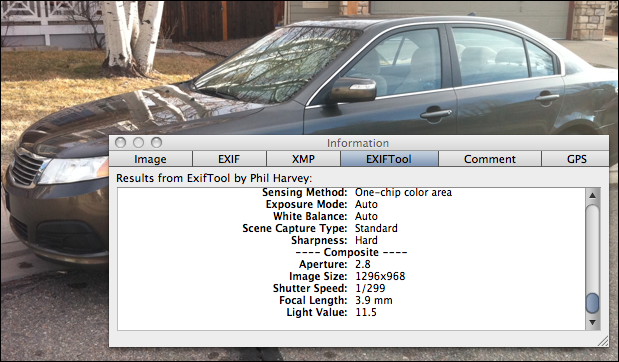 Definitely a good thing, and something that should probably default to being
disabled
on new phones in my opinion. What do you think?