When I look at my Twitter stream, some people have big, bright photos, while most are just text and shortened URLs. How are they getting their photos to be displayed?
You have stumbled across one of the secrets of Twitter: there are two classes of Twitter users — twitterers? — in the system, those that use the actual Twitter.com interface sometimes get displayed a bit better or more interestingly than those that use a third party app. In this case, there's a world of difference between "attaching" or "uploading" a photo in a typical smartphone Twitter application, or linking an Instagram image or similar, and actually using the Twitter.com interface itself.
In fact, the way these people are getting their photos to appear in your newsstream is quite likely because they're posting them directly to Twitter in the first place.
It's not hard, fortunately, so let's have a look.
First off, if you've never used the Web interface, the new tweet button is on the top right:

It's the kinda reddish, pinkish, orangeish color. What is that color name?? 🙂
Click on the box with the feather through it and a window pops right up: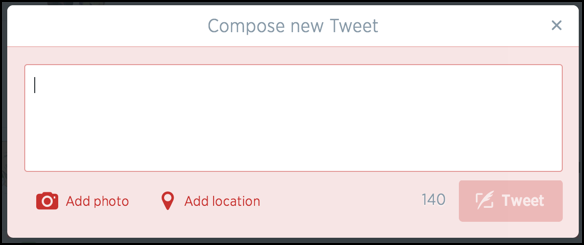 The key here is to click on "Add photo".
Do so…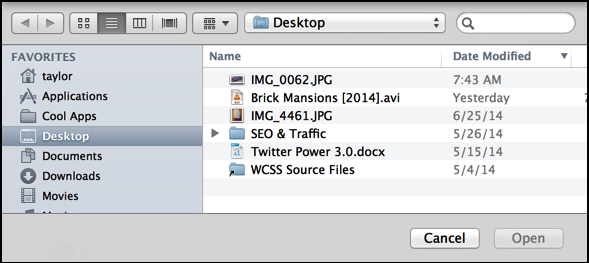 I'm going to be adding the excitingly named "IMG_0062.JPG" so I choose that and click "Open".
Now it's uploaded to Twitter and I have a chance to compose the tweet associated with the image: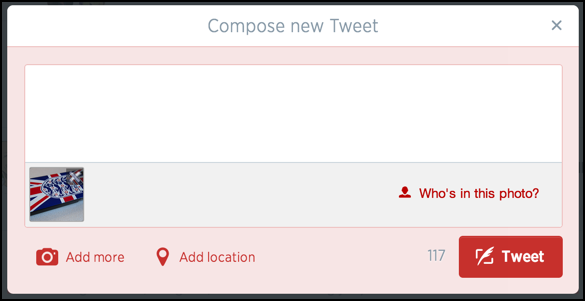 Once I add the text message here's what it looks like: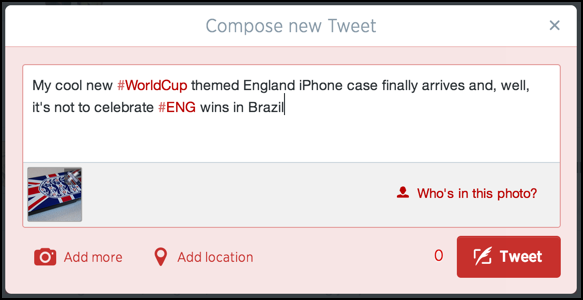 Looks good!
A click on "Tweet" and it's posted, and now in the Twitterstream it looks beautiful: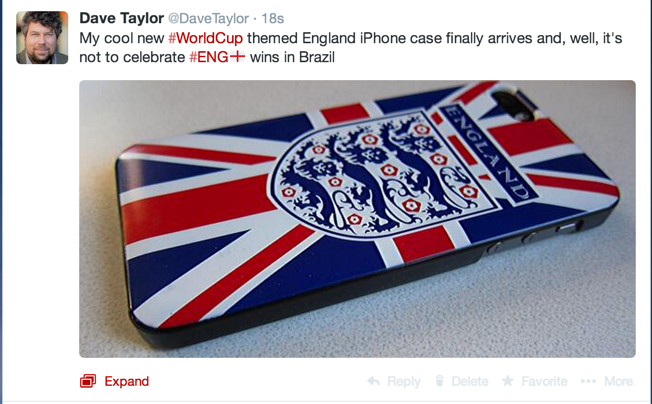 And that's how ya do it!
Now about the English team's World Cup performance…