My buddy sent me a movie file that's in a format my PC can't seem to figure out. It's "MKV" and Windows Media Player launches, but won't actually show me the movie. How can I watch it?
There are dozens of different video formats so it's not a complete surprise that you have encountered one that can't be played by default on your Windows PC. Let's start with a definition, however, because MKV is a particularly interesting file format because it's a "container" that lets users pack up multiple media files into a single file for convenience. The acronym MKV stands for "Matroska Video Stream" and the name "Matroska" comes from the Russian word for "nesting doll". A media file that contains other files? It actually makes sense.
The problem is that Windows Media Player is not intended to be a digital Swiss Army Knife, so it has a very limited range of image files it can manage, and, as you've learned, MKV isn't one of them. Fortunately, there's a terrific open-source video player you can grab from the Microsoft Store – VLC – that solves all your problems. Let's have a closer look.
Windows Media Player Still Can't Play MKV Files
A friend has been really eager for me to watch some of the new animated series Star Trek Legacy, so she finally took the step of sending me the first half-dozen episodes. In MKV format. There's no obvious way to know that without trying, so I opened up the folder she sent me…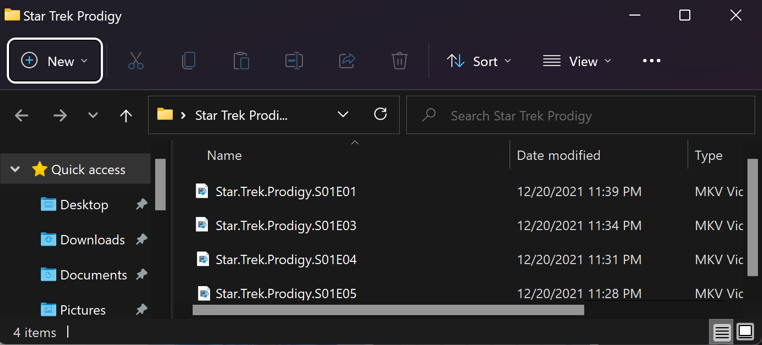 They're even identified as "MKV Video File" by Windows 11, suggesting that they're ready to view, right?
A double click, however, and I find out that I haven't previously launched Windows Media Player on this Win11 PC:
In the interest of getting to the show, I'll choose "Recommended settings", but once it installs, well, there's no actual error message, but it's clear that WMP can't understand the video file: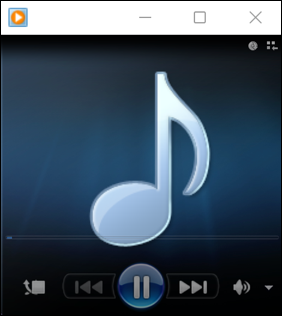 Now what?
HOW TO INSTALL AND USE VLC VIDEO PLAYER
The solution here is to install VLC, a terrific open-source (e.g., free, no in-app purchases, no ads, nada) video player that works on Windows, Mac, Linux, even AppleTV and Android phones! You can download it from their Web site but a better strategy is to launch the Microsoft Store and search for "VLC":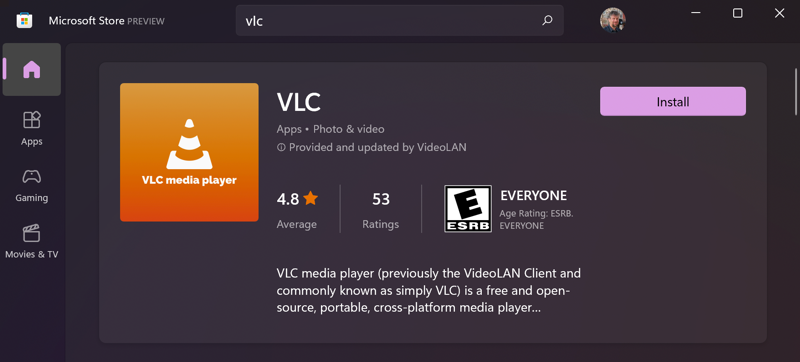 A click on the "Install" button and it'll not only be installed on your Windows PC, but as part of being registered with the OS, it'll actually take over ownership of the MKV files as you would hope. Still, better to know what's happening, so right-click on one of the MKV files you're trying to view, then choose it from the "Open With" options: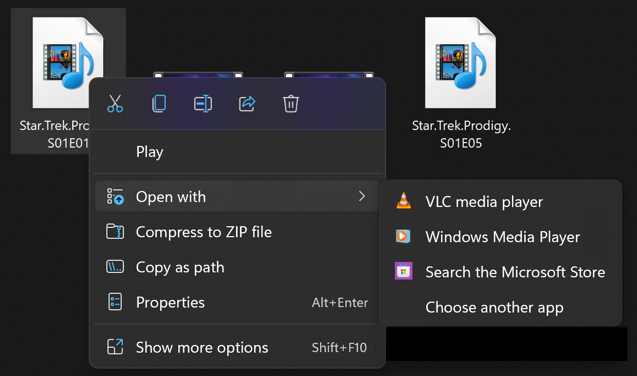 We've already ascertained that Windows Media Player is useless in this situation, though you can try again if you want. Me? I'm going to just choose "VLC media player" and within a second or two I'm watching the video: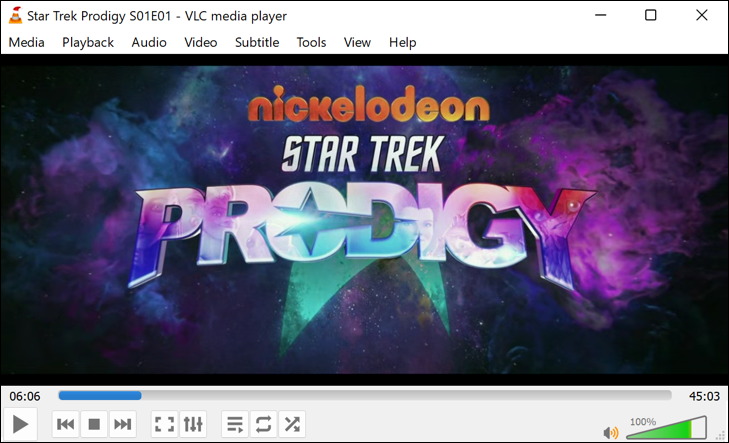 VLC has a ton of great capabilities too, it's waaayyy more capable than Windows Media Player, including being able to automatically find and pair subtitles with movies, convert video formats, adapt content for streaming, and much more. Definitely worth exploring. Or you can just sit back and watch your friend's movie. I'm going to sit back and watch some Star Trek Prodigy, which turns out to be a really fun, beautifully animated sci-fi adventure.
Pro Tip: I've been writing about Windows for many years and now have an extensive Windows 10 & Windows 11 help area. Please check it out to find lots of additional tutorials and guides while you're here. Thanks!