I don't know if I have a lazy finger or what, but I constantly find that the Caps Lock key on my MacBook Air is on. It drives me crazy! Is there a way that I can disable the key entirely in MacOS X?
There are about a half-dozen keys on the Mac keyboard that you can reassign, even though the labels on those keys will remain the same. You could make the regular shift key a shift lock key, for example (which would drive people who borrowed your computer bonkers in no time!). The fact that these options are part of the standard Keyboard settings for the Mac speaks to it being a reasonably common request, which means no, you're not going bonkers.
People that don't use computer keyboards a lot probably figure that one keyboard is as good as another, but those of us that spend hours every single day typing know that there's quite a bit of difference between the best and the worst. Keys that don't move when you press them? Not good. Keys that move too far up and down or have inconsistent behavior, sometimes producing a letter that's missing in action and other times pushing out a double or triple key press? Way worse. As Apple has developed and evolved its line of Mac computers, the associated keyboards have changed quite a bit too. And the controls and settings related to your keyboard have become remarkably powerful!
To disable your Caps Lock (or shift lock, if you want to use the name that'd be on a Windows PC) you can start by using Mac Spotlight to search for "keyboard". Press Command-[Space] and a bar will appear in the middle of your screen. Spotlight is awesome, actually, and well worth exploring! But for now, just type in "keyboard":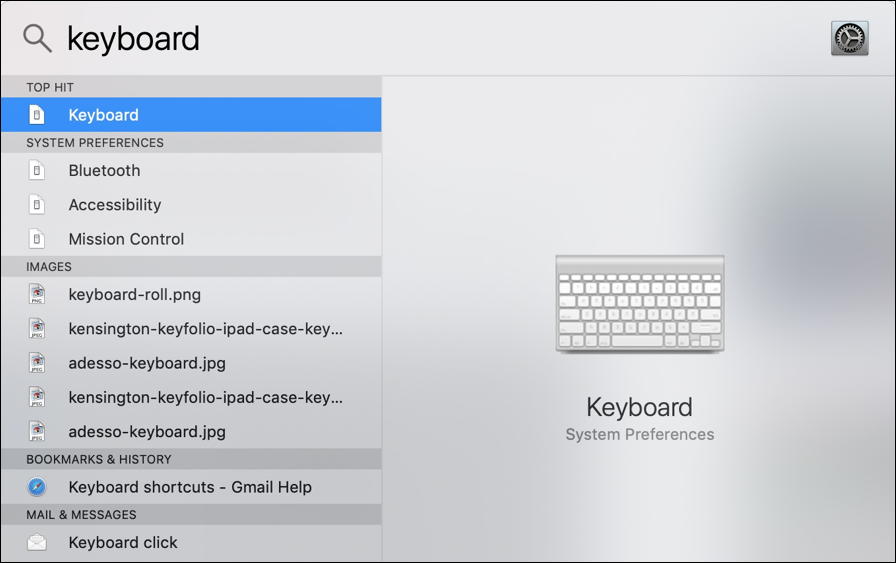 Look on the left side and you can see that Spotlight searches a huge range of different categories of content. The top match is what you want: The System Preferences "Keyboard". Click on the keyboard information on the right pane and it'll launch directly into the Keyboard System Preference on your Mac: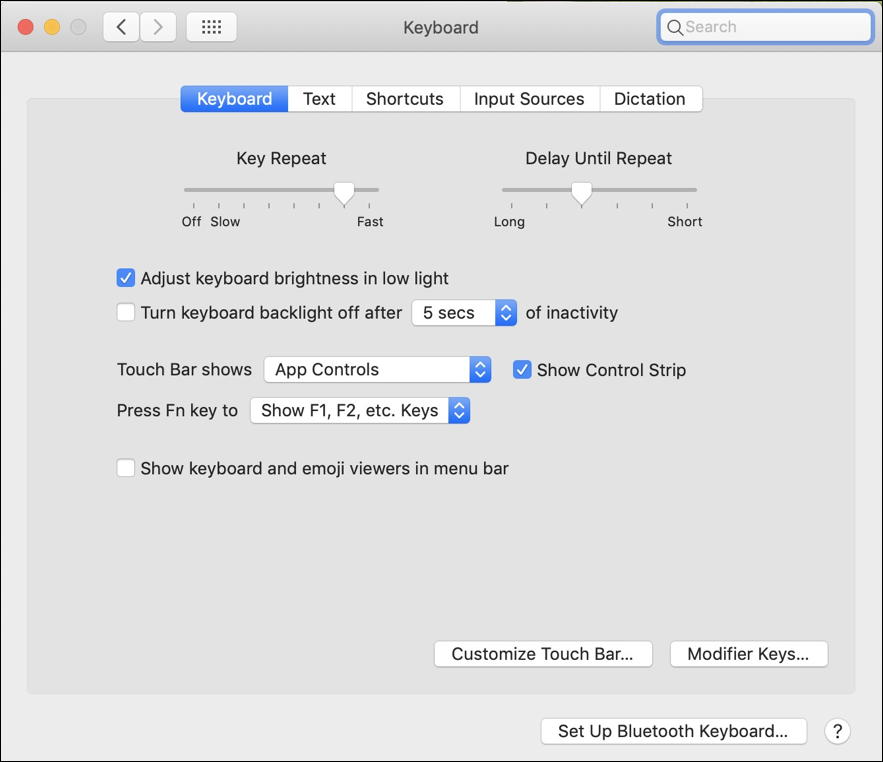 Make sure you're on the "Keyboard" tab along the top to see the same thing as I'm showing above.
Now, click on the "Modifier Keys…" button!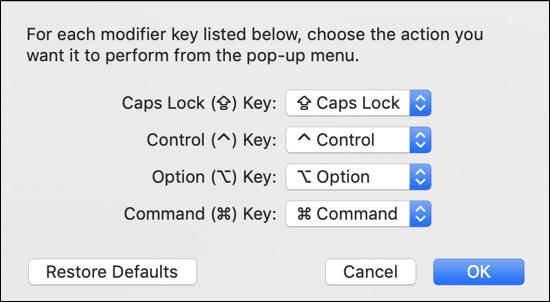 You are correct if you think this is where you could disable, say, the Command key on a Mac system and cause huge consternation to the system owner if they didn't know where to fix it. By default, of course, Caps Lock sends the action "caps lock" to the system, Control sends a "control" action, Option sends "option", and so on.
So let's change Caps Lock! Do that by clicking on the current setting, which will show you the range of possible options: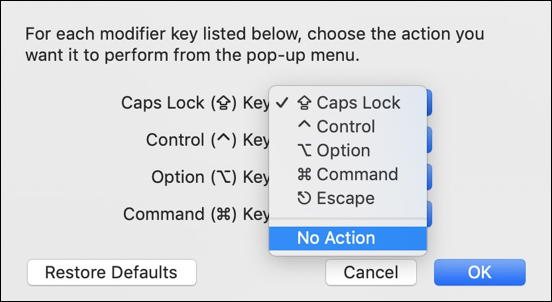 Heck, you could remap it to be another Escape key! But… choose "No Action" and close up all the windows. Now you can give it a test run and see what it's like to have a dead Caps Lock key. Just remember what you've done so you can reverse the process if you decide that lazy finger could be trained not to press the key instead.
Pro Tip: If you're looking for lots of smart, informative Mac help, I've got ya covered with hundreds of tutorial pages. Check 'em out while you're here on my site!