How do I protect a microsoft file with a password on my Mac? The purpose is, i don't want word to open up my file without asking for a password.. every time i'll open my file i want that it will ask always a password…
This is a fairly straightforward process, but it can be hard to find the correct options given the incredible complexity of Microsoft Word.
Once you've finished typing in your document, choose "Save As…" from the File menu, at which point you're presented with this busy dialog box: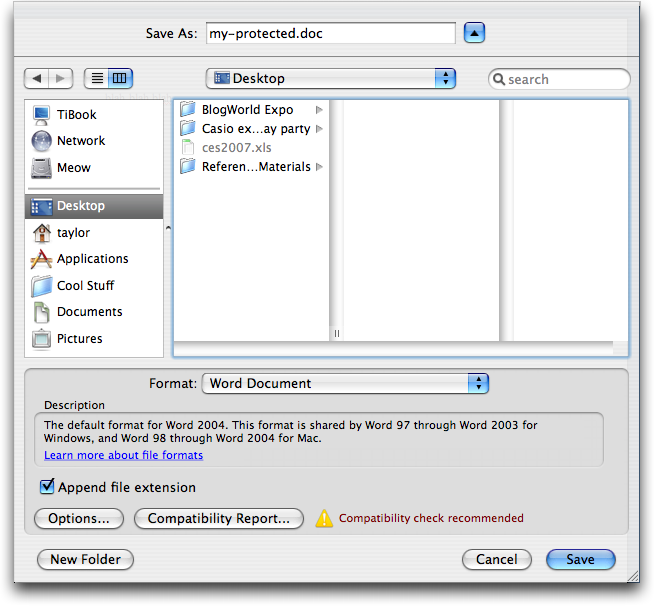 Specify the name as desired on the top, then click on the
Options…
button near the bottom. You'll then be switched to a preferences-like dialog box where everything but two options are grayed out: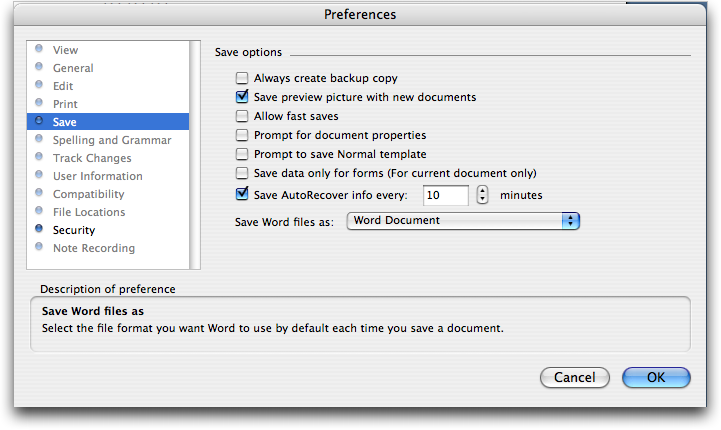 Click on
Security
on the left hand list and now you'll see what you seek: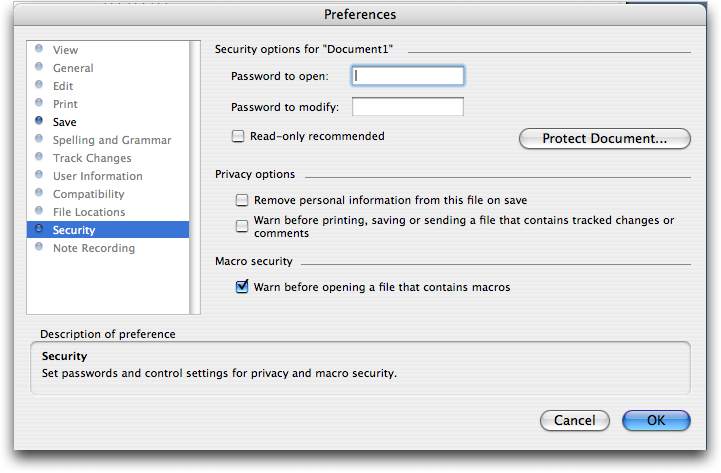 You can specify an open password – which is what it sounds like you want – or you can specify an edit password, which will make the document readable to all, but only editable to people who know the password you've specified.
Either way, enter your password (carefully!), click
OK
and you'll be asked to confirm the password:
Assuming you type it in correctly both times, click on "OK" and you will be taken back to the original save dialog. Make sure it's named as you desire and that it's going to be saved in the correct location, click "OK" one more time, and your document will be saved, password protected!
Now, when someone opens it, instead of seeing the document, they'll see this: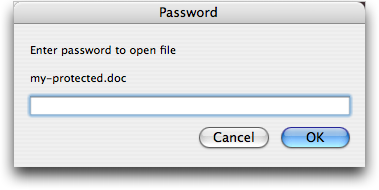 Type in the password correctly and you're good to edit. Type it in incorrectly and you're barred from even seeing the contents of the file!