I inherited an older Sony color TV from my folks, a really good Trinitron, and it works pretty well with the rabbit ears I've hooked up, but I'm anxious that it's going to become obsolete when TV signals go all-digital. Legitimate worry, or will my TV work just fine over the next few years until it dies?
It's been creeping up on us for a couple of years here in the United States, but you're right, in February of 2009, all television broadcasts will officially switch over to all-digital signals. Specifically, February 18, 2009 (why they didn't pick January 1 or even February 1 is unclear, but that's the gov't for ya).
Once that happens, your rabbit ears antenna and older Sony analog TV are going to cease receiving anything that'll be viewable. You can switch to cable (because cable converter boxes can output analog signals to your TV from a digital source) or satellite (for the same reason), but if you don't change anything you'll be in trouble.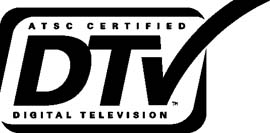 The good news is that the government is offering a $40 coupon that you can apply to the cost of a converter box: a digital to analog TV converter box is your third option, and they'll cost approximately $50 each. The net difference of $10 is well worth letting your Sony continue to work in the next few years.
Now, how do you get that snazzy coupon? You can call and request a coupon at 888-388-2009 or you can visit the DTV 2009.gov Web site.
The first 22 million requests received will get a coupon (if you're keeping track, that represents a potential liability of $88 million to ensure people can keep getting their soap operas and crime drama) then the remaining coupons in the program will be allocated to people that don't have a pay service (e.g., cable or satellite).
This program is all administered by the Department of Commerce, National Telecommunications and Information Administration, by the way.
Godo luck to you. I used to have a Sony Trinitron, actually, but now I have a Sony LCD digital HDTV and, well, it's an upgrade. 🙂