I just recently figured out how to add a song to my MySpace Profile, but now I want to figure out how to have the music I've selected automatically start playing when someone views my profile. is that even possible with the MySpace Stand Alone Player?
MySpace keeps tweaking how the music players work, actually, but it's still pretty easy to make the change you specify to your MySpace Standalone Player. First off, log in to your MySpace account and click on "Account Settings":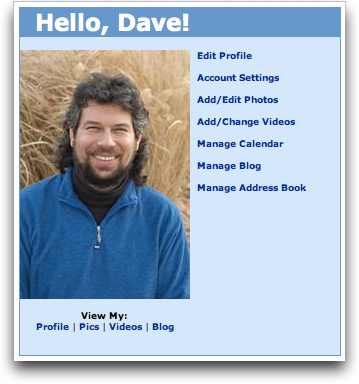 Scroll down a ways and you'll see "Music Settings":

Click on "Change Settings" and you'll see: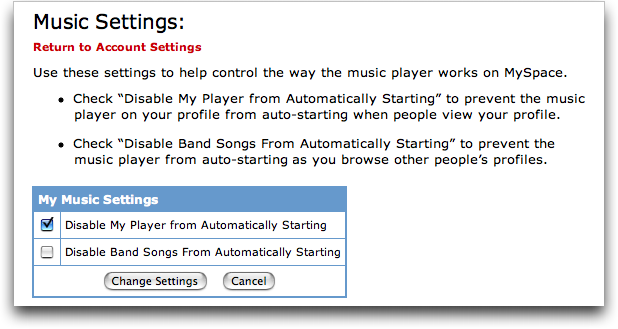 Your settings are doubtless similar to mine, given your description, so all you need to do is uncheck the box "Disable My Player from Automatically Starting" and click "Save Settings". Now your music should begin playing automatically when people check out your profile.
And while you're checking out profiles, you're invited to check out
my profile on MySpace
and if you'd like more assistance, I have a lot of
MySpace Help
here too!