I'm spending a lot more time on video calls, mostly through Zoom and Skype. Some people look really professional on these calls, but I always look like I'm in a dark basement! How can I look better in video chat?
You're not alone with a sudden immersion in the world of live video chats. From students to creatives to executives, streaming live from our homes is the new trend. Working from home doesn't mean you need to look like you're sitting in the middle of a messy bedroom or kitchen, however! There are definitely some tricks to get the best results from your Webcam, whether you're on Zoom, Skype, a Google Hangout , WebX or some other service entirely.
For example, let's talk about outfits. Bright colors and complex patterns can be distracting. A solid color sweater, blouse or button down shirt can work great. Boring? Maybe, but professional too. Pants? Shoes? Stay seated and no-one will ever know about those ratty sweatpants you're wearing!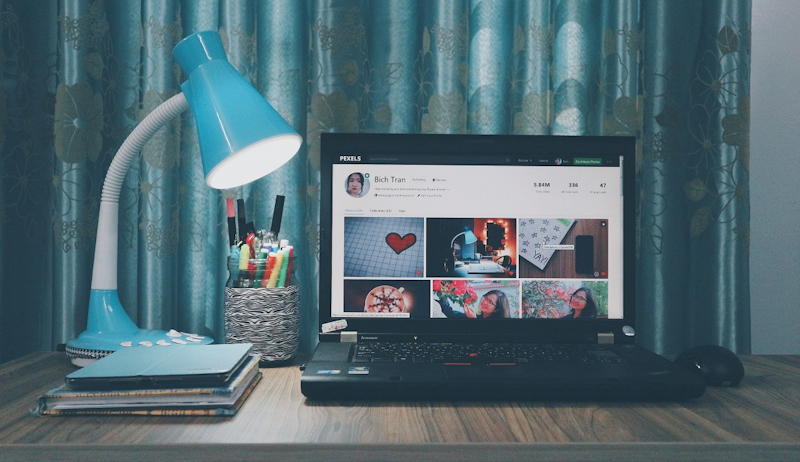 Lighting is even more important. Generally we tend to light our workplace so that what we're looking at is well illuminated, as demonstrated in the above photo. Nice for a human, not so nice for your video stream. Your camera wants the opposite; it wants you to be well illuminated. Don't sit in front of a window or under a bright light either. The best place for that bright light source is behind your computer screen, lighting up your face, and if you can use two light sources, one on each side, that's even better.
What's behind you is important. Move things around, clean a bookcase up, create an "office" corner in your dining room with a plant or two. Since webcams have a small view angle, you can sometimes pin a sheet to your wall or use a room divider (like the lovely Japanese print divider from Wayfair.com below) to create a professional background. Or try the fun virtual backgrounds in Zoom if you have a fast, modern computer.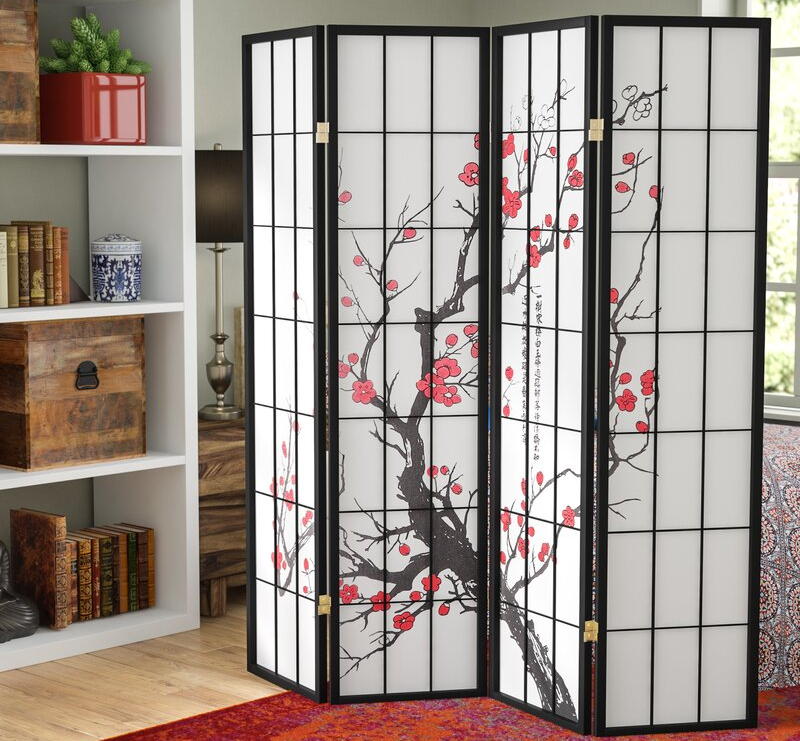 Factor in camera angle. We know to sit directly in front of our computer for a video chat, but have you thought about the height of the camera? You'll get much better results if you put a few boxes or books under your computer so that the camera is at eye level. Try to open your laptop to exactly 90-degrees then adjust the height so you're center frame. You'll be surprised at how much more flattering that looks.
It's also easy if you're in a work from home situation to skip personal hygiene. Don't do it. Showering, brushing your hair and even wearing makeup will help you feel more like you're "at work" and convey a more professional attitude and appearance. It all should work together, so a suit and tie doesn't compensate if you're streaming from a messy, poorly lit hotel room:
Finally, don't forget your audio. If you're in a quiet environment, the built-in microphone in your computer or laptop might be fine. A desktop microphone (they typically plug in via USB) can really up your game, however. Gamer headphones? Dorky. Unless your home is noisy and chaotic, in which case they can be a blessing even when you're not on a call!
Whatever you do, keep looking at how others are utilizing camera angles, lighting, backgrounds and audio and emulate the best of them. Experiment, try different setups when you're live streaming with friends or 1:1 with a trusted colleague, and you'll be the most professional Zoom or Skype caller in no time. Good luck!
Pro Tip: I have quite a bit of technical and computer business advice here on the site. Check out my extensive business help and advice area for lots more tutorials while you're here. Thanks!