I have some contractors asking me to send them my IRS W-9 form so they can pay me. Okay, but I don't want to just have my social security number (SSN) in the clear as it travels through the Internet and sits on various servers. How can I add a password to a W-9 PDF on my iMac before I send it to them?
You are smart to be cautious with something as revealing as a W9 tax document. After all, it has your full name, street address and Tax ID or Social Security Number, a veritable gold mine of information for someone seeking to steal your identity. Companies that are going to file a 1099-MISC for the money they pay you as a contractor need that information for their records – and their tax filings – but that doesn't mean you want it sitting on their server for a hacker to quickly scan all the PDF documents and pull out the good stuff.
Fortunately on your Mac system it's super easy to turn any PDF document into a password-protected encrypted and secure PDF document that's suitable for transmission and transfer across even a public network. You can do it from within any app on the Mac that has printing capabilities, but the more direct route is through the unsung hero Preview, an Apple PDF reader that's included with macOS X.
To start out, open up the PDF in question within Preview. Probably that's just a double click: it's the default PDF reader. Fill it out as needed, then, instead of just saving the changes, go to File > Export as PDF…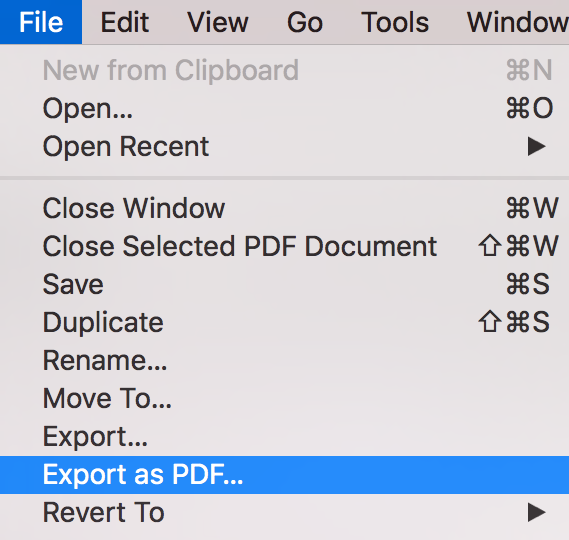 Seems weird to save a PDF as a PDF, but stick with the program!
It opens up a standard file save window:
You've seen these before even if it's your first day using a Macintosh system! Instead of clicking on "Save", however, find and click on the button labelled "Show Details" along the bottom.
A whole new section opens up below the existing information: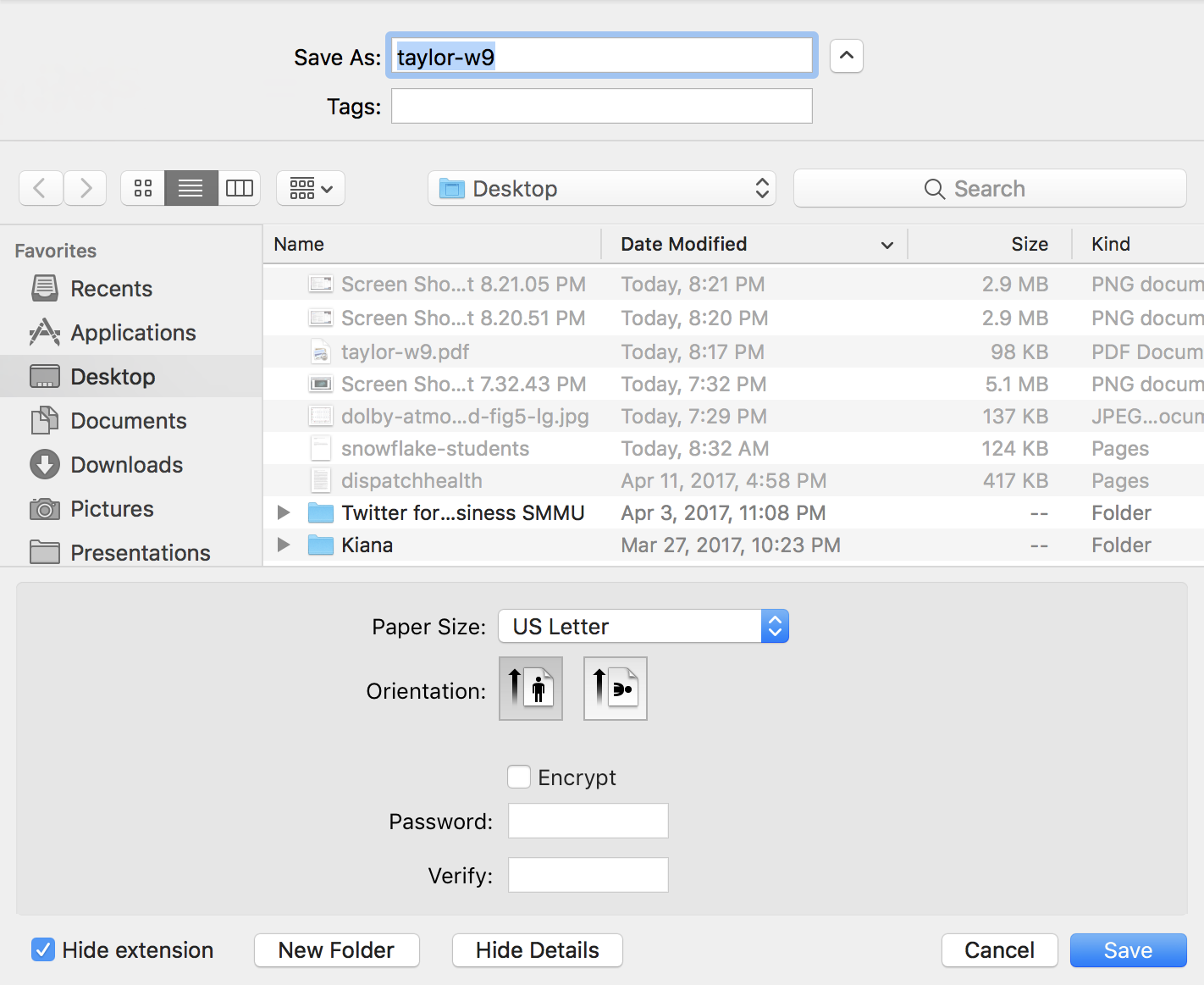 Let's zoom in a bit more closely on the new section:
To save the new version of the PDF as encrypted, simply click the "Encrypt" checkbox, then enter a password (twice, identically, of course). In this case I use a very small, short, easy to remember password.
Now go and make sure you're giving the new encrypted, password protected PDF file a different name, ensure it's in the directory you desire, and finally go ahead and click the blue "Save" button.
The desktop icon for the new encrypted PDF will be different and will show you it's password protected:
More interestingly, if you choose it and press Space to try and preview its contents, you'll get a prompt to enter the encryption password: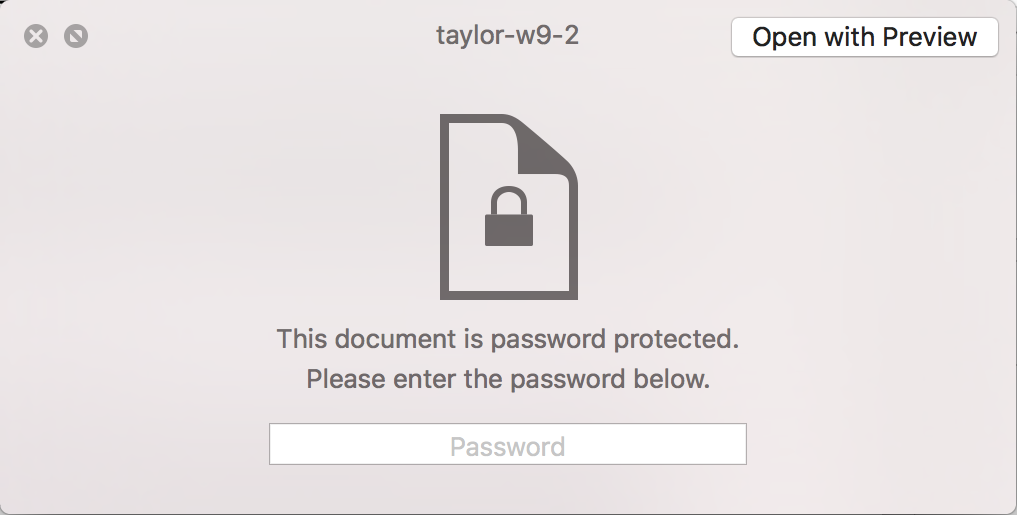 Exactly what you would hope would happen! It is also password protected on Windows, Linux and any other system, of course, and once you do enter the correct password, it pops up in the clear, as desired:
And that's how you do it. Now, in terms of the logistics, I usually send encrypted email files to clients or companies, and then in a separate email indicate what the password is. A tiny bit of additional protection versus including the password in the same file as the encrypted PDF file.
Tip: there's quite a bit you can do with PDF files in Preview. Apple has a very good tutorial on some of the most useful you should know.