I'm trying to log in to my Facebook account and it says I need to use a secret code from "code generator"? What the heck? How do I do that?
Code Generator is something that Facebook uses when you log in to your account from a completely unknown device, a way of ensuring that you're actually you. The idea is that you have "something you know" (your account password) and "something you have" (your smartphone) and between them you can confirm that you're really you. It's a good thing because you don't want anyone else sneaking onto your account, do you?
The Code Generator is used sometimes when Facebook doesn't want to send you a code via a text message and it's only a bit more complicated. Either way, it just involves a few seconds of additional fiddling to get everything working correctly.
Key to remember is that the Facebook Code Generator is actually on your smartphone.
Here's what that looks like:
Now flip over to your smartphone and launch the Facebook app there. It'll look something like this: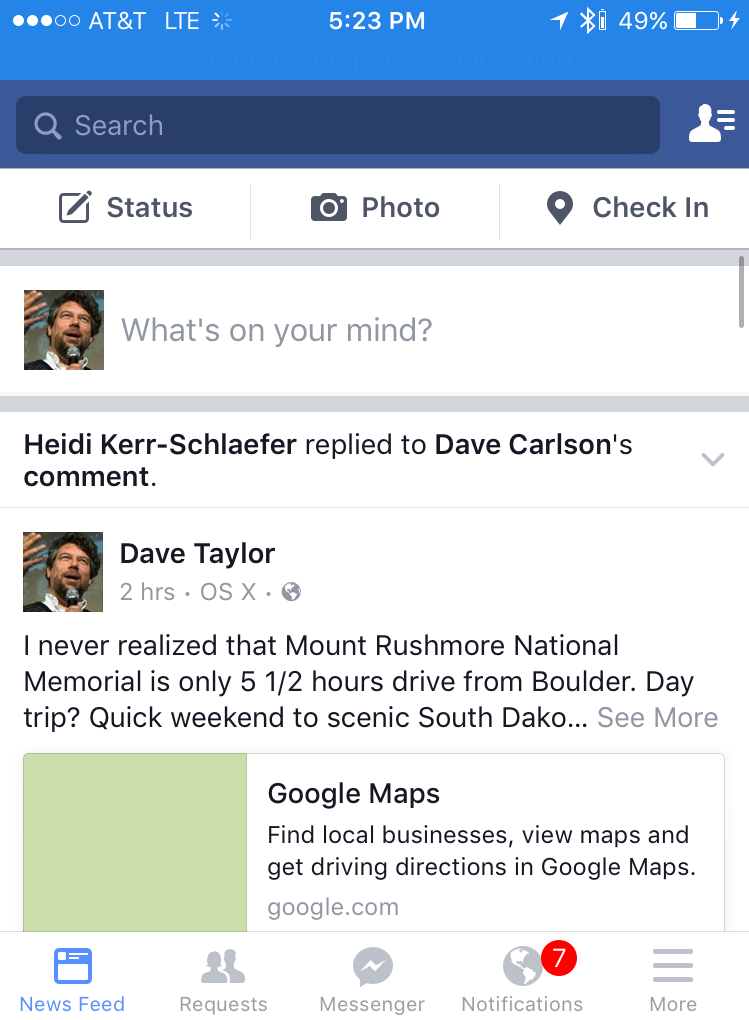 Ignore everything else, just focus on the "More" button the lower right with three horizontal lines. Tap on it.
Now swipe down until you get to the very bottom of the More menu:
See the link? It says "Code Generator", conveniently enough!
Tap on "Code Generator" to proceed.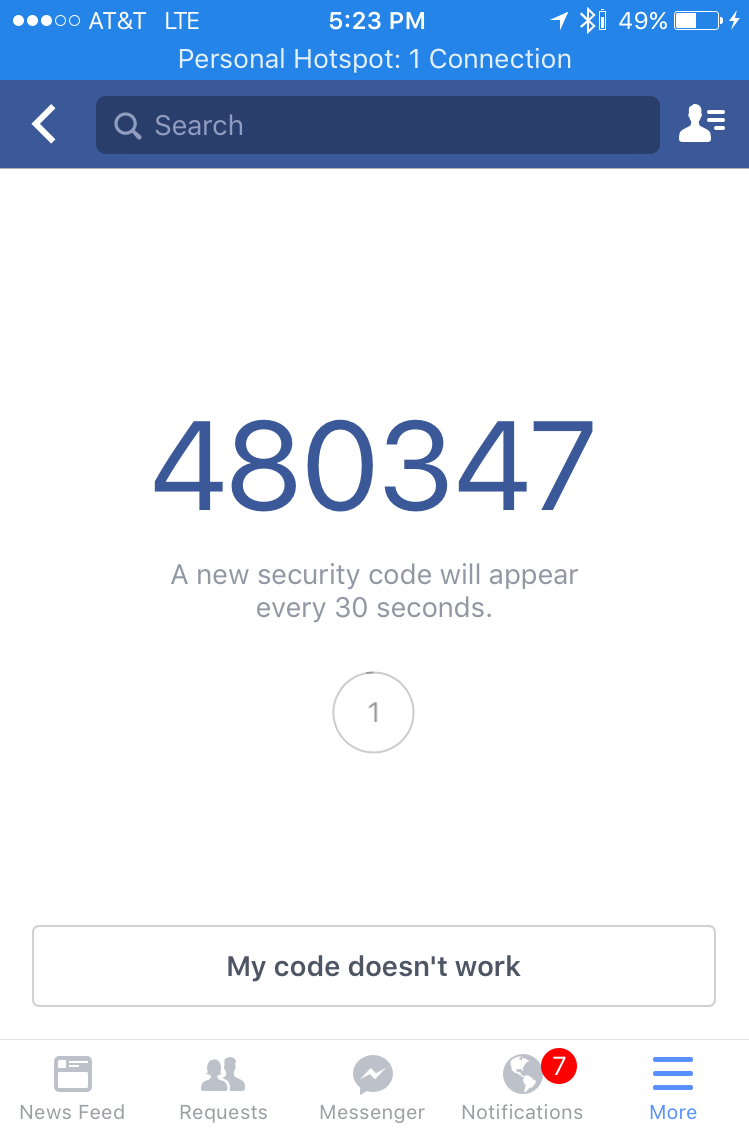 That's it. Every thirty seconds it'll generate a new code and show how much time is left in the small countdown circle on the screen. In the above case, 480347 only has 1 more second to live and it'll be time for a new code to be generated. In this case, the new code is 809442, so that's what I enter:

Did I do it right? A click on "Continue" shows the result:

I did enter it correct, and if I "Save Browser" I won't have to go through the Code Generator next time I want to log in to Facebook from this particular computer either. Pick the right one, click "Continue" and you'll be safely logged in to your Facebook account. Done deal. Not too bad.