I'm having problems with applications complaining that they can't run on my Win8 system due to lack of RAM. My friend suggested it was the Kindle app, but I don't believe it. How do I figure out what *is* eating up my memory?
Not sure what kind of complicated books your friend is reading, but it's really unlikely that your memory is being consumed by the low-bandwidth, low-memory Kindle application on Windows 8. In fact, I'd guess just about any other program before I even checked that one, particularly multi-threaded programs like Web browsers. Indeed, browsers like Google Chrome, where each tab is essentially its own version of the program, can eat up tons of system resources, especially if you're the kind of Web surfer who likes to have a dozen or two tabs open simultaneously.
But the way to figure out what's going on is to run a program included with Windows 8 and Win8.1 called "Task Manager". In fact, Task Manager has been included in every version of Windows since the dawn of time (aka "Windows 3.1") and if you're not familiar with it, it's high time you learned about this great debugging tool!
To start, you'll want to go to the Desktop, but before you do, launch the Kindle app to get it running…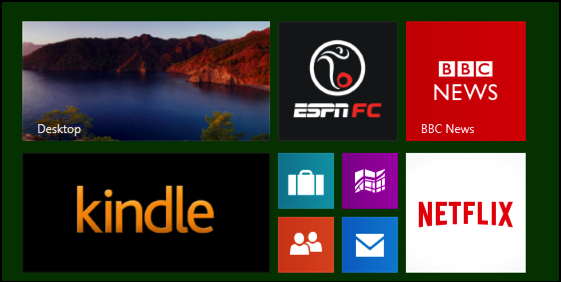 Got it running? Good.
Now the standard way to launch something in Windows 8.1 seems to be to search for it, so you can type in "task manager" and pick one of the choices: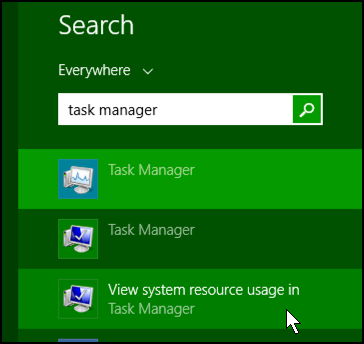 But I prefer this strategy: Go to the Desktop and right-click on the taskbar on the bottom: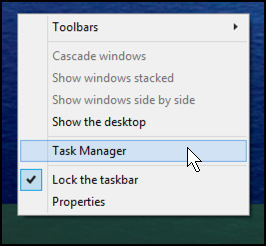 Now pop over to the Kindle app and do something like check out your library of books…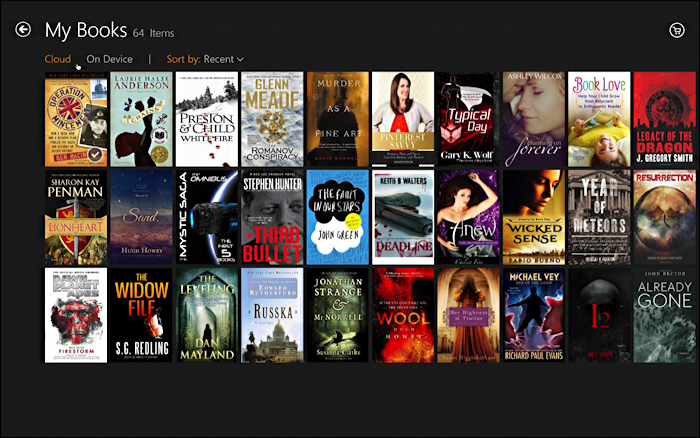 Jump back to the Desktop and Task Manager, then click on the "memory" column header to sort tasks from biggest memory usage to smallest. Kindle will show up, but, as you can see with me, its memory footprint is pretty tiny: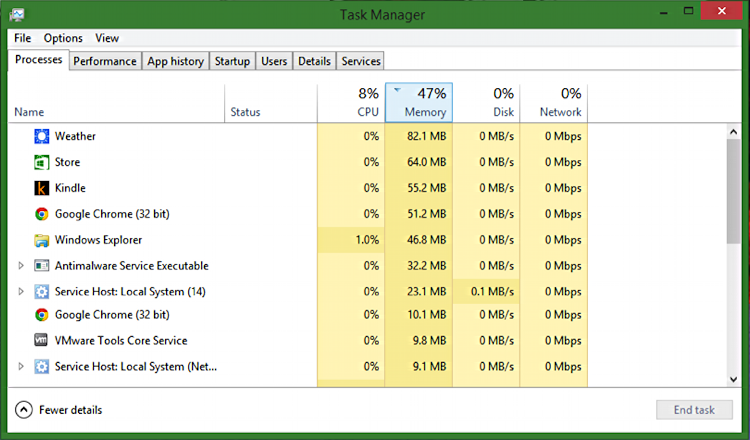 From this point you should actually be able to immediately see which app or apps are eating up your memory. See 'em? Now kill those particular apps and go back to Task Manager to see if your memory situation has improved.
A bit of back and forth and you should be able to identify the culprit with no hassles!