The Facebook app on my IPhone is frozen and won't do anything! What can I do to fix this problem?
While most of the apps in iOS, whether for the iPhone or iPad, are pretty stable and work every time, some occasionally die and quit or, worse, get "stuck" doing something and end up frozen, seeming forcing you to restart your device to get it to work again.
This is, obviously, a huge drag and if you're in the middle of a game, video or even a chat, the last thing you want to do is have to restart your device and lose everything.
Fortunately, there's a better solution if you're running the latest version of iOS on your device (4.0 or higher): going to the multitasking feature and killing that app, then just restarting it without affecting anything else.
Let me illustrate by using the example you shared of Facebook freezing up…
Here we are in Facebook and things just suddenly…. freeze up.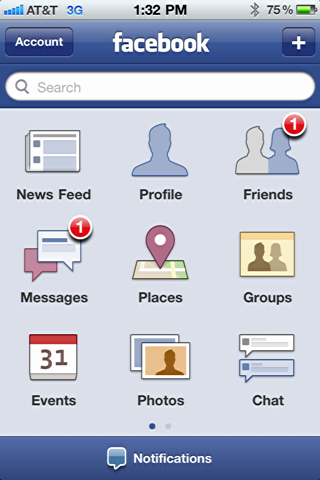 The trick here is to switch to another app (well, technically you don't really need to because you can also do this once you're at the top window, so you can accomplish it either way). Jump out of Facebook by simply tapping once on the home button below the screen on the face of the iPhone or iPad: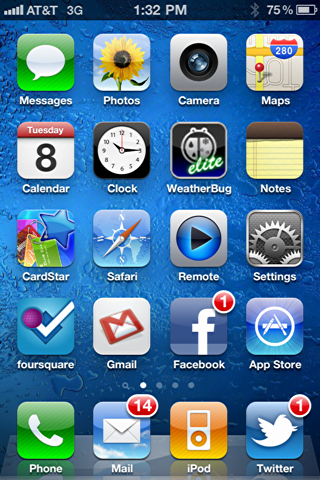 I'll jump into the iPod app because it's easy and convenient: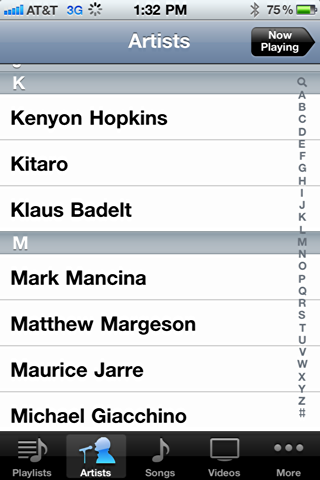 Now from here, a double-tap on the home button brings up the multitask manager, which shows which apps are running on your phone along the bottom: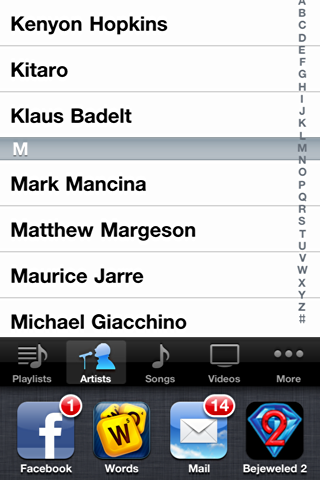 As we might expect, the Facebook app is the most recent app running in the background (the iPod app is still technically in the "foreground" on the iOS device, in case you're wondering. it's the reason we had to switch to a different app before we could kill the Facebook app). Good. Tap and hold on the Facebook icon, and after a few seconds…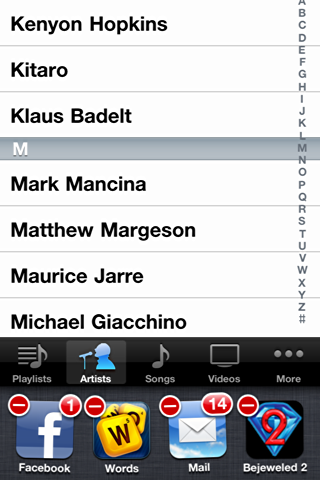 That's it. Now tap on the red "-" to the top left of the Facebook icon. That'll kill the app and move everything else over one slot: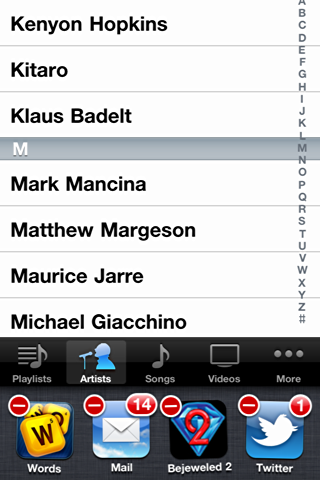 Now tap once on the Home button to get back to the iPod app, then tap again to get to the home screen. One more tap on Facebook and it'll start up from scratch: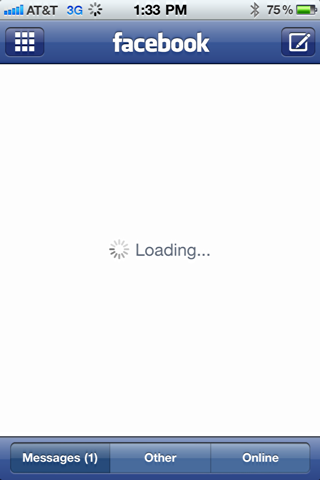 This time it should work fine without any freezes or hiccups.
Note that this technique also works just fine with Apple iPads too…