Crazy frustrating. I have a laptop of my own and a desktop computer at work and when I went to my parents house to share some movies on their new AppleTV, it complained that I'd already authorized five computers with my account and wouldn't proceed. Sucks! How do I fix this?
As you now know, iTunes and the iTunes Store are multi-computer friendly, which is great when you want to share your purchased music, audio books, movies and other video material across your work, your home, your AppleTV, and so on. Problem is, you only get to authorize five computers and once you hit that limit, you're out of luck. So if you had a couple of laptops, two AppleTV units and a desktop server, you might not be able to enjoy your purchased iTunes Store content on your work computer too. No way around it.
On the other hand, it appears that the authorizations are tied to system serial numbers, so if you replace a computer with a new one and forget to deauthorize the old computer, it's going to take up one of those precious five slots even though it's completely inactive. It'd be cool if Apple kept track and after six months, say, of a given authorized machine never checking in with the server to see if it's still authorized, it automatically deauthorized that device, but that's not how it works today.
In fact, the only way to clean out any of the five auth slots is to wait until you're completely full and getting just the error message you're seeing, then deauth every computer and reauthorize them one-by-one. That's what I'm going to show you how to do. It's easy!
I'll show you the sequence on my PC system running Microsoft Windows 7 too, so you can see how it works there, though the sequence is 100% identical if you're a pure Mac user finding the same problem.
First off, here's a movie I've copied onto the Win7 PC and want to watch: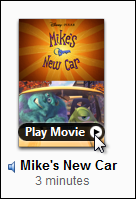 Quite cute, and doubly so if you have kids that like
Monsters, Inc.
. When I click on the "play" button, I'm asked to authorize the computer. No surprise there: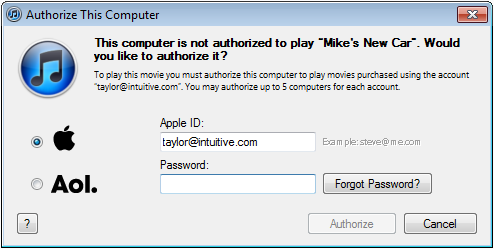 Sometimes ya just ain't lucky and the servers are busy…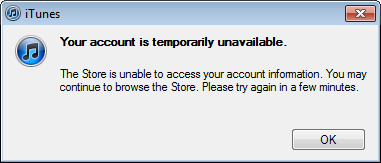 No worries. I wait a few minutes and try again, just to find out when I enter the account password that I've already authorized five computers on my iTunes Store account and am maxed out:

It's surprising that this error "you cannot authorize more than 5 computers" doesn't offer up much useful information on how actually
fix the problem
, but that's why you have me on the case, right? 🙂
Click on "OK" then go to the iTunes Store within iTunes. Now, on the top right you'll see your email address (if you don't, log in first). Choose "Account":

The account summary has some useful information, including your payment method and billing address. More importantly it has a button labelled "Deauthorize All":

You want to click on the "Deauthorize All" button (and yes, you will have to re-authorize each and every computer that you want to have access to your iTunes Store account. But it's really easy, you'll see)…

Yup, that's what we want to do. Click on "Deauthorize all computers" and…

Done. That's it.
Now, on each computer, you can authorize them with your iTunes Store account by going into iTunes and choosing "Authorize This Computer…" from the "Store" menu: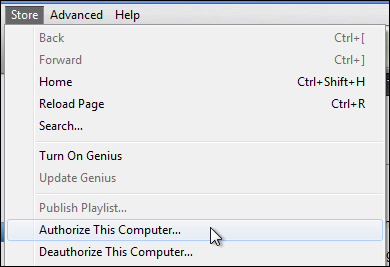 Enter your password properly on the subsequent window…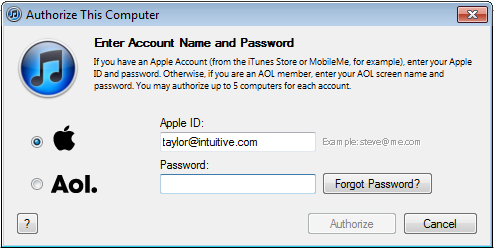 You've just authorized the computer. Better, it also shows you a running count so you can tell how close to that magic number 5 you reach:

Oh, and that movie? Now it'll play just fine…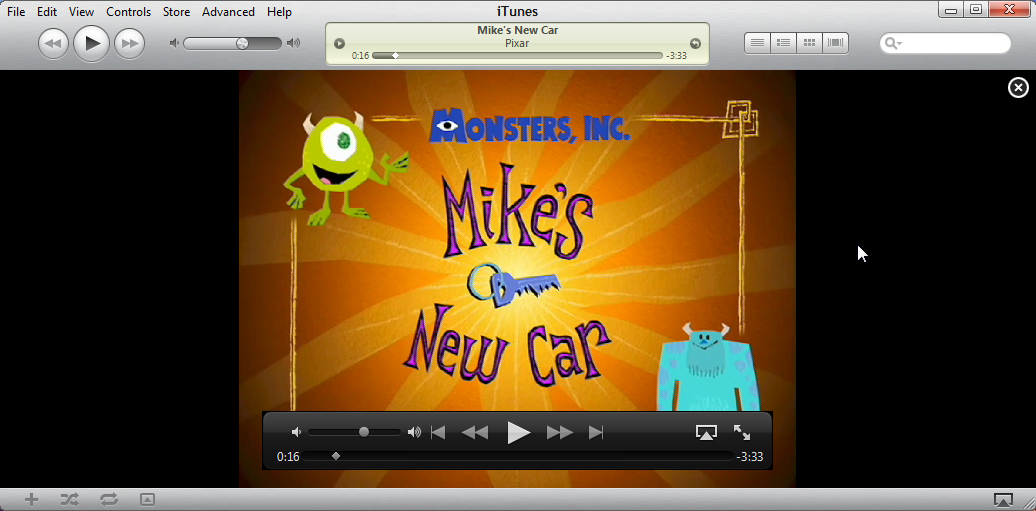 Hope that helps you get a handle on the authorizations tied to your iTunes Store account!