Every time I copy a music CD out of my collection onto my computer, it shows up with "Track 01", "Track 02", and so on. What the heck? Surely I don't need to manually enter all the track names for each of my hundreds of CDs as I rip them?
You are experiencing something quite common for people who are starting out with Apple's popular, though not always loved, application iTunes. The problem is that there's a setting in the configuration of the program that indicates you want it to check for CD and track names online (at the CDDB music database, owned now by the innovative Gracenote company) and, well, you don't have it checked or selected.
I know from experience that if you don't have this set, importing CDs can be a huge pain as you have to type in the artist, album, all track names and, if you're fastidious, the year of release, total track count, and other trivia that does make it more enjoyable to explore your resultant music library.
Without it, here's what you're likely to see when you put in a CD: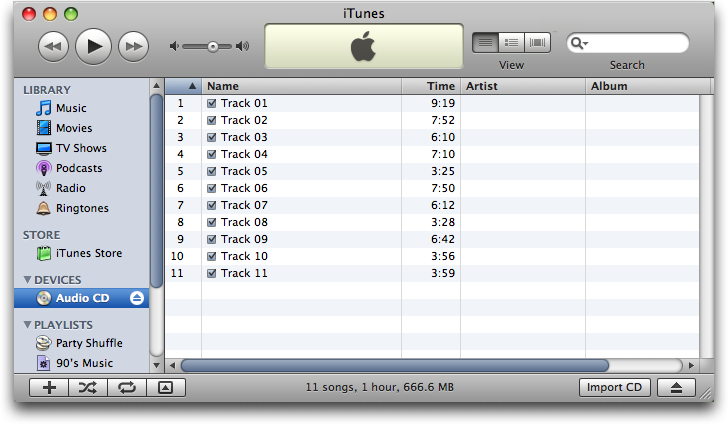 That's pretty depressing, I must say! Fortunately, tweak that one setting and you shoudl never see that again.
To modify the setting, go to
iTunes
–>
Preferences…
and choose "Advanced" from the row of buttons along the top: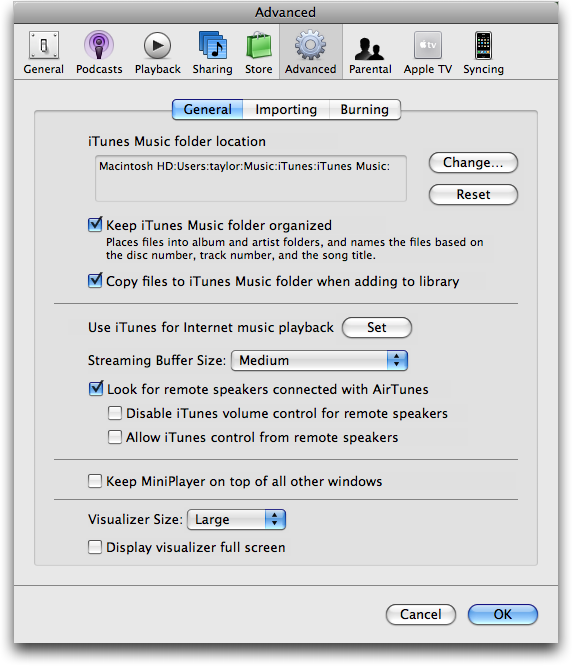 Next to "General" is "Importing". Click on that and you'll see the preference you want to tweak buried in the middle of this complex window: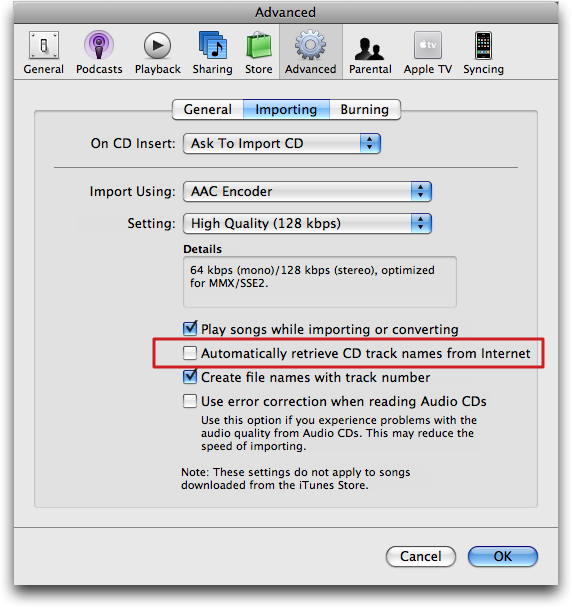 The one you want to ensure is selected is "Automatically retrieve CD track names from Internet". Select that, eject the disk, reinsert it and things are oh, so much happier on insertion: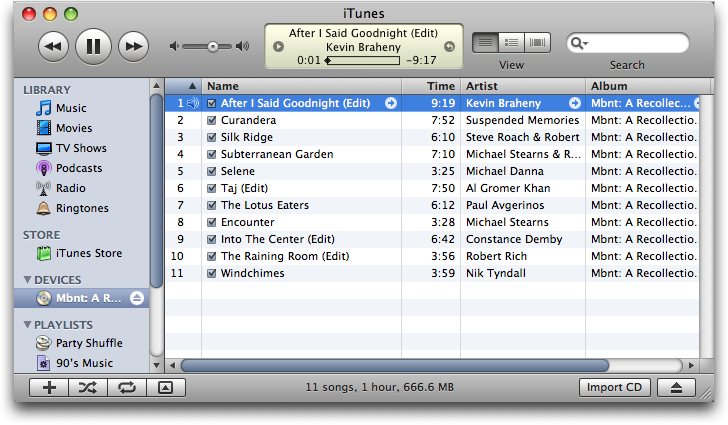 Make that change in your own version of iTunes — oh, and as usual, always make sure you have the very latest version of iTunes by checking the Apple
download center
— and you should be able to happily and efficiently import your CD music collection.