I lose my calendar entries that are about 3 months old. Is there a way to keep them? I use the Apple Calendar iCal program on my iPhone 7.
What you see as a problem and weird behavior the development team at Apple would undoubtedly call a feature that secretly helps you make sure there's always plenty of space for new events on your calendar, believe it or not. The idea is that old events migrate off the phone to save space. Where do they go? iCloud.
In other words, none of your Apple Calendar – iCal – entries are really vanishing, they're just migrating from your iPhone to your cloud backup account. Of course, that doesn't mean it's easy to work with or that it's the behavior you want by default. Fortunately there are ways you can tweak and adjust the settings to have events expire faster or slower. In extreme cases, you can just opt to have every event on your iPhone / iOS 10 device regardless of how long ago it happened, though that's not recommended.
And of course it's not quite that simple because recurring events like birthdays can show up in the past as well as the future, so if you go back six months, you won't see zero events, you will just be missing those that are done at that point.
To change things, let's start with the Settings app. Open it up and scroll down to find the "Calendar" entry: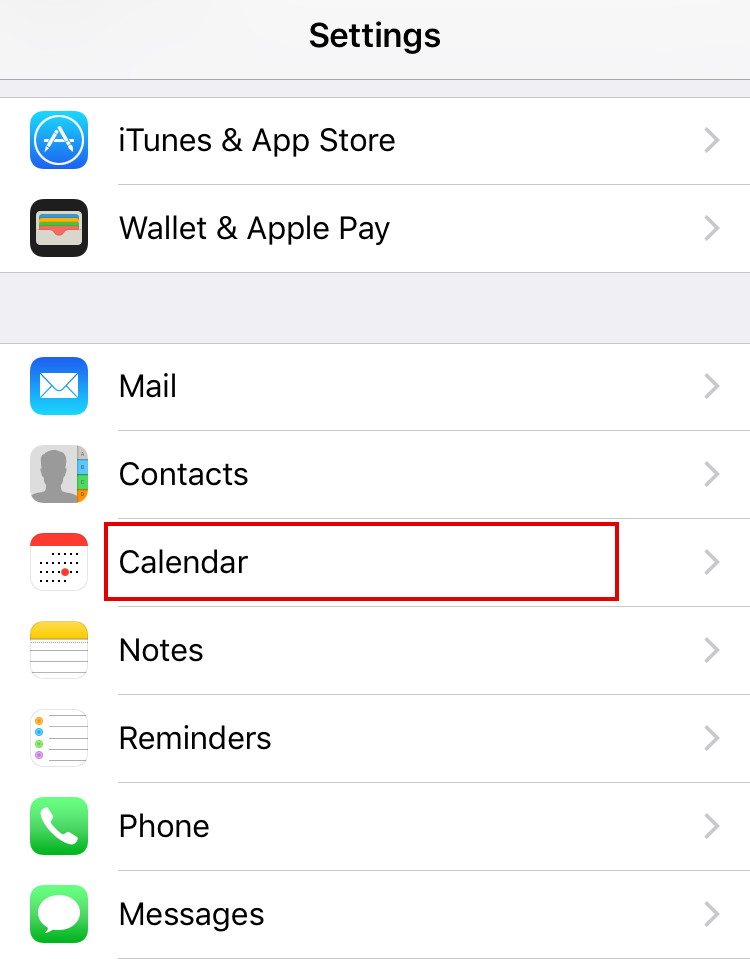 Tap on "Calendar" to see your current iCal / Apple Calendar settings:
As you can see, I have Calendar on my own iPhone set to only remember events 1 month back. So an event five weeks ago will have vanished if I look for it, but… it's still archived in my iCloud account!
A tap on the "Sync" option and you can see your choices here:
Want to have every event stay on your Apple iPhone 7? Choose "All Events". Or you can have as short a memory as two weeks, as you can see. Now, before we're done, let's do one more thing, let's check your iCloud account to make sure that you're synchronizing your Calendar events there too! To do that, go back a screen and tap on the "Accounts" button.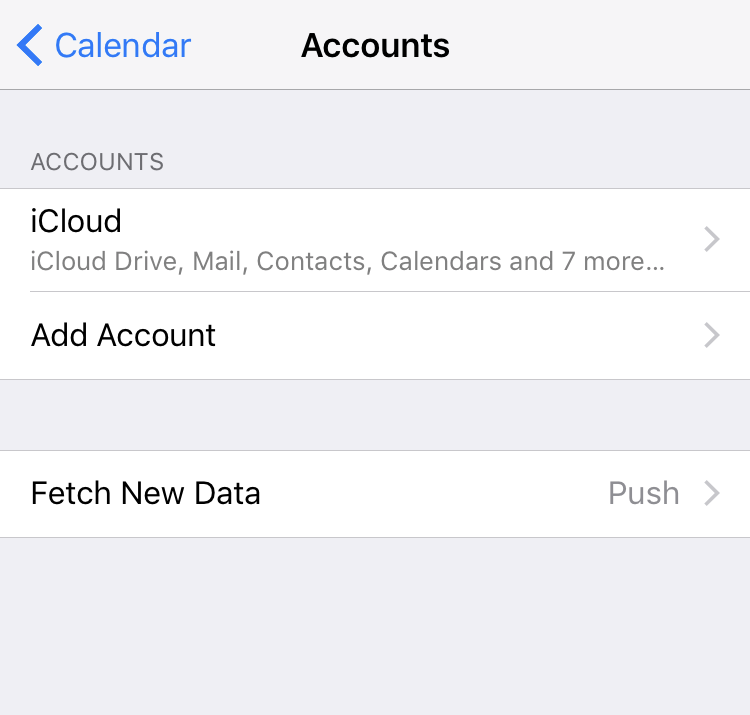 I can already see that Calendars is one of the things being sync'd with my iCloud account, but tap on the iCloud entry just to be sure:
You can see the last entry on the screen above, "Calendars". Make sure it's showing some green to indicate it's enabled and you're good to go. Now if you really want to see all those missing events, you can always go to iCloud.com and log in! Easy.