I need to test out some software within Ubuntu Linux for work. I don't want to dual boot, so I'm looking at VMware Fusion for my iMac. Can I install Ubuntu Linux in VMware Fusion, and if so, what are the steps?
Great choices all around, Ubuntu is my favorite Linux distro and VMware Fusion has been a cornerstone of my Mac experience for many years and does a great job installing and running just about every flavor of Linux (and Windows too). Even better, you can grab a free ISO disk image of Ubuntu directly from their Web site and once you've grabbed the 1.5GB file, it's rather astonishingly easy to go from download to running Ubuntu installation!
The only comment I'll make about dual boot versus virtual machine is that a dual boot install will be a bit cleaner and faster, if that makes a difference. If you're testing software that accesses device drivers or hardware, for example, a dual boot is probably going to be better. If you've just got some regular user software to test out, or just want to learn more about Linux with the easy Ubuntu world, then a VM is going to be a smarter alternative. One huge benefit: You can run Ubuntu and whatever other VM you prefer simultaneous to also running MacOS X and all of your favorite Mac apps too.
To start, you'll need VMware Fusion, of course. Grab an evaluation copy or go ahead and pay for a license at vmware.com. Now pop out to Ubuntu to grab the ISO. Easiest is to go to ubuntu.com/download/desktop or just click on the box below (it'll grab the latest copy if things have updated in the interim between me writing this and you downloading the OS):

It'll take a while for the download even on a fast connection. The ISO download is big, as you can see:
While it's downloading, launch VMware Fusion. On the top left of the main screen there'll be a "+" button. Click on it and choose "New…" to create a new VM: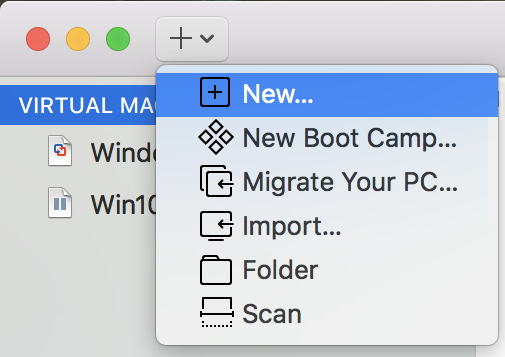 The new virtual machine window will pop up, ready to go. Simply drag the ISO file icon onto the drop target, as shown: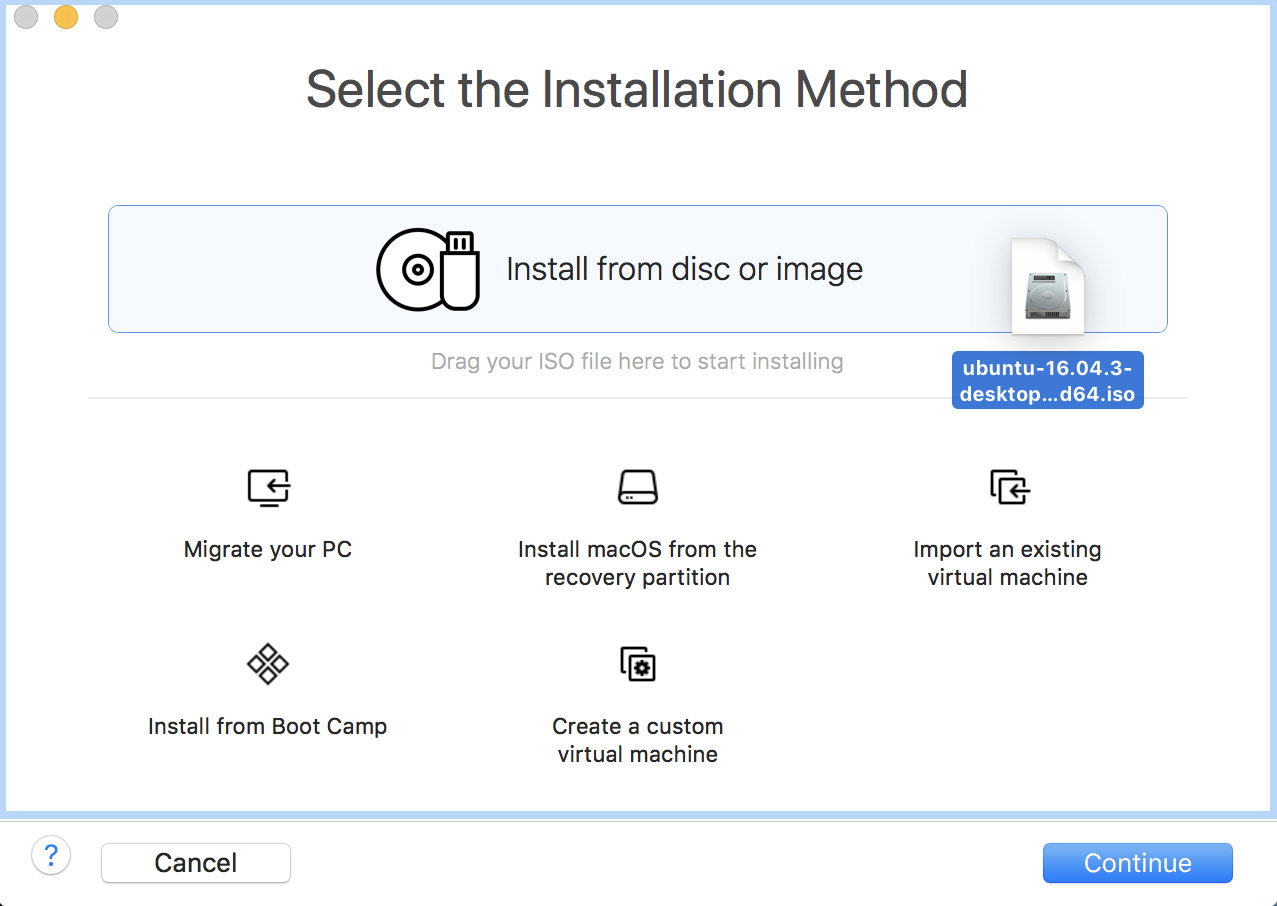 Once it's read the file image, VMware Fusion for Mac will automatically move to the next step:
Notice that the program has figured out what OS we're installing and identified it's a 64-bit version of Ubuntu Linux.
Smart, eh? To proceed, just click "Continue" on the lower right.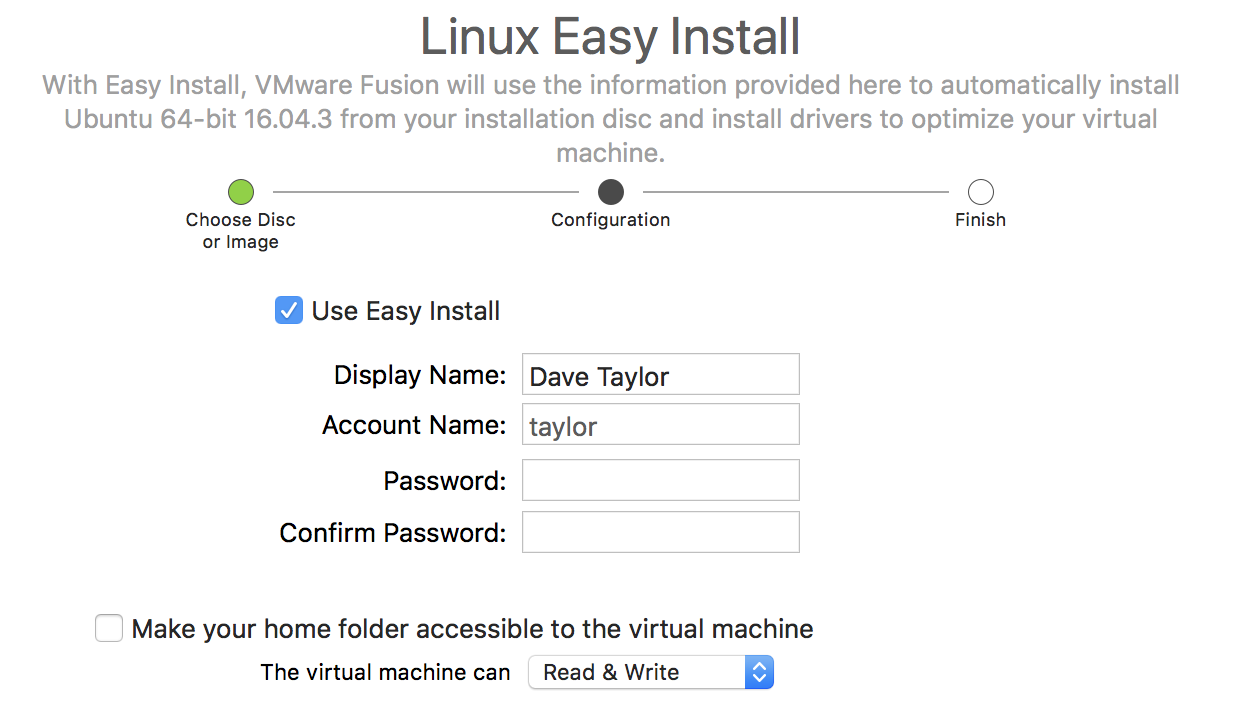 Turns out that VMware Fusion is smart enough to go through the entire Linux setup process without bothering you at all, so this is where you specify your basic account and password. If you want to be able to access your main Mac desktop while within Ubuntu, check "Make your home folder accessible to the virtual machine" too. Then click "Continue"…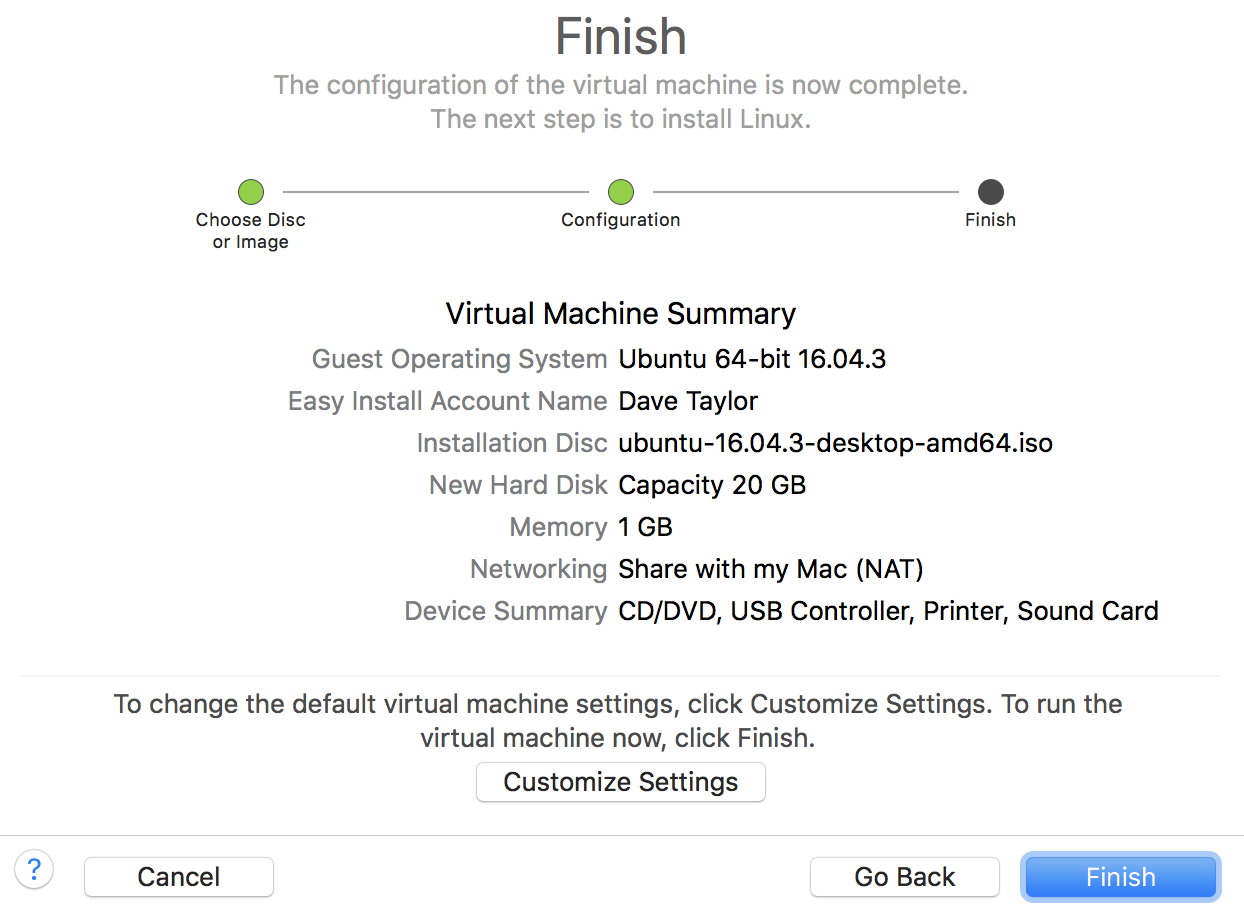 Looks great to me! I'm going to just let Fusion for Mac do all the work now by clicking "Finish" and sitting back to watch.
After a few seconds the install starts in earnest, including information windows from Ubuntu itself:
After a surprisingly small amount of time – it's a fast install – you'll be prompted to log in to your new Ubuntu Linux virtual machine.
You do remember the password you specified, yes?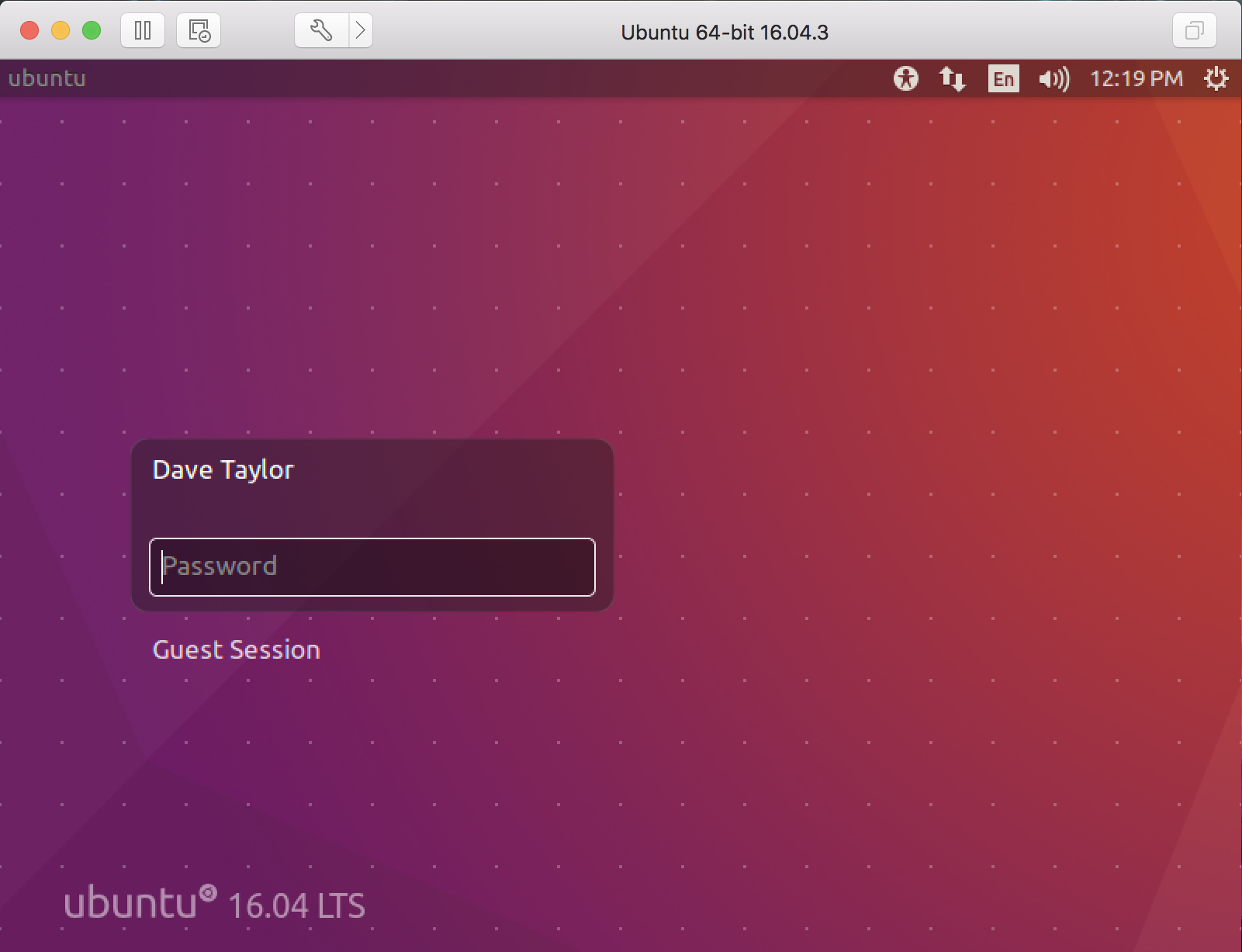 I log in and it's a full Ubuntu 16.0 Linux installation and system, ready to go online, run various included utilities and games, and much more: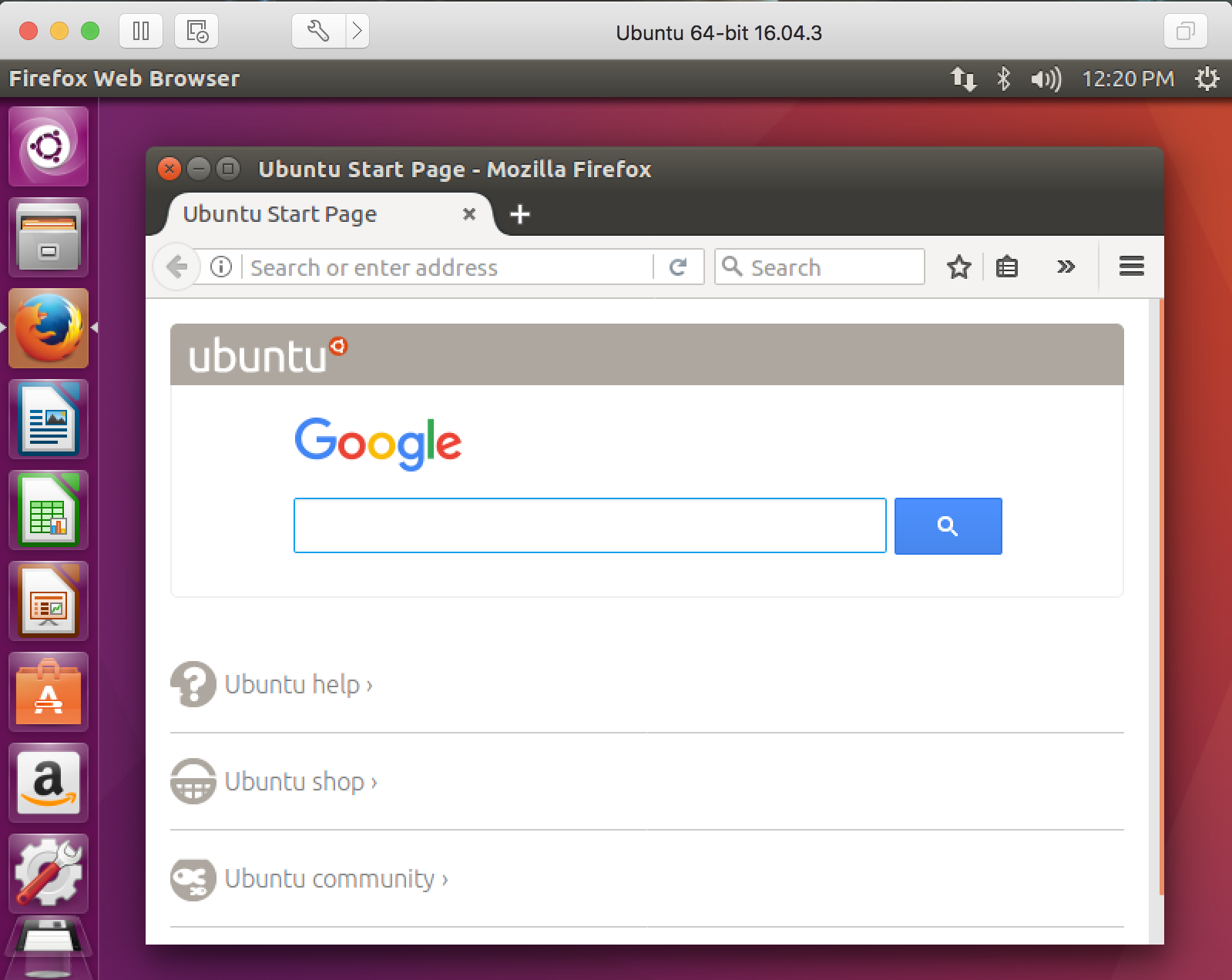 And that's it. Congrats, you're now running a full install of Ubuntu Desktop Linux on your Mac with VMware Fusion!
Now, as you learn your way around Linux, don't forget to check out our Linux help area here too.