Ever looked at articles about how photo editing professionals can turn a bland photo it an eye-popping image? Turns out you can accomplish a lot of this with a simple tool called LandscapePro, for Mac or Windows…
Great photographers can get fabulous photos with even a smartphone or other simple camera. It's the photographer, not the gear, right? Turns out that's only half-true, because good photographers master all their tools, including post-photo production tools. Heck, Photoshop is so well known as a photo editor that people use it as a verb. You've heard 'em talk about "photoshopping a photo", right?
Problem is, Adobe Photoshop is a super complicated program and it'll take months of study to really master the app. Do you really want to put that much work into fixing up some of your basic landscape photos from your last road trip? Yeah, I didn't think so. That's why LandscapePro – for Mac or Windows – is a smart and simple alternative. But let's not just talk about it, let me show you what it can do!
We'll start with this as our base image, a photo from the Mojave Desert: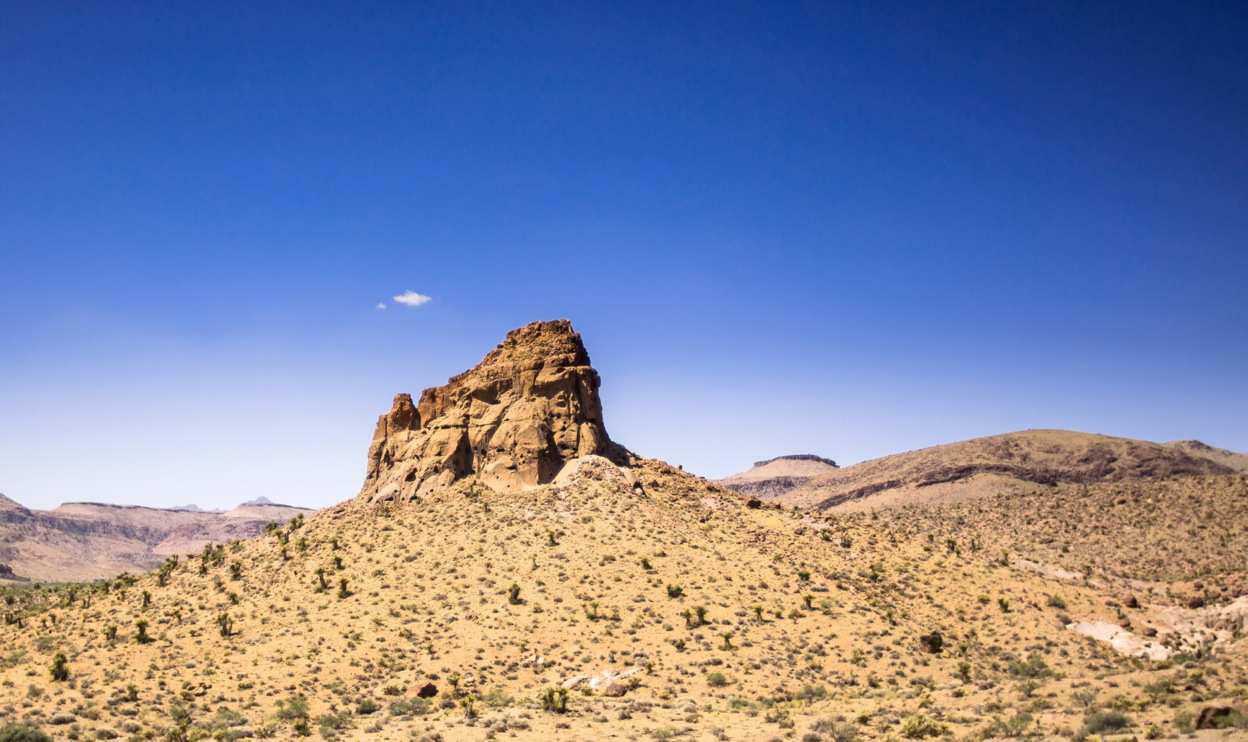 It's a nice photo, but that sky. Boring. Yes, it's a pretty azure blue, but still, where are the darn clouds? Where's the drama in the photo overall? Let's let LandscapePro add a better sky to the image with just a few mouse clicks.
I launch the program and my first task is to label different zones of the image from these buckets: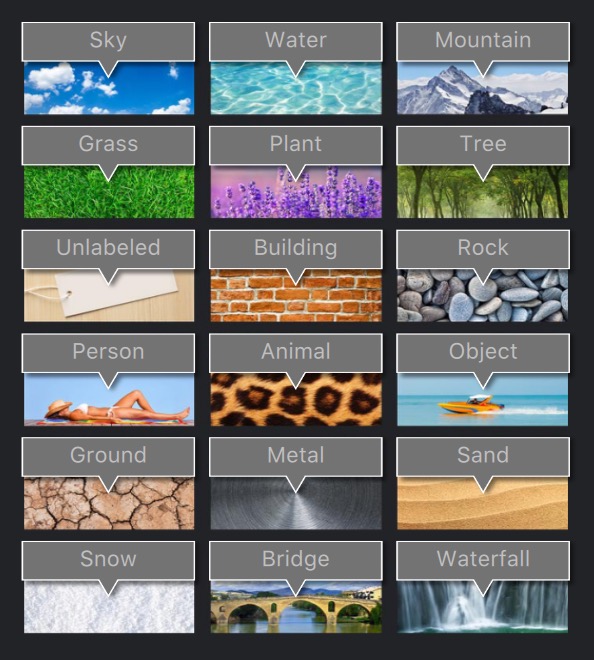 You don't have to be obsessive about it, though: Label the main feature you want to work on and you can safely ignore everything else in the image. I'll drag 'Sky' onto the image and move to the next phase, where it'll change the color of that particular region to confirm its edges:
Looks good, but not perfect: A very close examination of the tops of the hills to the left of the main monolith show that their peaks are in the red zone (e.g., identified as part of the sky, not the landscape. This is easily fixed by zooming in with the zoom bar on the lower right, then click and dragging from an adjacent area that's the correct zone. This literally takes me about 30 seconds to fix up. Easy.
Next up the fun part: What you can change and tweak in the image: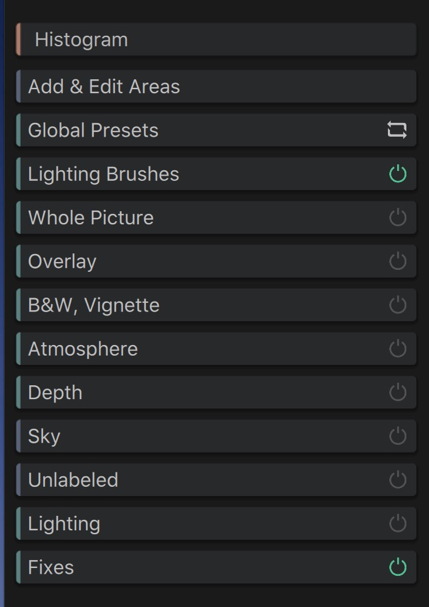 Yes, it turns out that this program is a bit complicated too. No worries, though, since I've identified the 'sky' region of the image, I'm going to focus on that by choosing "Sky" from the menu. This opens up a huge palette of different sky looks, from cloudy to sunny, fantasy colorful to quite subdued. A click and you can see it applied to the photo: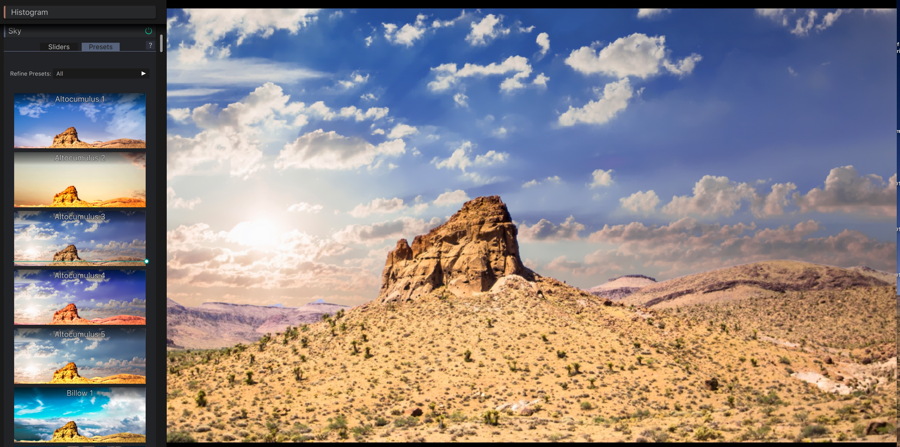 Now THAT is a substantial improvement, isn't it? Look closely, though, because LandscapePro hasn't just replaced the sky with a different sky image, it's applied some color filters to the entire image so that it "makes sense visually". That's important because without that additional level of sophistication, it's going to end up looking rather daft.
Of course, now we can apply other sky options and see how they look too! Like this dramatic sky:
Too dramatic? How about this: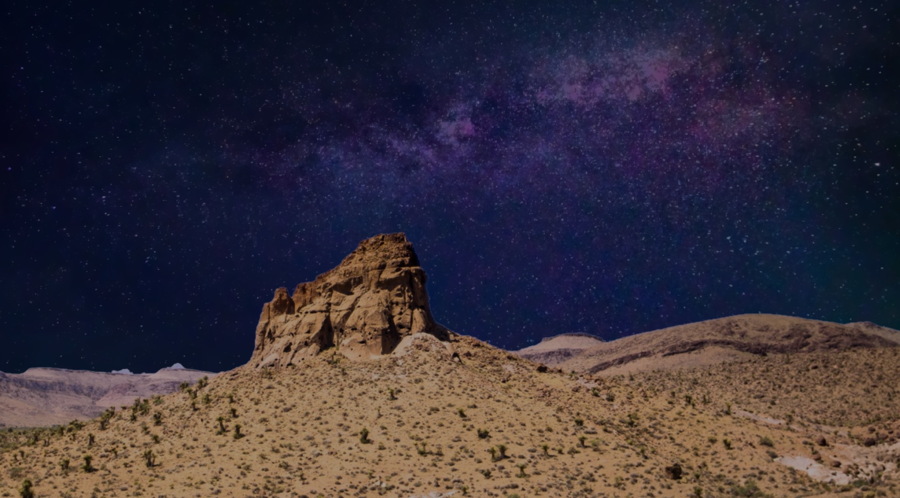 Here you can really see how it applies image filters to the entire image, not just the sky: It'd look might odd with a night sky filled with stars and a bright landscape foreground!
One more, for the Ansel Adams crowd. Black & white with some additional contrast automatically applied:
Artsy, isn't it? Again, notice I've changed the background clouds in 'sky' then used this 'B&W' filter preset to achieve the final results.
Now to be fair, I've found that images with a clearly delineated edge between regions are really important for LandscapePro to work well. If you have a sunset through trees, that's really difficult to tweak without some errors in the mask (the step when it identifies a specific region). There are also other filters and presets that can help your image, or make it look worse. I found that trial and error can be very beneficial with the program, so allocate time to experiment.
Nonetheless, if you have a portrait photo or landscape that just needs some help to go from good to great, this can be a fun and engaging way to make that happen, whether you're a Mac or Windows user.
LandscapePro Studio: $39.95 for Mac or Windows, with money back guarantee. At landscapepro.pics
Disclosure: Landscape Pro sent me a license for the software in return for this review.