I've been using iCal for quite a while, but finally need to share my calendar with some others on my team but I don't have a ".mac" account, so… so I think I'm going to switch to Google Calendar and live in the Web 2.0 world. My question: how do I export my iCal calendar events and import them all into Google Calendar?
This process is pretty darn easy, actually, as Google has paid a lot of attention to letting people transfer their existing calendars into the Google Calendar system. Similarly, Apple has made it pretty easy to convert iCal calendars into a different system too, perhaps unusually so for a company that likes to import your data into proprietary data formats.
Let's get started!
Go to iCal and choose File –> Export and without much explanation you'll be asked for an output file:


Choose one, press "Export" and you're done with iCal and can quit the program.
Now you'll want to log in to
Google Calendar
and find the tiny little "manage calendars" at the bottom of the left Calendars box (you might need to click on the little triangle to the left of the word "Calendar" to display this entire area):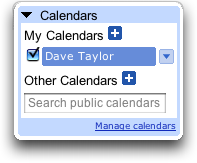 You can see the link you need, even though it's fairly well hidden on the Calendar…
Click on it and you'll get the Calendar Settings view: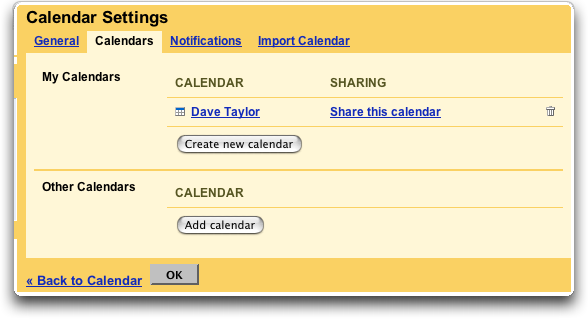 Note along the top one of the tab options is "Import Calendar". Click on that and you'll see the import window: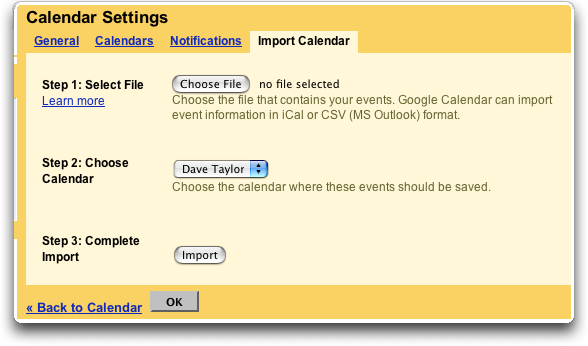 It's pretty easy to figure out what to do at this point: choose the file you just exported from iCal, pick a calendar to use (I'll use my own) and click "Import". It'll take a few seconds up to a minute or longer, depending on how many events you have, then you'll finally get a status update:



I had a few errors, but note that even though it says "Failed to import events" right above it is confirmation that "Successfully imported 3648 events". Good! Now when I view my calendar main window, I can see all my events properly imported from iCal: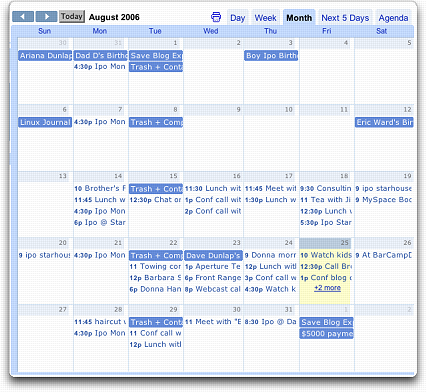 That's all there is. Enjoy Google Calendar!