I think that my former girlfriend changed my Facebook password, somehow, but correct or not, I can't log in to Facebook any more and need to recover it or otherwise figure out what my new password is or reset it. Help! How do I recover my Facebook password?
Oh, that's a tough one, because if you can't reset your account and you don't have access to the email address associated with your Facebook account, it's possible you're out of luck.
Let me start by making an observation, because I know some readers will ask me if I can help them recover their passwords or otherwise gain access to an account where they've 'forgotten everything' about the account, including zip code, email address, etc: If you can't prove unequivocally that you are the owner of an account then no-one is going to help you gain access, because it's too likely that you aren't the owner and are trying to have someone help you hack into someone else's account. Not good.
If you are the account owner and have all sorts of proof, I still can't help you out because I don't have any secret contacts at the Facebook account management team, nor would I want to help you anyway. Why? Liability. Let's say that you had a scheme where you really could trick me into helping you out. Then the true owner of the account found out I was involved and sued me for enabling your hacking. Or, flip that around, I help someone else get into your Facebook account. Not good, eh?
Yeah, so please don't ask me to help you recover your password or otherwise hack into a specific account as I can't do it for you…
Now, all of that said, let's see what options Facebook has set up for forgotten passwords…



You've seen that before, and presumably when you try to log in you're finding that Facebook no longer likes your password. Not good. Instead of your news stream of updates from your friends, you get to this screen instead: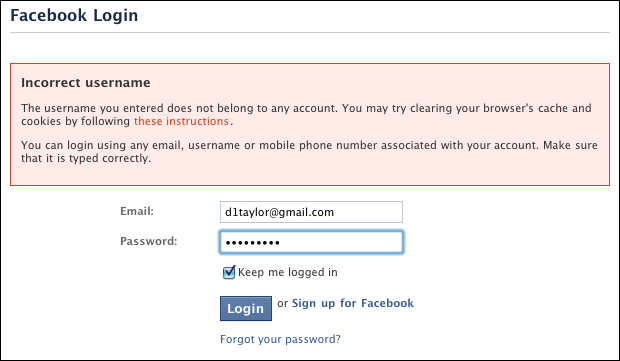 Try again with your password — maybe you typed it in wrong the first time — but if you really don't know it, you'll end up here: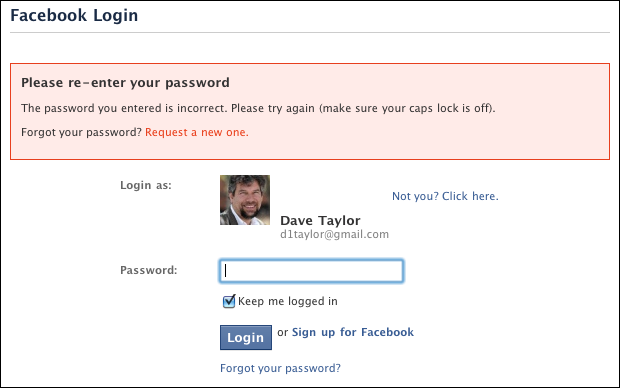 Did you notice on the first failed login screen that it indicated you could log in with your account name and password or your cellphone number and password? If you've associated your cellphone with your Facebook account, it's an alternative path into your account, which is pretty helpful.
Then again, this might be when you realize that you haven't…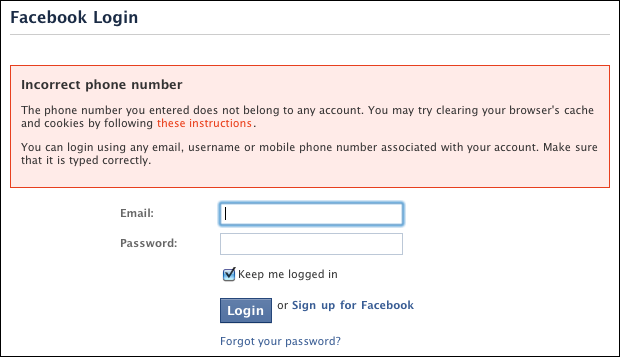 Time to click on "Forgot password" on the bottom of the screen, since it's clear you don't have the ability to log in to your Facebook account as is…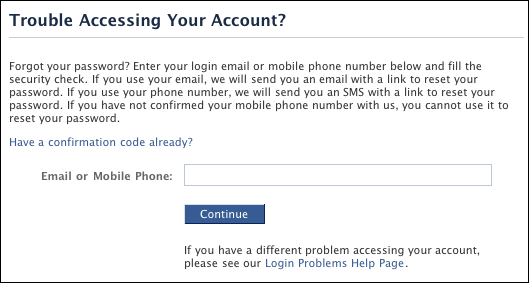 I entered my email address, since I hadn't associated my cell phone number with my Facebook account (a dumb move, one that I'll explain how to fix in another article). It doesn't email me the actual password to my account (which is bad security) but instead the ability to reset the password to something new.
Am I sure?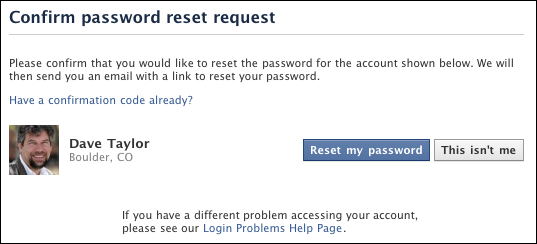 I am indeed! I click on "Reset my password" and…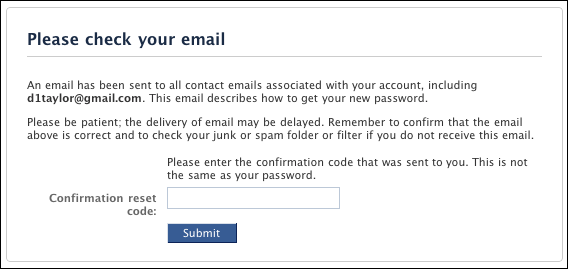 A few minutes later the following message shows up in my Gmail mailbox: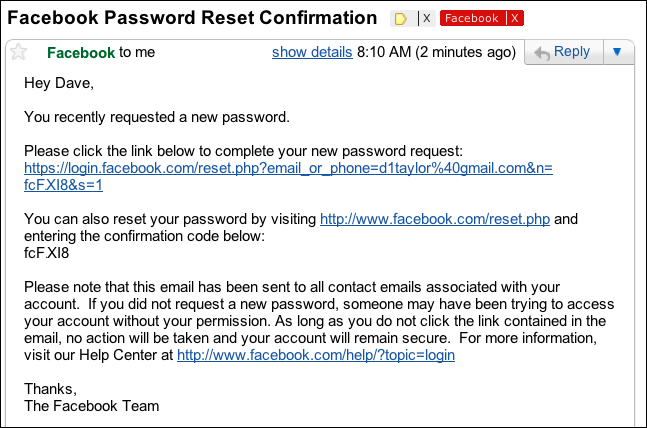 To reset the password for my Facebook account, I click on the complicated URL in the middle of the email message and Facebook then asks me to enter the new password I'd like twice. Done.
If you can't get to this point then it sounds like the account is no longer associated with your email address (or you don't have access to that mailbox because, well, it isn't your account). At that point I'd suggest you email Facebook and make the best case you can. And keep your fingers crossed.