I just bought a new 3G Apple iPhone and now want to give my old iPhone to my brother-in-law. He's even ready to pay for it. Problem is, I want to wipe it clean so he gets a pristine phone. How do I do that?
When I bought my fancy new 16GB Apple iPhone 3G phone I too had an older iPhone (an ancient, tiny 4GB original first wave iPhone) that I wanted to jettison, so I can completely understand your plight. Mine was also going to a friend, but I still really wanted to wipe it clean rather than have him poking through my pictures and address book.
Further, having my iPhone applications on the phone would just cause heartache anyway because he wouldn't be authorized to use them so almost 30% of what was on the iPhone would be dead and just wasting space. Not so good.
Here's how my phone looked when I started this process:


You can see custom apps, custom bookmarks, a restructured home screen (notice that I have Twinkle on the bottom bar rather than Safari) and 57 messages in my Mail inbox that I haven't read as of yet.
To wipe everything, I went to
Settings
:


If you scroll down to the bottom, you'll see what we want:
Reset
: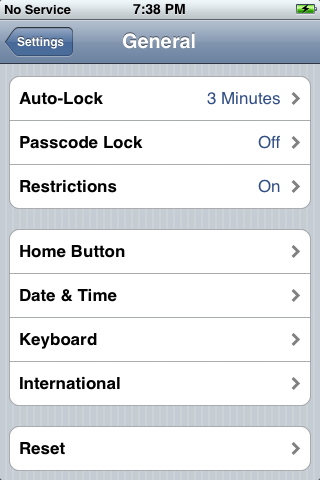 Once you're into the Reset area you'll see that there are rather a lot of choices:


To start, I chose "Reset All Settings", which prompted me for a security code:


Luckily I knew it (if you don't have parent restrictions set up I don't think you'll be prompted) so proceed to the warning prompt:


With a small, quiet prayer to the patron saint of gizmos, I pressed "Reset All Settings" and waited.
After a few seconds I was taken back to the home screen, but it was just a bit different:


So that reset the icon locations, etc, but notice that it didn't actually delete my inbox, nor, after some investigation, did it clear my address book, SMS text message history, etc.
To clear out my email settings, I went to
Mail, Contacts, Calendars
on the
Settings
menu: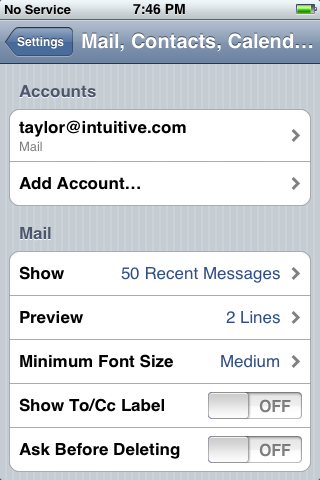 Again, scroll to the very bottom and you'll see the "Delete Account" option:


I tapped on that button and, no surprise, got a confirmation window: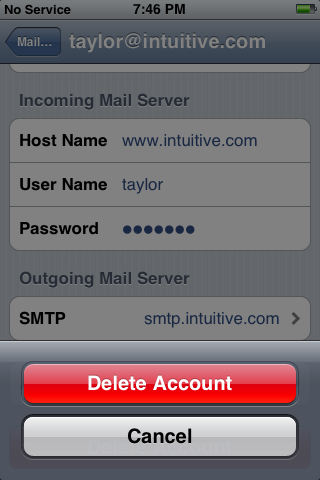 Yeah, I really did want to delete all of this personalization, so I again tapped "Delete Account".
Next time I got to the home screen there was no mail: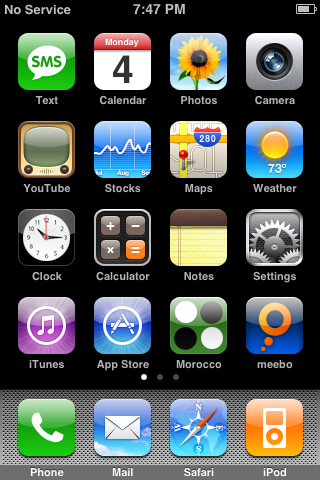 Further, the contacts list was wiped and the calendar was erased too. But those pesky apps were still hanging around, which I didn't want either.
I could have gone into the Safari settings and also erased that data selectively, as shown here: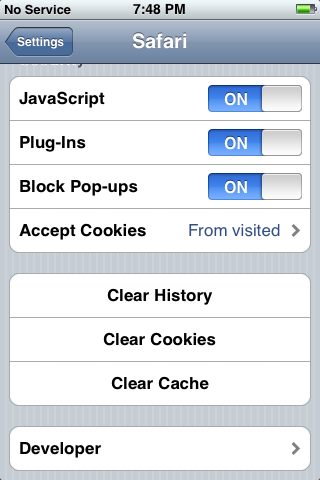 But in fact, it was time to go to the big guns, to do what I should have done in the beginning, skipping all the little sub-reset functions that had wasted my time. Before when I went to
Settings
–>
General
–>
Reset
I should have picked "Erase All Content and Settings" rather than "Reset All Settings".
This time that's what I'll do: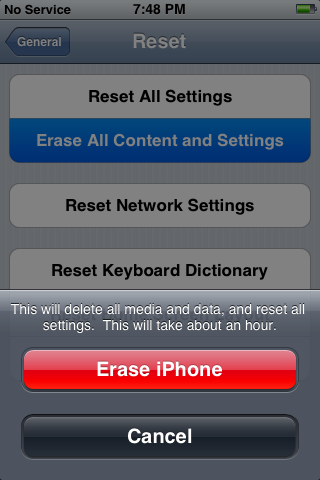 Another short prayer to the patron saint of gadgets and I tapped on "Erase iPhone".
This time it took quite a bit longer, but when it was done, the phone was completely clean, like pristine out-of-the-box clean: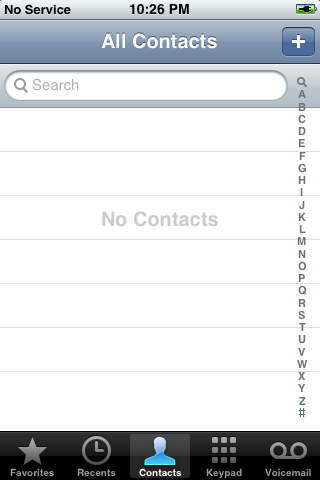 In fact, when I plugged it into my Mac and checked with iTunes it showed up as a brand new phone too: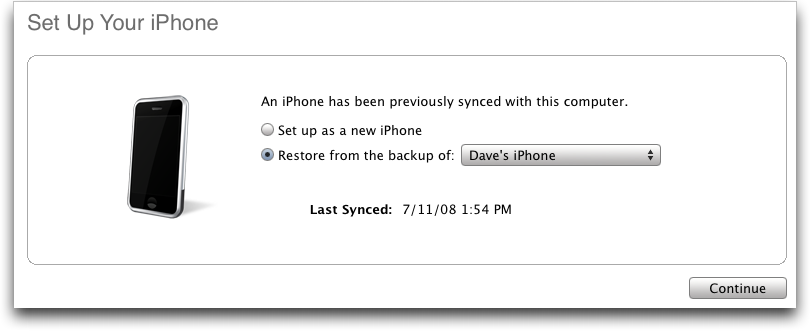 And that, as they say, was that.