I just got a new iMac, after years of working on Windows XP systems, and a pal was telling me that one of the coolest features of Mac OS X is that you can redirect any printout and turn anything into a PDF. That's awesome because I constantly send Web pages to clients and PDFs will be a lot more reliable than the HTML source. Can you show me how to do this?
Your pal is right that this feature is one of the coolest things about the Mac operating system, something that Windows users can't really imagine and something that, rather to my surprise, most Mac OS X users, whether they've got a MacBook, iMac or even Mac Mini, don't know about either.
The trick is that the way the Mac renders pages you want to print is by converting them into a language called PostScript, which turns out to be the basis for PDFs: Portable Document Format. Since the printer driver (the operating system utility that controls printouts) has to convert whatever you want to print into PostScript anyway, Apple just went ahead and included the ability to save that intermediate PDF document in the OS.
I'll show you how to do this for Apple's Safari Web browser, but it turns out that it's exactly the same in any Mac application that lets you print. Very, very cool.
Load your favorite Web page in Safari, then choose File –> Print…: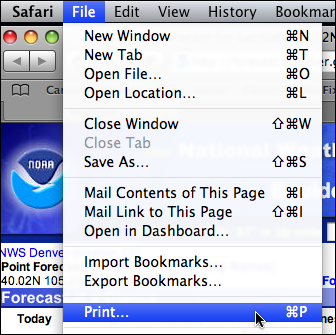 Choosing that brings up a complex window with lots of different choices to customize your printout: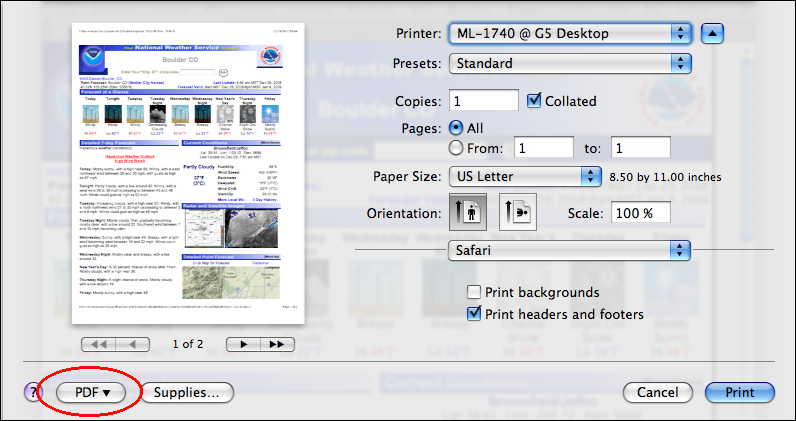 What we seek is on the lower left corner: I've highlighted it with a red circle, above. Click on "PDF" and you'll see a new little menu pop up: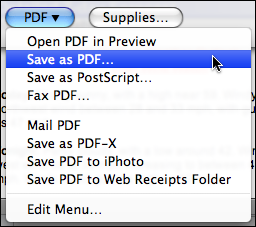 Lots of options, I always just use "Save as PDF…". Choose that and you'll get a standard Save File window: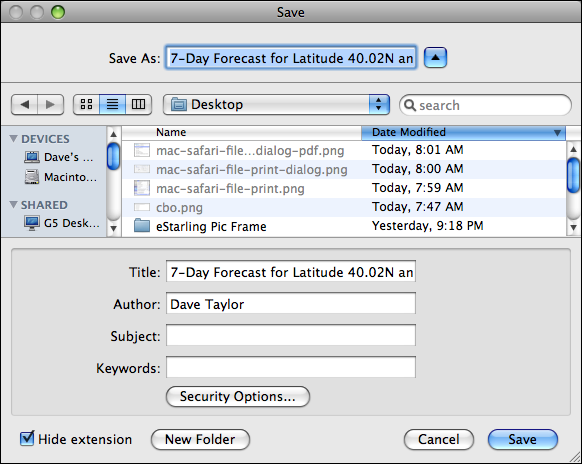 I suggest you rename the file, but you can stick with what it suggests if you don't mind long, funky filenames. 🙂
One final point: notice the "Security Options…" button. Click it:


Yes, without even having to leave the printout window, you can set a password for the resultant PDF, to make your clients feel more important and for you to protect potentially sensitive PDF document information (like taxes or banking info).
Hope that helps. Play with this feature in different programs, you'll find that, like me, it's a big part of why Mac OS X is such a pleasant operating system to work with.