In the latest version of Apple's iPhone operating system (iOS), I understand that you can now set custom text message alert tones on a per-person basis, which is awesome: I'll then know who a text message is from before I even look at the phone. Nice. But how do I actually set up these custom alert sounds on my iPhone?
With the release of iOS 4.2 in late November, 2010, you're right that they not only have added the ability for you to customize text message (SMS message) alerts on a per-person basis, but you also have a ton of new alert sounds that range from the amusing to the wacky.
While this may seem like a novelty, you're right that setting different audio alerts can prove quite useful because you can know what's sending you the alert before you pull your phone out of your pocket or similar. Different people? Not bad, but if you're like me, you also get text messages from Internet services, financial institutions, and more.
I'll show you what I mean by setting a custom text message alert for my Google Voice number, something that's actually quite helpful with my iPhone usage.
I'll start by finding my Google Voice address book entry by simply entering "Goog" in the contacts search: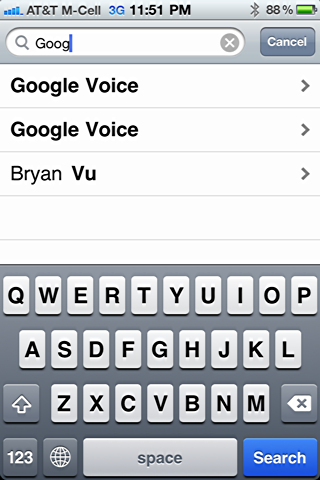 If you're a Google Voice user, you know that redirected calls come from a phone number in the 626 (Northern Los Angeles) area code, where, presumably, their very busy operators are 'standing by'.
If you're using the default ringtones and alerts for an entry, there's no indication that you can customize it: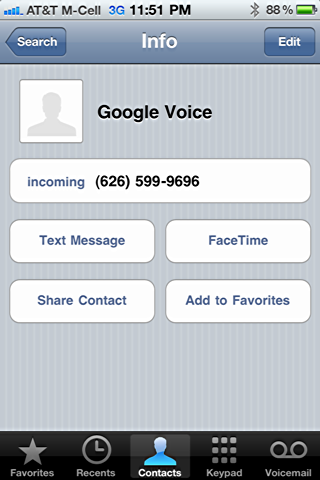 Trust me on this, though. Click on "Edit" on the top right and you'll see some editable fields, including the ability to set a custom ringtone: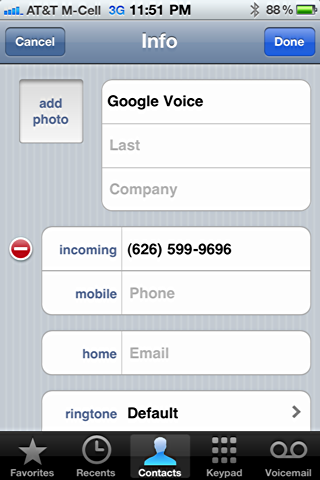 Scroll down a bit, just below "ringtone", and the key item that we seek appears: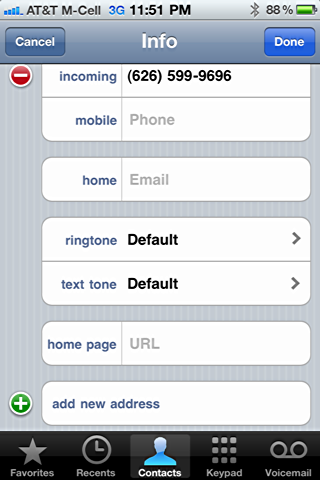 As you might guess, "text tone" is the next step. Tap on it and we're off to the races: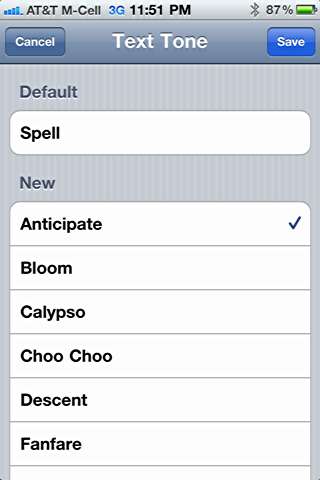 Pick your favorite tone – and the new ones included in the latest iOS are pretty fun, though perhaps a bit too long for practical use – and choose it, then tap on "Save" in the top right corner.
If you've done it right, when you finish saving up the changes to this particular contact, you should see the custom text alert tone showing up on your iPhone:


Don't forget that you can also change the default text alert tone on your iPhone for all contacts that don't have a custom alert tone too, by going to "Settings" –> "Sounds" and looking for "Text Tone".