How do I send an invitation to a calendar event on my iPhone 4S? I like to remind my friends when we have something coming up, but hate that I can't just have my iPhone do the work and have to get onto my iMac to get those email invitations…
Actually, like so much of the software in iOS on your iPhone, there's quite a bit of power hidden inside the calendar application. For example, one thing that I rather stumbled across: in some calendar views, there's a different display if you have the phone horizontally versus vertically. Me, I just about always have it in vertical ("up and down") mode so when I accidentally rotated my 4s while in calendar mode, I was rather surprised!
If you have email configured on your iPhone so that you can email photos, etc, then you can also email quite attractive event invitations directly from your phone, though rather surprisingly, there's no visual indicator that you've done so or that it's succeeded, so you have to just trust it'll work.
Let me show you by creating an informal event for a group of friends on my own device…
First off, here I am in calendar view, and I've found the date for the event: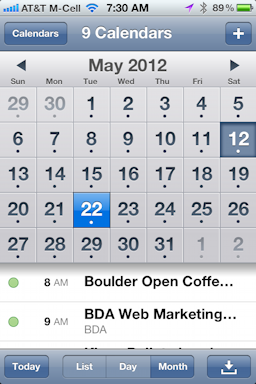 May 22 looks good. To add the actual event, simply tap on the ~ez_ldquo+ez_rdquo~ button on the top right. Now a new event window opens and there are a ton of fields to fill out, starting with the most basic: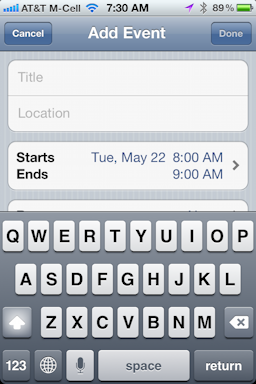 Enter the title and location of the event (and remember everyone invited will get that information, so adding a street address can be quite beneficial), then a start and end time. Now you can see the additional fields:


Tap on "Invitees" and you'll be in an area with zero explanation where you can start typing email addresses or names to extract from your address book: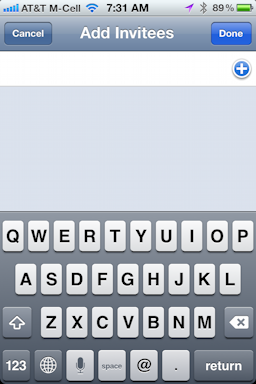 I'll enter a few names to make for an interesting evening, and that's my list…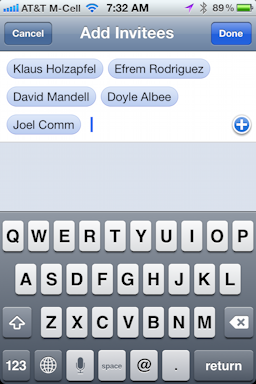 A quick tap on "Done" on the top right and I'm back at the main event view: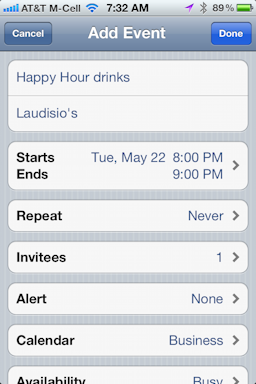 To finalize the event and actually send out the invitations, I'll need to tap "Done" on the top right again.
If you forget to indicate you're done creating the event, the invitations will not be sent and it won't be added to your calendar.

Wondering what the invitation itself looks like? Here's one I sent myself: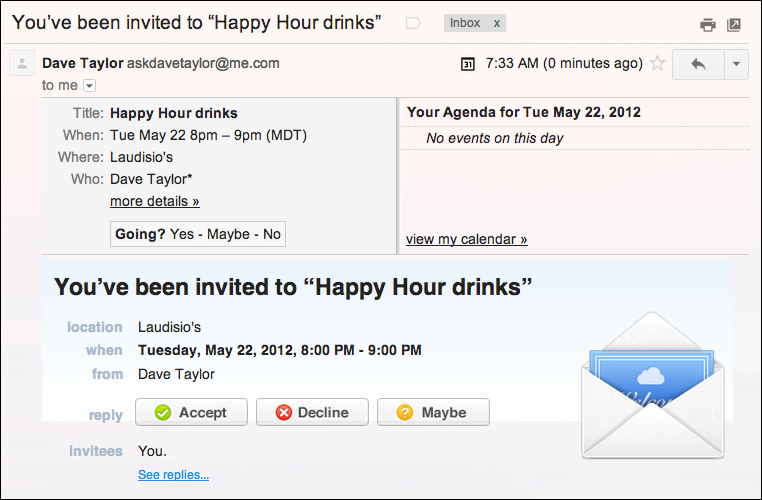 Very attractive, quite professional. Who knew that the little iPhone calendar app had such power?