I saw your earlier article about how to set up your Mac so that it requires a password when waking up from sleep or from the screen saver (see password required to wake Mac from sleep). Nice. Now, how can I do that with my Microsoft Windows Vista PC laptop?
Glad that other article was helpful. I think it's pretty darn important to be aware of these privacy and security issues on your computer, whether you're running Windows or Mac OS X. It's just too likely that between kids, colleagues, pranksters and actual delinquents that someone can spin your laptop around and do something you don't want while you're in the bathroom, ordering a new drink at a cafe, or even at the store, computer sitting on the table at home.
Requiring a password that only you know to wake from sleep is also a good way to limit your children's computer time, of course, but that's another story. 🙂
The setting in Windows Vista is pretty darn similar to other versions of Windows, actually, so if you try and step through what I'm showing here even with another Windows product (WinXP or Windows 7 are the two most likely) you should be able to figure it out.
First step is to go to Start –> Control Panels. You'll see: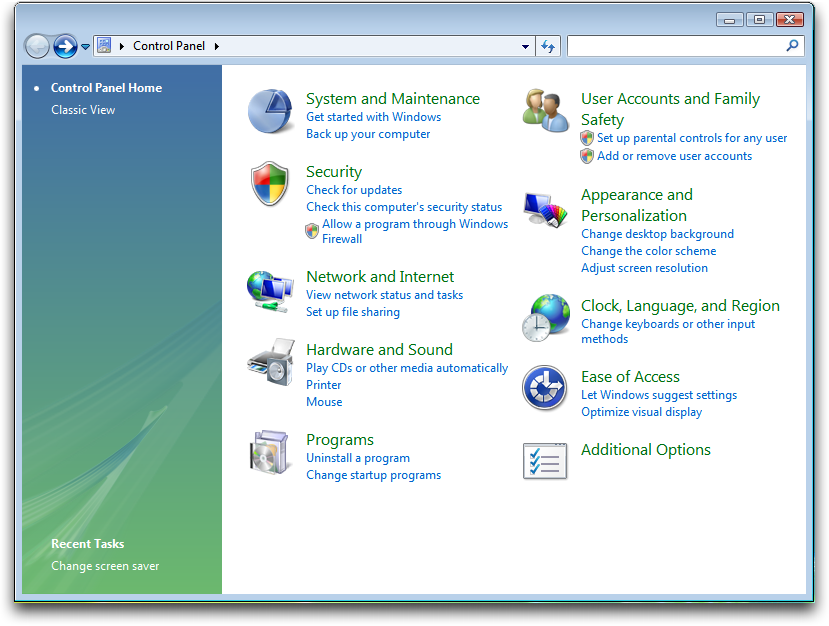 Lots and lots of options here. What you want, though, is "Appearance and Personalization", so click on the name of that category (the smaller entries below it are shortcuts to common settings, btw):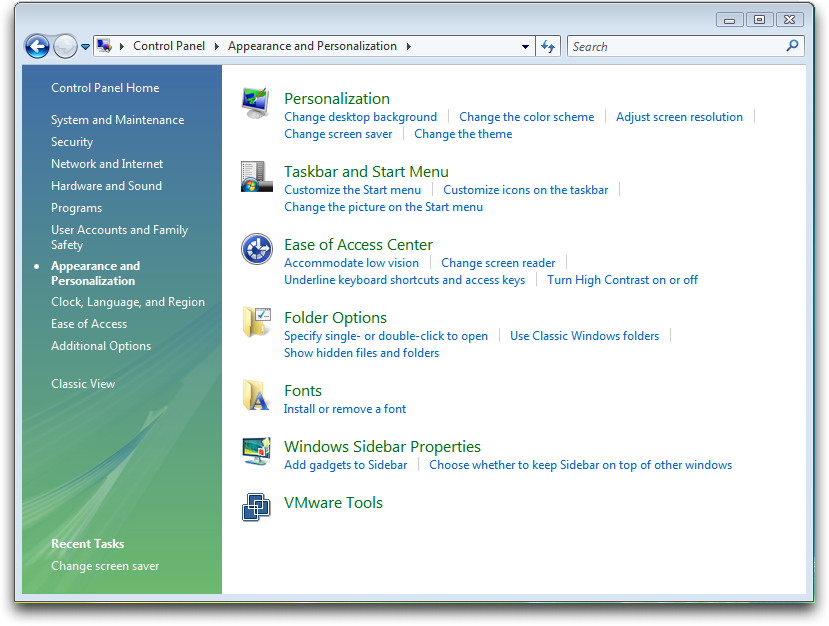 Almost there. Now click on "Change screen saver", which is where we'll find the setting we seek:


As you can see, about midpoint is the checkbox you'll want: "On resume, display logon screen". Not exactly the best worded option in the world, but check it and you'll find that it does indeed do what you want and require entry of your password before you can actually get to the system.