Like a lot of people, I have a printer at home along with a couple of high-end printers in my office. Not infrequently I find that I press "Print" in one of my Mac OS X applications just to watch it queue up for the wrong printer, invariably the one that's not where I am. I know how to delete the print jobs but is there some easy way to just redirect them from the wrong printer to the right one?
There is a way to do just what you ask, moving a queued up print job from one printer to another, and you can even do it if you have two printers in the same place, rather than having them spread to the proverbial four winds. A common situation, for example, is to have a laser printer for documents and a color photo printer for, well, photos. Sending a print job to the wrong printer is super common, and if you can intercept it before it's too late and the job is running, you can even intercept that kind of thing and fix it too!
When you send your print job to the wrong printer, you should see at least a printer icon on your Dock and if you click on it, you'll see the printer queue shown: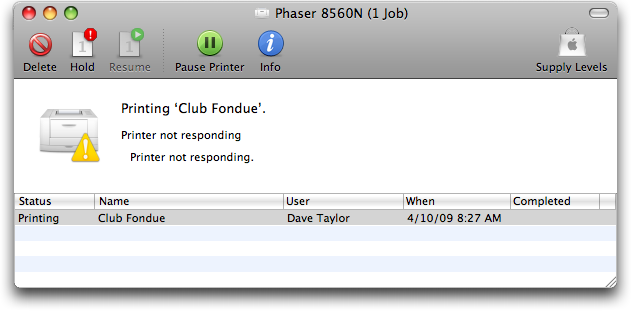 As you can see from the error message, this is not an accessible printer for my computer right now, hence the "printer not responding". You could see this if the printer is turned off or disconnected too, of course.
There's a nice shortcut here for producing a list of all printers your Mac knows about, as shown: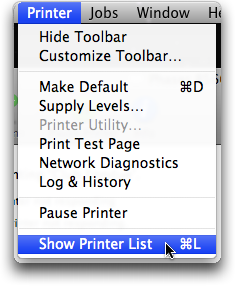 This actually launches the System Preference Print & Fax, but it's a fast way to do so. I only have two printers defined on my Apple MacBook Air, a home printer (the Samsung ML-1740) and a work printer (the Xerox Phaser 8560N):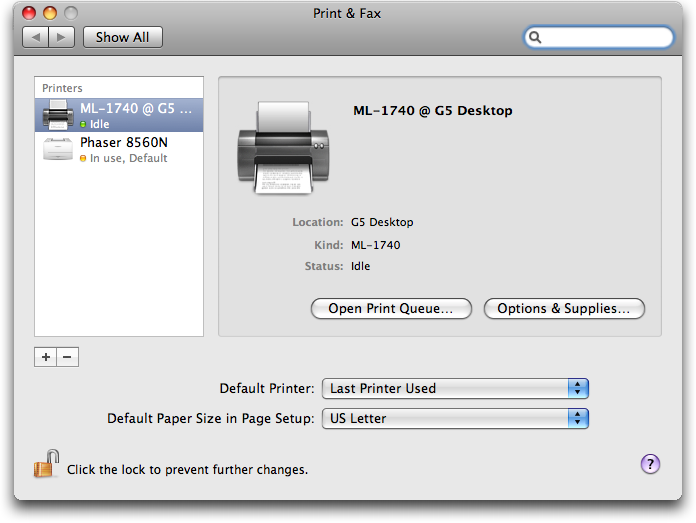 Select the printer to which you want to send the print job and click on the "Open Print Queue" button.
Now you'll see another printer queue window open up, this time for the printer you do want to use. To redirect the individual print job, simply drag and drop it from the incorrect printer queue window to the correct one, as I'm doing here: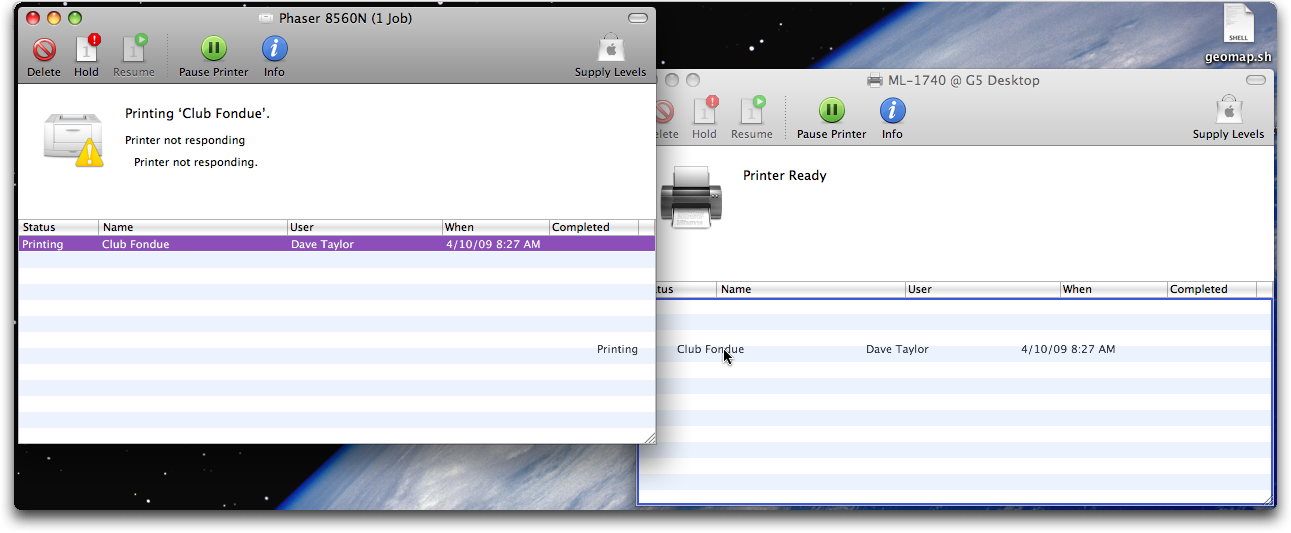 The print job will vanish from the old printer and appear in the new printer queue: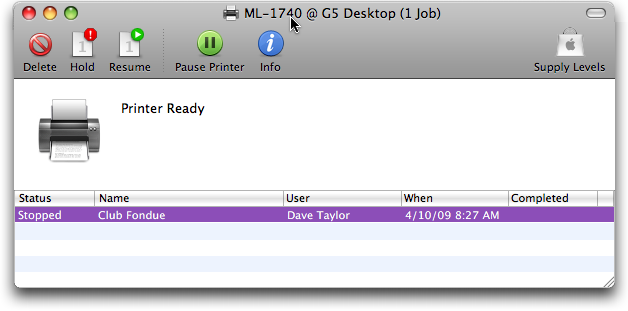 That's all there is to it. A few seconds later your print job should appear on your printer (all going well) and you can close all the windows and proceed with your regular Mac activities.
Not too bad, eh?