I've been dreaming about a new computer monitor for a while, but the sad reality is that there's no way I can afford it for a while yet, so I have to make do with my smaller screen. Which means I really want to make my icons smaller under WinXP. How do I do that?
As regular readers know, I've been experimenting with an ASUS EeePC 1000HA, a cute little mini-laptop that has lots to like about it (tiny, light) but the 13″ screen just doesn't have much resolution. In fact, it runs at 1024×600 so every pixel counts!
Needless to say, I feel your pain even as I probably operate at a lower resolution than you do. My little EeePC dreams of a 15″ screen and perhaps even fantasizes about a 17″ or 21″ whopper of a screen. Who knows? 🙂
Anyway!
To start, here are my icons, big: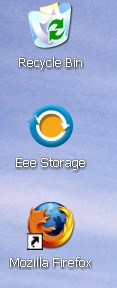 To make them small, right-click on the Desktop and choose "Properties". You'll see this: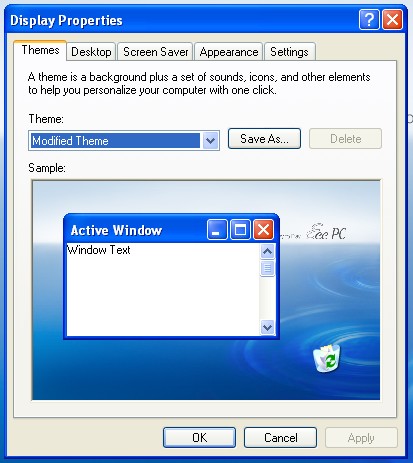 Click on the "Appearance" tab: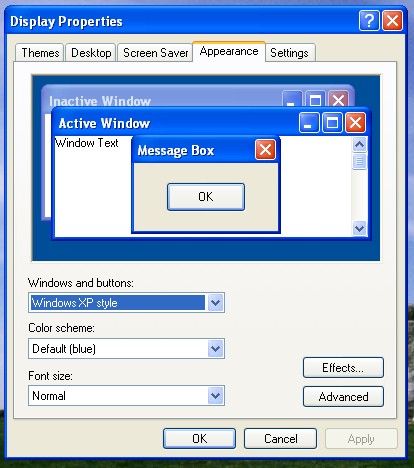 We're not quite there yet. Click on the "Advanced" button: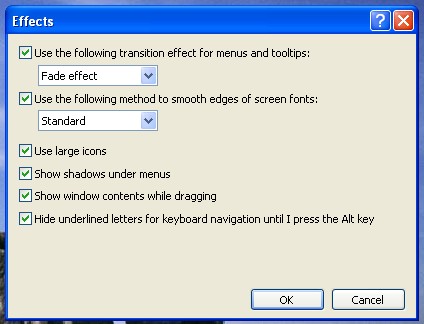 Half-way down is the box you want to uncheck, adjacent to "Use large icons". Change that setting, then click "Okay" and close up the windows. Now your icons should be smaller: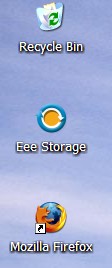 And there ya go!