What can I do to improve the placement of my photographs and graphics in Google Image Search?
To get the full scoop and best practices on this, I asked my friend Aaron Wall (of SEO Book.com) and here's what he shared:
Image optimization is somewhat similar to on page optimization in that if you make it obvious what your page is about the search engine is more likely to return your website for relevant searches. But image search is hard in that search engines do not have lot of data to work from.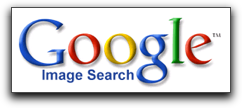 To help compensate for this Google launched an image labeler game.
The key with image search is to you what you can to your advantage. This includes 
– a relevant filename
– using a descriptive image alt tag
– embedding the image in relevant pages
– using a relevant heading and/or caption next to the image
– include relevant descriptive links near the image
– use descriptive anchor text to link to the image from some pages
A couple of other things that can help with images are to encourage others to embed it, use a javascript tool that gives you backlinks when they do embed it, and to brand images that you think will spread far and wide.
Sometimes Google will rank another copy of the image published to a second site, so if you brand the image that will still help get your name out there and help people find the original source. If you have branded the image and are content with a third party site ranking for it you may want to submit it to popular and authoritative sites like Flickr as well.
One last thing you may want to consider is using a frame breaking code to ensure that Google image searchers visit your site if they try to preview your image. [Note: I also have an article on how to do this. Please see: How to use Javascript to break frames -DT]
Thanks, Aaron, for your help with this!