How do I forget or delete a known wifi network on my Apple iPhone 4s, Dave? One time I accidentally connected to my neighbors open wireless network and now my phone constantly defaults to it even though I have my own network. I want to just have the phone delete or forget the network. Can it be done?
You can definitely do what you seek and it turns out to be a problem on any computer that tries to be smart and connect to a known network automatically rather than showing you the options and letting you manually hook up each and every time. Which isn't to say that it's a bad feature: without it I'd be scrolling through available wi-fi networks dozens of times a day, even when I was at home or in my office and had the one secure network that it should always use if available.
The problem is, as far as I can tell, two-fold: first, networks without security seem to show up as available faster (which can sometimes cause the iPhone or computer to not realize that a more preferred network is available, just not at that exact second) and the order of known networks can mess you up, where a network you remember earlier ranks over one you remember later.
In either case, a smart solution is to only have your device "know" or "remember" truly trusted networks that would always be a good path to the Internet and are completely trusted.
To delete the others, as you ask about, requires four taps on your iPhone, but you'll need to be on that network for this to be easily done. First off, tap on Settings. Here's what you'll see: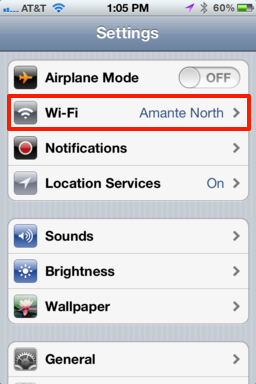 Tap on "Wi-Fi". Notice in this case that I'm connected to a wireless network called "Amante North". Once you tap on it, you'll see a list of all available wireless networks based on your current location:


The network you're on has a check mark next to it, as you can see. You don't need to be
connected
to the network you want to forget, but it's a lot easier if you're within its zone. In this case, I want to forget Amante North, so let's proceed by carefully tapping on the ">" button on the right of the entry: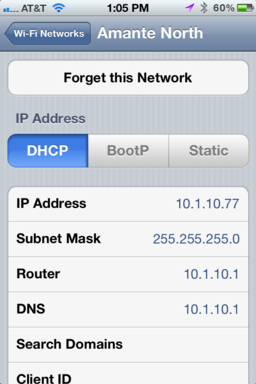 At this point you can see the button on the top. That's the one.
Forget this Network
. Tap on it and…


That's it. Tap
Forget
and it's no longer a known, remembered, preferred wi-fi network. And your neighbor will thank you too!