I follow your awesome Twitter movie news and trivia channel @FilmBuzz and figured you'd know the answer to this question: How can I find out how much money a movie, like, say, Eragon, made in the theater?
First off, thanks for the kudos on my little side project. If you, dear reader, are a film fan or just interested in the latest Hollywood news — not gossip — then I encourage you too also check out my film blog DaveOnFilm.com.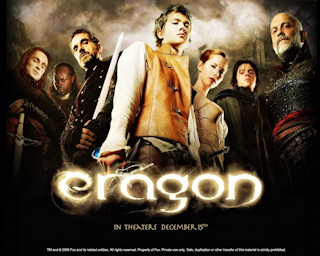 There are two main sources I use for box office results. When a movie is very new, there's no better source than Variety, the Bible of the Hollywood crowd and now free online. They tend to have box office figures published throughout the week as the information comes in, breaking down domestic and international figures, etc.
As the movie ages a bit – and Eragon (which I admit I found a bit tedious) is definitely older with a release in 2006 — then the best source I've found is IMDb, the Internet Movie Database owned by Amazon.com.
Look up the movie (or be lazy and just click here and save the typing) and you'll see all sorts of interesting information about director, producer, actors, reviews, etc. Hopefully you've been there before and seen what they offer.
What you probably haven't noticed is that if you scroll all the way down, on the left navigational section you'll find: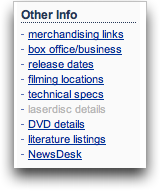 What we want is the second entry here, "box office/business". Click on that and now you'll see a ton of numbers including an estimated budget, opening weekend results, gross revenues, weekend gross and tickets sold. Usually these figures are not the full story, but it's informative nonetheless.
Digging into this, we can see that
Eragon
cost an estimated $100 million and its worldwide gross was a quite respectable $249 million. That's a successful movie in my book!
Here's what IMDb reports for the film: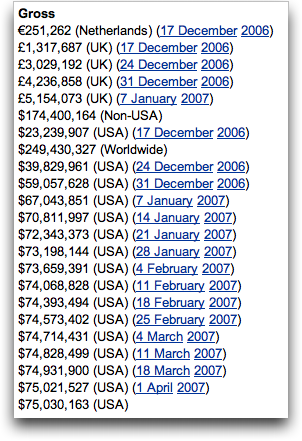 In this case, "Non-US" tells you international sales and "Worldwide" sums everything up. It's like a rudimentary spreed sheet and if you know any two of these figures you can, of course, calculate the third. When figures are shown more than once, keep looking down for the most recent calculation, as you can see with the many "USA" entres. Just look for the biggest number.
Anyway, looks like
Eragon
did quite well, and it's rather surprise to find out that the sequel,
Eldest
, isn't listed at all. Maybe it's fantasy dragon movie fatigue by the studios?
So that's how you can glean interesting box office figures for any movie.
See ya at the movies!