I have a writer who produces content for me on a weekly basis, content that includes photographs or other pictures. Very helpful, but he submits his material in Apple Pages format and I have no idea how to get the image out of the document and into a separate file when I want to save it to my blog.
You're not alone in this puzzle. I find the same sort of thing when I get material sent to me for this very blog: sometimes I end up having to take screen shots of the images in the document (which is, really, a pretty good solution after all and easy).
Then again, I'd really prefer to be able to save the image, photo or picture, rather than jump through these goofy hoops. Problem is, Pages isn't really set up to allow you to do that so easily.
Here's what I've worked out, however. I will warn you up front that you'll need a copy of Graphic Converter, but it's an amazingly useful shareware graphics program so it's a splendid addition to your Mac anyway. Just get it. 🙂
Now launch Pages and bring up your document. I'm guessing it'll look like the following: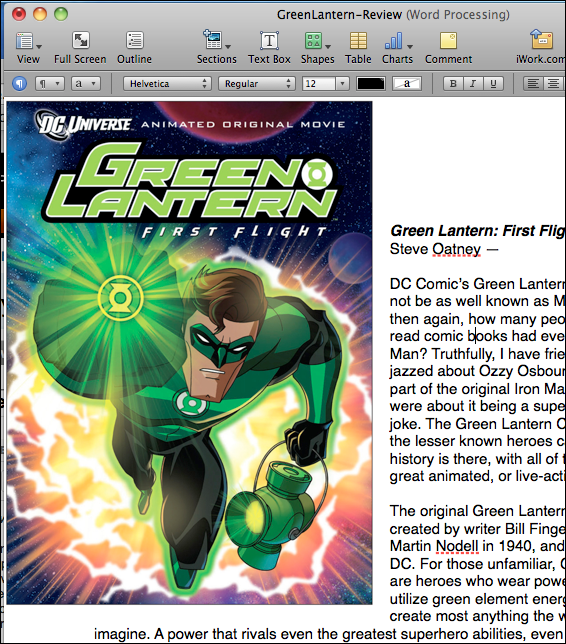 Click once on the picture to select it, then Cmd-Click on it to bring up the contextual menu. You'll see these options: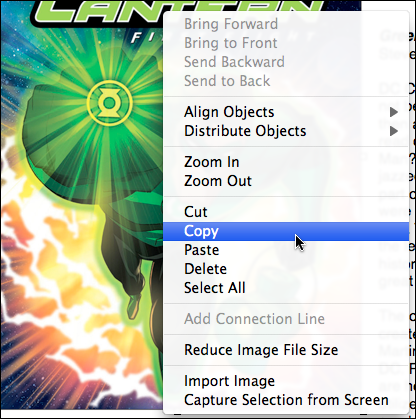 Choose "Copy" and then flip over to Graphic Converter.
In GraphicConverter, you'll find that there's a very helpful menu option
File
–>
New
–>
Image using Clipboard
: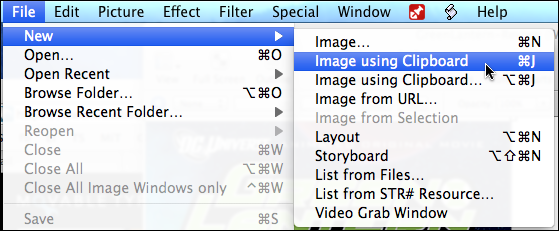 Choose that option and *poof* you'll have the image in its own window in GC: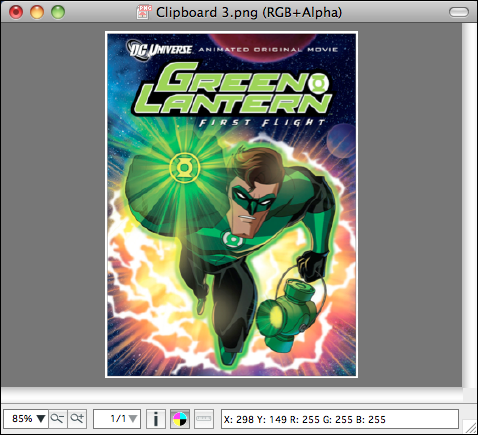 Now you can just "Save As…" and give it the name you'd prefer. Not too bad, though why there isn't a "Save To Desktop…" option on the Pages image contextual menu is beyond me. Seems like it'd be soooo useful…