I got a text from a friend of mine, iPhone to iPhone, and darn if she didn't have all sorts of cute little icons in her message to me. When I asked how she did it, she said "emoji!" I have no idea what that is or what it means, but I really want to be able to respond in kind ASAP. Help?!
There's quite a backstory with emoji, actually, starting with where they're from: Japan. In Japan, people quite enjoy sending tons of those cute little pics, actual smiley faces rather than 🙂 and so on. Support for the emoji symbols is actually in both Mac OS X and your iPhone firmware, but for various reasons I can't seem to uncover, they're not easily enabled. On the Mac, in fact, it doesn't seem to be something you can enable, even though hackers have reported finding all the graphical icons in the OS library.
On the iPhone, it appears that it's just a little tweak if you're a hacker, but fortunately for the rest of us there are quite a number of different apps in the iPhone app store, some free, some $0.99, that enable the emoji keyboard add-on for your iPhone and it's pretty darn easy to get it working!
Enough talking, however, let's have a peek!
First off, here are some sample emoji, and yes, when we're done, you'll be able to send them all to your gal friend on your iPhone within texxt messages, on Twitter (though people who aren't on iPhones aren't going to be able to see them, most likely), and even in email messages:



Psyched now? Good!
Start by going to the iPhone App Store and search for "emoji". There are a ton of apps and it's pretty hard to figure out which one to get. I looked for the one with the most reviews, but really, if they're doing what I think, they're all going to be exactly the same and it's all just a simple "switch" that they change, then all the emoji support is enabled in the iPhone, but it's already in the phone, just not turned on.
So here's the one I picked:
iEmoji
[iTunes link]: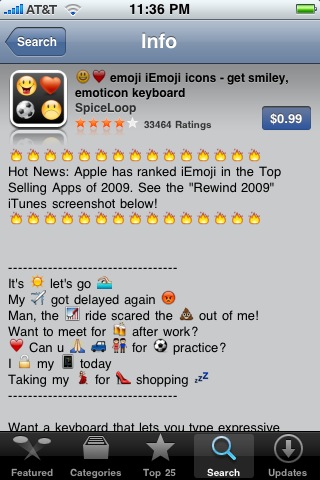 Yeah, $0.99, but, hey, really, it's $0.99. Tap on the price, then tap on the words "BUY NOW" that appear. Seconds later you'll see the app icon show up as it's downloaded onto your phone:



Tick, tick, tick, it downloads, but fortunately it's a pretty small app. Once you have it downloaded, tap on it and you'll have switched on support for the emoji input system (though you haven't
enabled
it yet, bear with me). You still have work to do, though: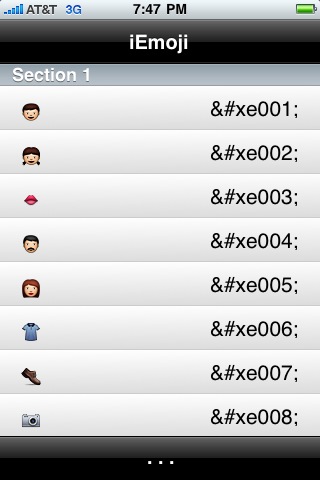 Fun, but that's not what you want. You need to tap on the ". . ." at the bottom. Lots of options: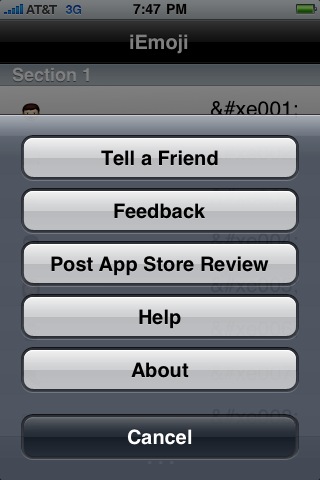 Tap on "Help" and the app will tell you how to enable everything: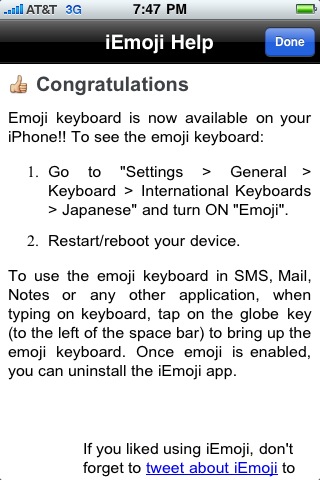 So you'll need to do what it suggests. Quit the app and go to Settings, then General –> Keyboard and you'll be here: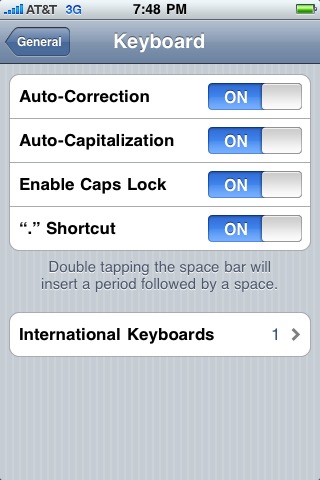 Go into International Keyboards and you'll see that one of the options you can enable is just what we want: Emoji: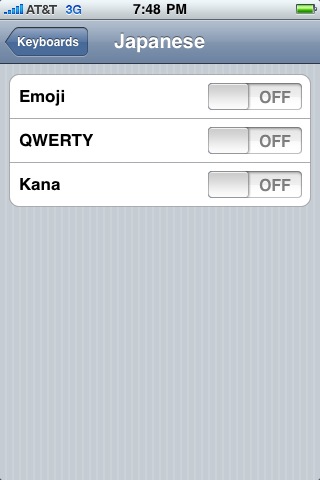 With that enabled, you'll notice that the input keyboard graphic is a bit different than normal: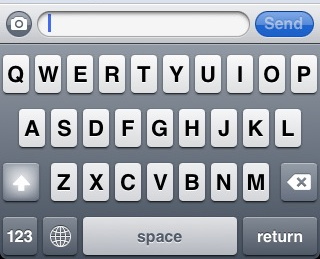 See that little globe button on the lower left? Tap on it, and suddenly you find that there's a whole new set of emoji screens just jammed full of those cute icons: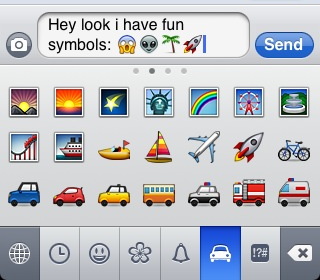 As you can see, just as you flip between the different standard keyboards on your iPhone, now you have a new screen, new lists of icons, and tons more fun with the communications you send to other iPhone users, as I'm doing here.
Now, send a text message to your friend, make sure you jam it chock full of emoji!