A buddy of mine was showing me how on his iPhone he has a tiny percentage display of how much battery life he has left on his iPhone, in addition to the usual battery graphic that's displayed. But he wouldn't show me how to get it on my phone. Before I do something drastic to him, can you tell me how to get that to show up?
First off, the bad news: as far as I can tell experimentally, this is only something you can have displayed on an Apple iPhone 3GS, not a 3G or an original generation phone. Further, you need the latest iPhone operating system running on your phone too, so if you are resistant to upgrades, you might be out of luck.
I'll also say that I've been running this on my iPhone 3GS for a few days now and I'm not sure I like it. Somehow the battery graphic slowly emptying is less stressful than watching your phone go from 73% to 72% to 69% over the course of a half-hour. I wonder if it makes you want to recharge your phone more frequently!
Okay, disclaimers aside, here's how you flip the switch to get the percentage display for your battery if you've a 3GS iPhone…
Start by going to Settings: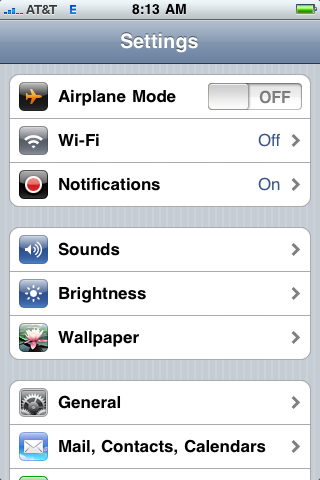 Now tap on "General", near the bottom:


Here's where it is tricky and rather obscure: you need to tap on "Usage" to find the magic switch:


Once you've enabled
Battery Percentage
you'll see that the battery display on the top right is a bit different: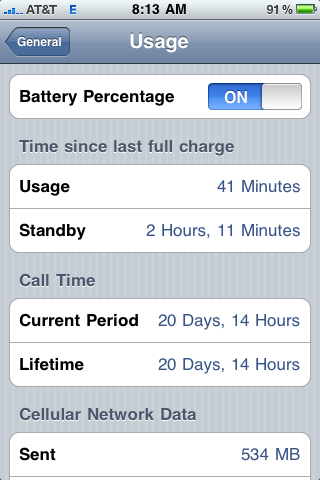 Here's a zoom in to that value, in case it's a bit tiny: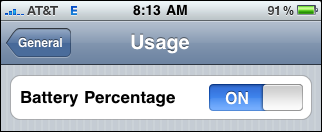 Now ya know. Good luck!