I'm glad you've already signed up for a PlayStation Network account, and I sincerely hope that you did so by using your computer, not spending the hours it took to tediously enter each letter of each field of the lengthy signup form on your PlayStation Portable!
Now, first things first. Use the navigational system on the Sony PSP to find the PlayStation Network and choose "Sign In".
It'll reach out through the wifi network that you're connected to (and if you don't have a wifi network in range, you'll have to move elsewhere to find one!) and hopefully show this, after a short delay: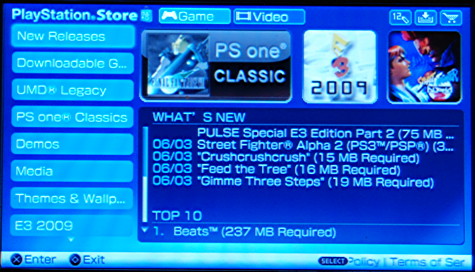 You're in. Good. Now choose "Video" along the very top: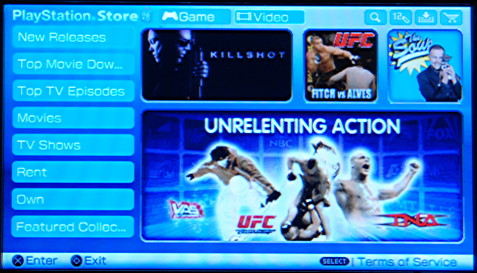 Looks pretty similar, doesn't it? 🙂
On the left choose "Movies" and we'll go one more step deeper: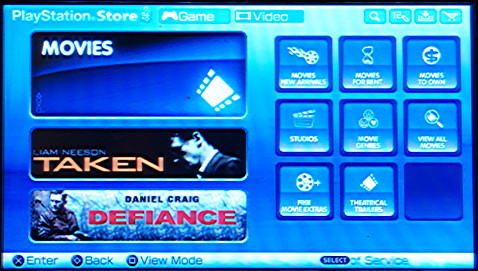 You can explore the "Free Movie Extras" if you want:
But if you go there, you'll probably see that there's ridiculously little material in this particular section of the (admittedly new) PlayStation Network: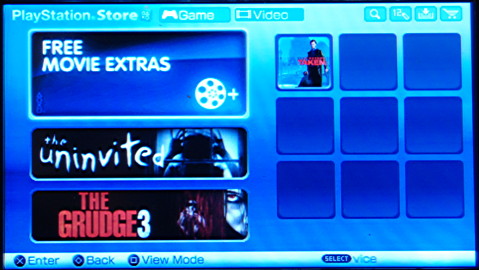 Ah well, back up and choose "New Arrivals" instead. Now, finally, some content: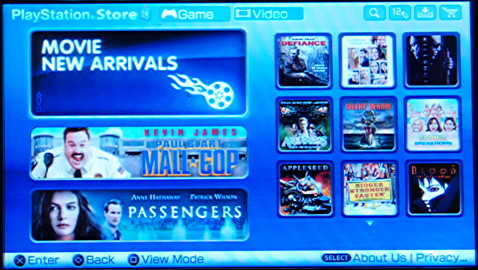 Lots of cool movies are showing up here, but I noticed as I went down the list that they had a free preview of
Terminator Salvation
. Cool: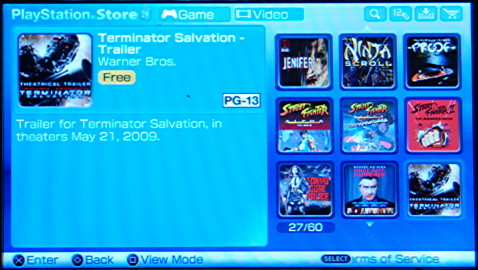 (actually, I
reviewed Terminator Salvation
on my
Film Blog
and didn't like it much, but that's another story. If you're interested, please go check it out!)
I choose "X" to select it and learn a bit more about the preview trailer: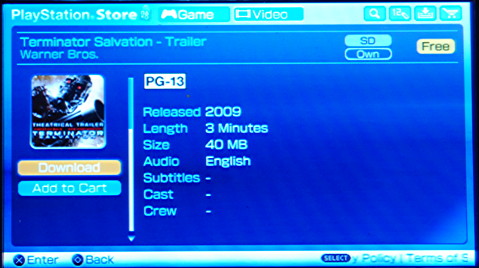 I choose "Download" (since, heck, it's free!) and the download communication begins: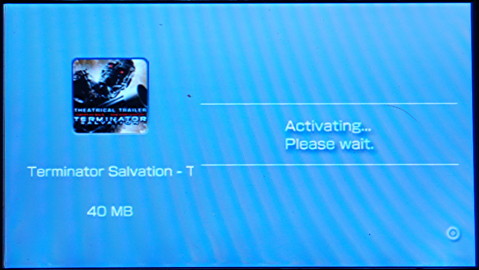 After a few seconds it's a more typical looking download screen:
Didn't take long, but it's worth pointing out that if 40MB = 3 minutes, that means that films are encoded for the PSP at about 13.3MB/minute. That means that the average 100 minute long movie is going to take a whopping 1330MB or approx 1.3GB. That's pretty big, you're going to want a BIG memory stick in your PSP if you're going to download films at all often!
Notice that there's no "watch this movie now" option. To get to the movie, you need to leave the PlayStation Network by pressing the small "home" button on the front left of the PSP device itself. You'll get a warning:
Are you suuuuuuurrrreee? Yes, we are. Press "X" and you're back at the regular navigational system: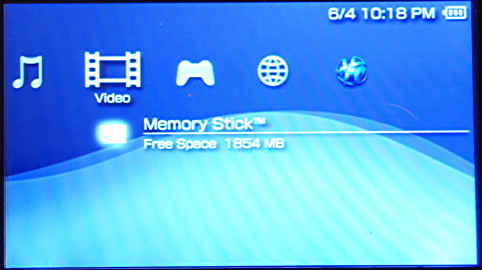 Go to movies and check it out: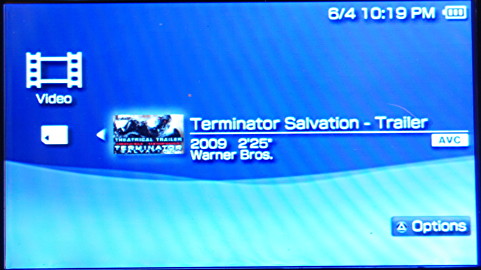 Sweet! There's the three minute trailer we just downloaded!
Choose it by pressing "X" again and…
You're watching a movie that you just downloaded from the PlayStation Network. Not too bad once you have everything set up and have the patience to navigate through their tiny online screens.