I've been hearing a lot of buzz about the new Skype for the iPhone 3G, but am a bit lost about how to download specific applications onto my phone. Can you show me all the steps?
There are two ways you can download an iPhone app onto your iPhone, the easier of which is probably to just grab it directly from your iPhone. If you prefer, however, you can launch iTunes on your computer, pop over to the Application Store, find it and download the app (Skype in this case) and copy it onto the phone next time you sync.
Let's make things straightforward, though, by documenting how you can find and download an application directly onto your iPhone without using iTunes or any computer at all, actually.
First step is to find the "App Store" icon on your phone: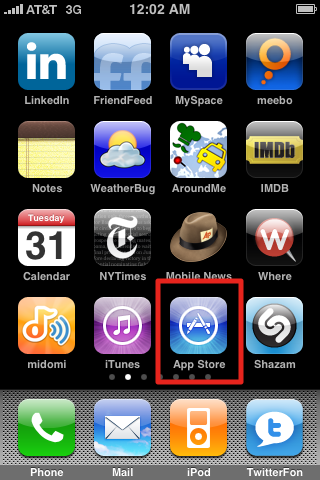 Tap it once and you'll see that there are a lot of ways you can navigate through the store and the many thousands of applications available. This is the "Featured" section shown here:
Along the bottom, tap on "Search" and start typing in the app name you desire. As you go, it'll show you whatever matches it can find. Here I am typing in "Skype":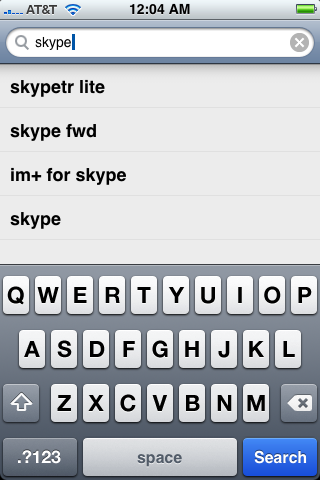 Tap "Search" on the lower right and you'll see all the matches shown along with their user ratings and prices: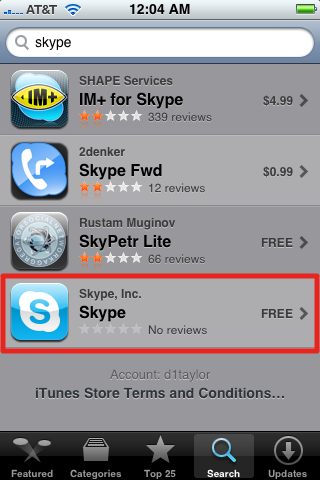 It's the last of these that we want, so I'll just tap on "Skype" and get quite a bit more information on the iPhone app:
That's what we want! To download it, tap on "Free" (if it's an app with a price, you'd see the price here, it's still a button, though).
The "Free" button promptly changes to an "INSTALL" button, as you can see: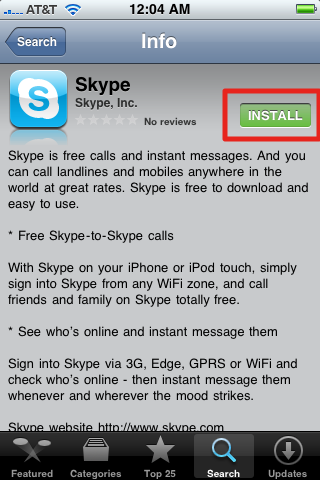 No huge surprise, tap on "INSTALL" and you'll be prompted for your iTunes Store password: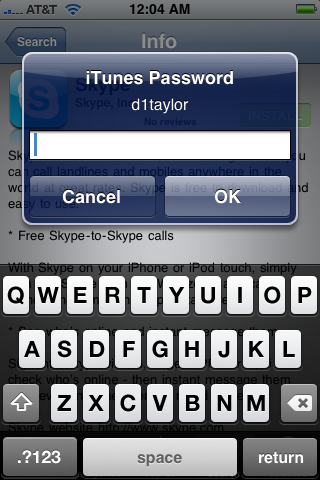 Once you've entered the password and tap "OK" you'll — rather confusingly — leave the App Store and find a new icon on your Apple iPhone desktop screen with an empty download progress bar: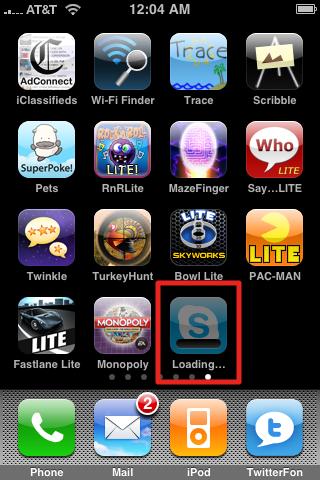 Wait a few seconds and it'll start filling in. Eventually it replaces the name "Loading…" with the actual application:
Now you have a new Skype application for your iPhone too.
Doable? I think so!