I love that on my new Apple iPhone 3G I can flip a switch and turn the phone from ringing to muted so I don't bother people. Problem is, the darn thing vibrates like a sex toy and it's still annoying in meetings and at meals. Is there some way to disable the vibrate feature too? Thanks.
Wow. Did you really say that your iPhone vibrates like a sex toy?
I though we had a "G" rated Web site here!
Nonetheless, I know exactly what you're talking about, and I have long since turned off the vibrate mode on my phone both with the audible ring and with the muted ring. Turns out that's pretty darn easy to do, but the switch is in a somewhat illogical location.
First, though, here's the switch on the left edge that lets you switch from audible to muted rings (and actually disables all sound, including within games):

It's a bit hard to see but the switch shows you an orange dot if you're in "mute".
Now, on your iPhone you want to tap on the "Settings" icon. That takes you here: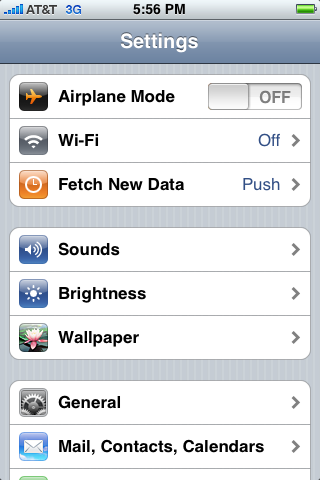 Hopefully you've been here before!
What you need to tap on here that's a bit counterintuitive is "Sounds" even though we're talking about a vibration, not an audible feature.
Do that and you're here: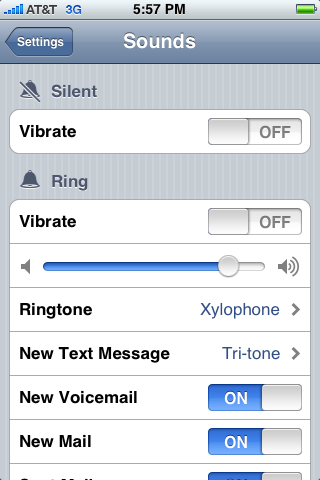 As you can see, there are "Vibrate" settings for both Silent and Ring mode, along with the many different ringtones that are included with the iPhone itself.
There's no "Save" needed: tap on the ON|OFF switch to set it as you'd desire, then simply leave the screen and go somewhere else.
Now your phone will be even more discrete. Good luck with that. 🙂