Can you tell me how to set up custom templates in Microsoft Word? I feel like I'm creating the same documents over and over again and there has to be a better way.
There is a better way, and the good news is, it's pretty easy to create custom Word templates. Once you have your template set up and saved, all you have to do to start a new document is open up the template. All your styles and formatting are there and ready to go.
Say you're taking a class and your professor wants all essays submitted with the title page, footnotes and margins formatted a certain way. What a pain, right? Well, if you take a few minutes to set up a template, you're golden for the rest of the semester and will save yourself time and headaches in the long run.
To make your own template, select File and then New. Under Templates, choose "On my computer". Click on the "General" tab. At the bottom right, under Create New, click so the button selects "Template" rather than "Document" and then double-click to open a blank document.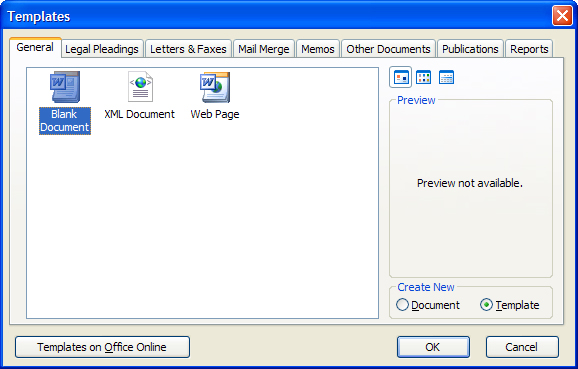 Now, add the specialized formatting. To create a new style, activate the Styles and Formatting pane under the Format menu. Click on New Style and follow the prompts to add it to the template. Don't forget to name the style.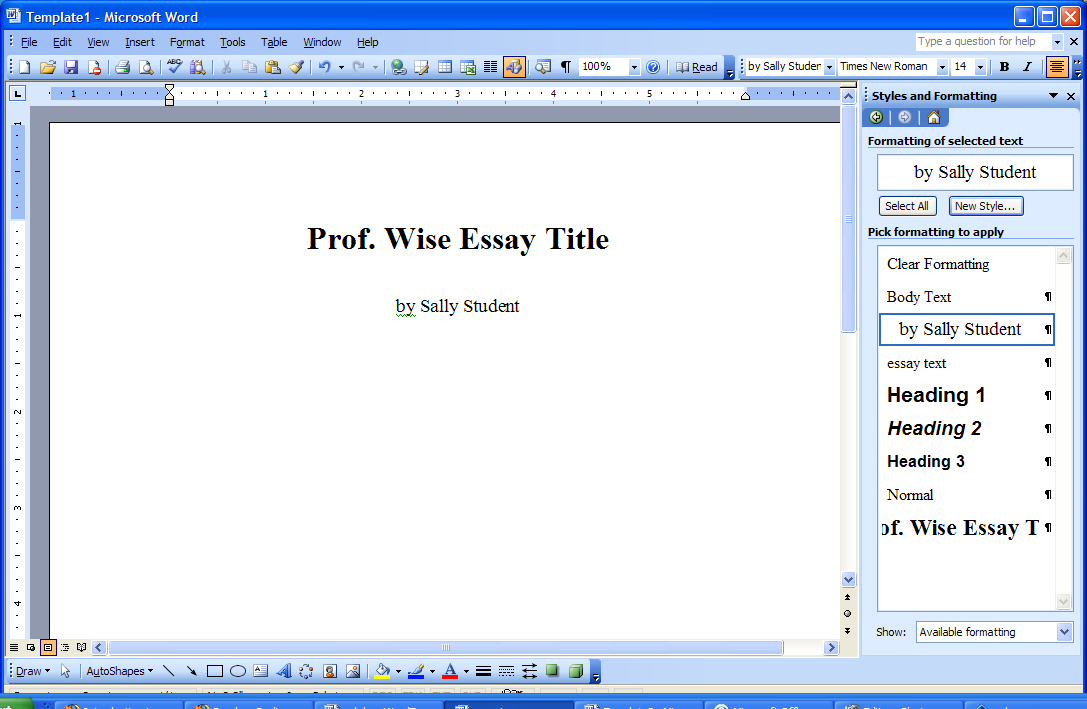 You're not limited to simply setting fonts, spacing and paragraph formatting. You can set up a template to include placeholder text you can type over later. You can also add fields, Autotext and macros if you want to go that far.
When you're done creating your template, be sure to save it with the .dot extension. If you go with the default and save your template in the Templates folder, Word will make it a .dot automatically.
To start a document based on your template, open Word and select File and then New. Navigate via On my computer back to the General tab, where you should see the template you created. Make sure the Create New button is under Document and double-click your template.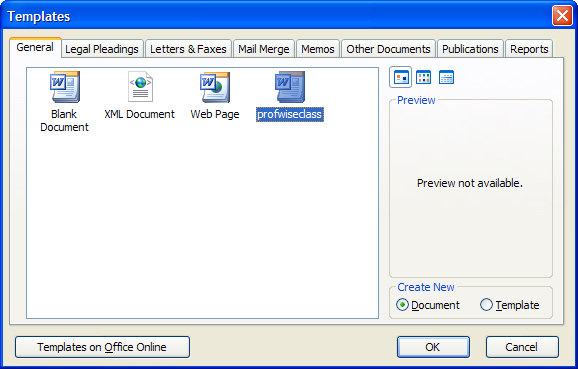 There you go! Easy-peasy. You can set up time-saving templates for manuals, brochures, fliers, and anything you'd make in a word processing program.
---