I just got an Apple iPhone and am totally psyched about it. But I really want to change the photograph that shows up on the front of the phone from the generic picture. Do you know what I'm talking about? [ed: it's the "Lock Screen" according to Apple]
Congratulations on your new Apple iPhone. I've had a lot of different cellphones in my time and I have to say that the iPhone is the best gadget phone I've ever owned, though as a phone it's still pretty poor, but that's another story.
The fun of modern phones is customizing them, but if you're used to other cellphones, you might be surprised at how easy it is to customize the iPhone and how many different ways there are of accomplishing it.
For example, to change the photo that shows up on the iPhone when it's locked you can either go through the "Settings" application or you can just find a photo — or take a photo! — and use that instead.
Let me show you by changing the boring old Earth from space picture to a photo of my friend's Christmas tree.
To make sure we're in the same place, here's where I'll start: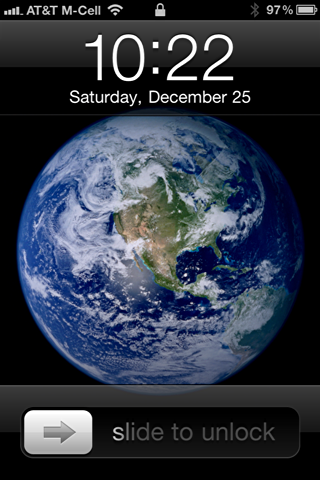 Go to the Camera app and take a picture. When you're viewing it, you'll see something like this: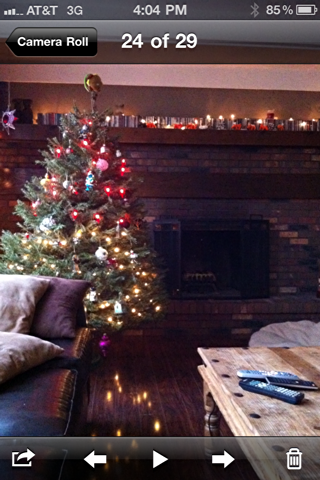 Tap on the small arrow coming out of a box on the lower left corner and you'll see quite a few options appear: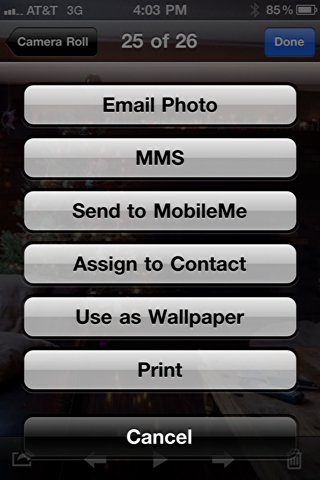 You can guess which button to tap: "Use as Wallpaper".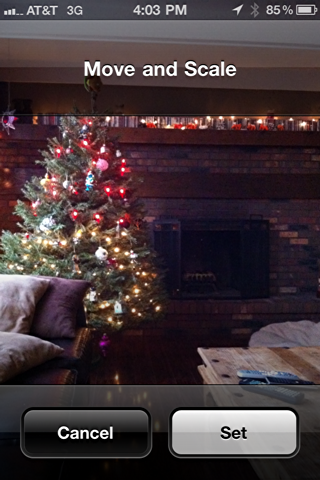 If you like the photo as-is, you can just use it, but it's helpful to zoom (with an outward pinch) and pan (single-finger move) to get the exact picture you want between the two dark bars. Got it just so? Click on "Set".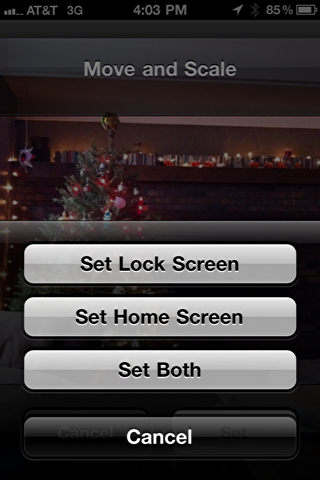 Now you can choose: if you want to change the picture that's underneath the app icons, that's the "Home Screen", whereas if you want to change the picture that shows up on the iPhone prior to you sliding and unlocking it, that's the "Lock Screen". For this task, you want the latter, so click on "Set Lock Screen"…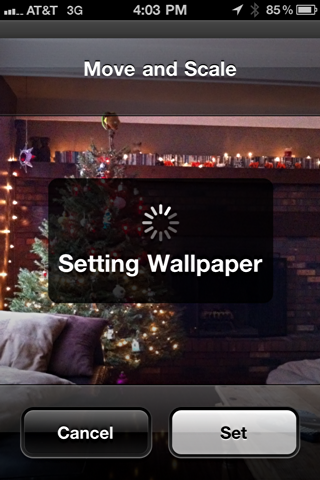 That just takes a few seconds and it's done. Now lock your phone by clicking on the button on the top right of the device. Then click on the home button to have the lock screen shown and …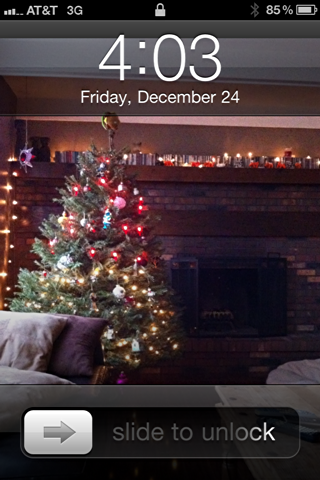 Hurray! That's the easy way to set the lock screen on your iPhone. Now, go into Settings and play around, you'll be amazed at just how easy it is to customize your iPhone.