I don't know how it changed, but suddenly the default search engine on my Apple iPhone 3G is Yahoo, not Google. Now I like Yahoo as much as the next guy, but I really want Google back. How the heck do I change the default search engine in Safari??
I had the same thing happen on my Apple iPhone a few days ago, mysteriously, and while it might be fairies or wizardry I suspect in fact that one of my children is the culprit. Of course, how it happened doesn't really matter, the issue is fixing it, right?
Setting the correct search engine – whether you prefer Google or Yahoo – in Safari on the Apple iPhone fortunately isn't that difficult at all.
On your phone, you can tell what search engine you currently have by simply going to Safari and looking on the top right: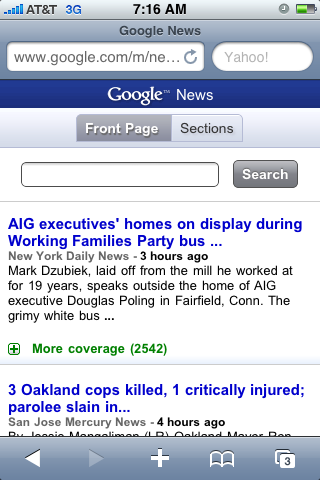 Here notice it says "Yahoo" (albeit rather faintly).
To change the settings, go back to the main iPhone screen and click on the "Settings" button. You'll see this: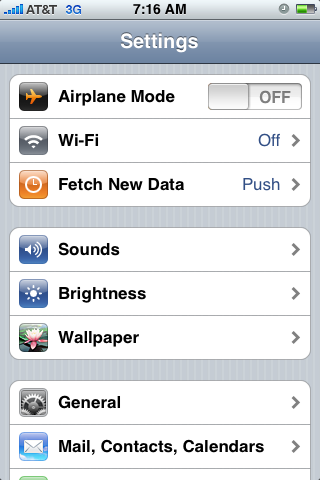 Scroll down a screen or so: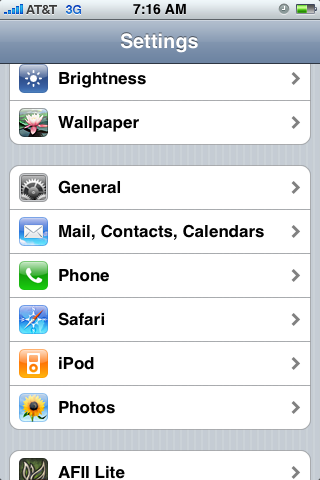 You need to tap on "Safari" to get to the Safari browser settings: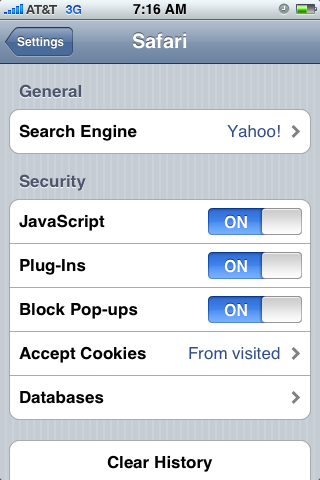 No surprise, to change the search engine tap on "Search Engine":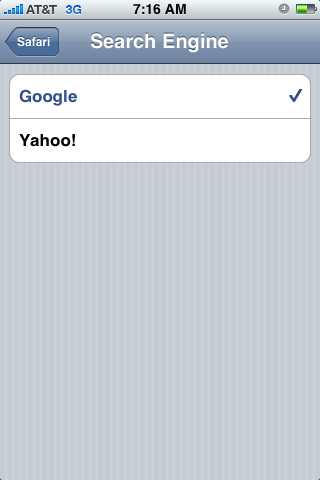 Pick your favorite search engine (and, btw, if anyone knows how to add new search engines to the list, please leave a comment with details!) and you're done. Now, go back to the main iPhone menu and choose Safari again.
Now you'll see: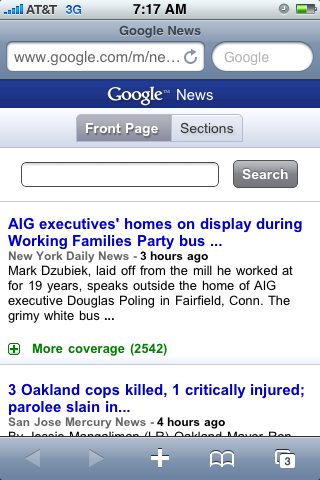 And there ya go, now you're back and using Google for your searches instead of Yahoo!

Looking for more tips on using your iPhone? I have lots of free iPhone help here on the site, so look around!