I can already tell that the iPad is an awesome movie viewer, but if I'm on the road and that's all I have, can I buy a movie directly on the iPad and have it downloaded for later viewing? I only have the wifi version, btw.
I'm with you. From the moment I saw the advertising for the Apple iPad, I thought "man, that's going to be a sweet, sweet device for my next airplane flight!" Then I realized that you have to get the content onto the iPad. You can do that with iTunes, of course, but if you aren't near your computer and want to get a new movie, are you out of luck?
Of course you aren't. You think Apple doesn't want to enable you to spend money any time, anywhere? 🙂
More seriously, you need to launch the 'iTunes' app and then the steps are straightforward if you've already set up an iTunes account with payment information. If you haven't, that's a step you'll probably need to do on your main computer, though if you enjoy the data entry system on the iPad you can definitely use that too.
Start by tapping on 'iTunes':

You've now entered a fascinating new world of the iTunes Store. Tons to check out, and a fair amount of free stuff if you can find it. Tap on "Movies" along the bottom and you'll see something like this:
You are welcome to spend hours browsing, but I'm going to move quickly by typing in the name of a great Pixar animated short
Mike's New Car
in the top right search box. Tap "Search" on the virtual keyboard and you'll see the film in question:
Tap on the movie graphic and you'll get a larger summary of the film:
Lots to notice here, but you can do that on your own time. Instead, tap on "Preview" and you can watch a snippet of the film: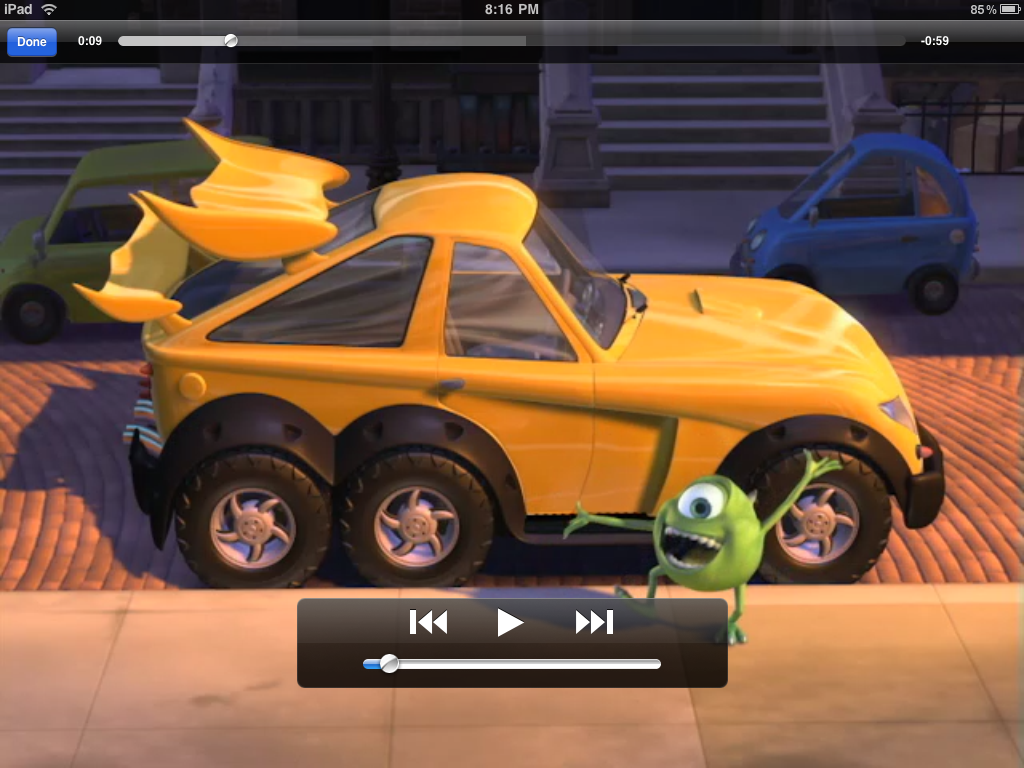 Looks great! Let's jump back to the movie info page again (tap "Done" in the top left corner or wait until the preview ends), then tap on "Buy $1.99". That button changes to:
Tap on it one more time to actually buy the movie and it'll pop up a request for your iTunes password, a nice hurdle if you are otherwise afraid friends– or kids!! — might grab a bunch of films on your behalf: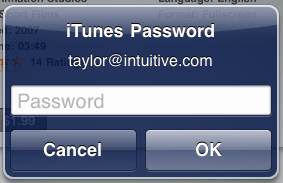 Once you've entered it correctly, you'll see the film start to download: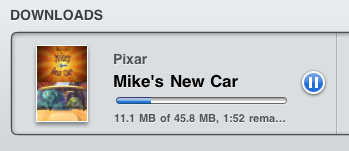 That's it. Now, to actually watch the movie, you'll want to go back to the home page and tap on the "Videos" icon:
and…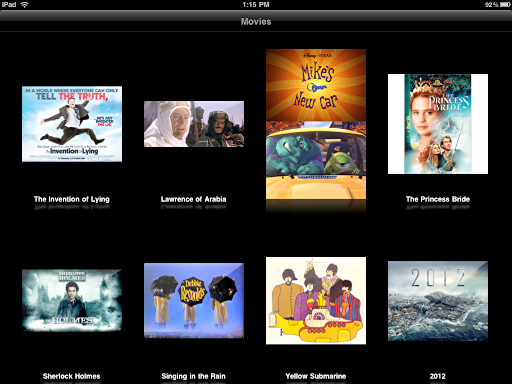 There ya go. You can see the other films I have on my iPad too. An eclectic mix! 🙂
Enjoy your movies. Let us know what you find the most enjoyable on your new Apple iPad too.
If you're here, odds are very good you're looking for iPad Help, and that's just what we aim to offer, so if you have a question about your iPad that you haven't seen answered here, please do submit it!