I was arguing with a friend the other day and he said that he'd been on eBay since it first came online. I don't believe him and would like him to prove it. How do you figure out how long you've been on eBay? And can you check a different account to see when they joined eBay too?
According to the official history of the site, eBay was founded in Pierre Omidyar's San Jose living room in September 1995, and in 1998, Pierre and his cofounder Jeff Skoll brought in Meg Whitman to grow the company. So I suppose it's possible your friend signed up in the period before 1998, but it was really then that it started to become popular. In fact, I signed up in 1998, as you'll see.
For a lot of sites, every member is assigned a member number (like LinkedIn) and you can simply compare account numbers to see who signed up first, but eBay isn't quite that easy to compare. Instead, it comes down to signup dates.
Let me start by showing you how I found my own signup (inception?) date…
Log in, then find "My eBay" on the top bar:

Once you move your cursor above "My eBay", a menu of options pops up: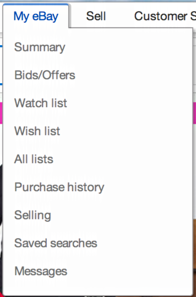 Here's the trick, though: don't click on any of the individual menu options, just click on the words "My eBay" instead. Now you'll see a lot more information about your own account, as you can see here about my own:

Click on your account name — mine is d1taylor — and you'll get a page with lots of information about your account, including an image and, just below it, the information you seek: "Member since":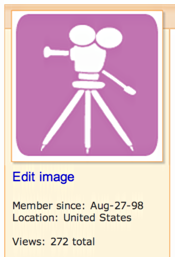 To figure out someone else's signup date, you can find them on the site and click through to their own profile or you can do what I do, reverse engineer their URL system. For example, my profile URL is:

Therefore, if you know someone else's eBay ID, simply replace your own ID with theirs.
For example, my friend Ed has the eBay ID of edsurfin, so his profile URL will be http://myworld.ebay.com/edsurfin.
A quick peek and we can easily ascertain when Ed signed up: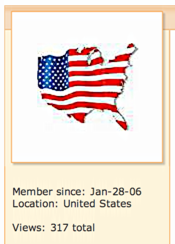 Armed with this information, you should be able to easily figure out how long your friend's been on eBay and if he didn't sign up in 1995 or 1996, then he probably can't say he was involved since "the beginning"…