If you're a faithful reader of Ask Dave Taylor you already know that we occasionally feature other writers who have contributed guest articles. Not adverts, not advertorials, but solid, valuable content that adds to the overall helpful information on the site. In fact, I like having friends and colleagues contribute because they have specific areas of expertise that add value to the site for you, the reader. A win:win.
But that doesn't mean it's always easy working with a guest blogger, and if you have a blog, you might find these tips and suggestions helpful when you too are evaluating content from others…
The first question to address with guest blogging is who? Who are you going to let appear on your site, recognizing that by appearing on your blog you are essentially endorsing them as a subject matter expert. If they write something that turns out to be inaccurate or quote someone who didn't actually say what's attributed to them, state theories as if they're facts, dispense bogus medical advice or belittle or badmouth someone like a celebrity or political figure, you're liable and it can easily cast a dark light on the site you've spent months – or years – building up.
That's why one of the tips I have is to only work with people you already know in the industry or those whose credentials are impeccable. If the head of research for a major company offers to contribute, for example, that's going to be more likely to be a solid, accurate and informative article than if some young marketing "maven" says they want to offer you an article "for free", right?
The next question is what? If you have a theme or specific topic area for your blog, stick with it even with guest articles. Most recently my friend and colleague Gary Moskoff contributed a review of a Brenthaven Courier Bag, for example. A review of a computer or tech product? Very much up our proverbial alley here at ADT, so it was a perfect fit and consistent with everything else on the site. (then again, Gary's a contributing editor, so it's no surprise it's a good fit)
Had Gary have offered up an article on how to change the oil in his Tesla, however, that would have been a bad fit and I wouldn't have published it. And an article on how to pair dress socks with a bolo tie? Definitely way off the beaten track!
The point is that it's your blog, make sure that whatever contributions you receive fit into your world in a graceful and consistent manner. Don't confuse your reader by bouncing all over the place. Plus, this also minimizes the chance that you'll end up with spammy or crass advertising as "guest" entries.
There's also a behind-the-scenes component too. I have a writer's guide for people who seek to contribute, because I want to ensure that their articles are sufficiently long for my site format, that they include an image or two — free of any license problems — and that the style of writing is friendly and accessible, as that's one of the trademarks of this site, that it's easy to read. Right? Right!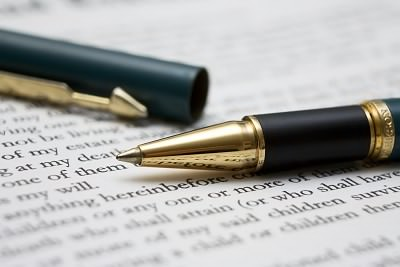 While negotiating the guest post, it's also smart to discuss potential guest article topics and the slant or angle of the article. There's nothing more frustrating than someone putting in the effort to write a guest blog entry, sending it to you, and then you realizing that you really can't publish it because it's too far off topic or it's just poorly written or incoherent.
Which brings me to another point: if you put effort into the writing of your blog entries make sure that guest articles are at least as well written, if not even better. Spelling mistakes, poor grammar, structural problems, all bad. All likely to turn off your reader. If you do get poor prose, you can, of course, fix it yourself with a rewrite, but I have also rejected guest articles, requesting that they rewrite the piece to work better or be more specific.
Finally, if you are getting unsolicited offers of "free" articles for your site from companies or "someone working on an educational web site" or similar, be very skeptical. Odds are very good that they're duplicate content (bad) or very poorly written (also bad) and it's a sure bet that they're going to have lots of embedded links back to the site that the writer is being paid to promote. Yup, companies — and SEO agencies — will pay people a few bucks for every article they place that has a link back to the specified company, whether the article is good, accurate or plain junk.
Ah, which means I have one more point to make: minimize embedded links. This is both a Google search engine best practice and just common sense: most writers are happy to contribute guest content if they can get that all-important backlink. I know, I write guest posts on other blogs for the same reason. The trick is to corral that back link to the very bottom of the article, the one-line "bio" that names the guest contributor. Like this:
Author Dave Taylor runs a popular parenting blog called
GoFatherhood.com
, where he talks about life as a single dad.
That's so much more reader-friendly than having a half-dozen links to specific pages on the guest author's site sneakily embedded in the article itself. In fact, articles should have external links where appropriate, but those should ideally be to other sites. Not other sites in the SEO company's portfolio, but actual third party sites that are logical places for more information on the specific point or item. Mention a company? Link to it. Mention a person or a publication? Link to it. Etc.
There's more to working with guest bloggers, including how to schedule their entries into your publication queue — mix things up! — but that's the starting point. Now, if you're a blogger and accept guest submissions, what do you do that I haven't mentioned here?