I had a friend visit and while he was here he changed my America Online (AOL) settings so that it now automatically logs in to his account every time I turn the system on. This is bad! How do I turn this feature off?
You're not the first person to find that the AOL interface software can be a bit baffling. Indeed, even I sometimes find it surprisingly difficult to make changes to the AOL settings at times! 🙂
There are two ways you can change the autologin capability with AOL. Let's start with the more common way to accomplish this task.
Log in to your AOL account, then choose Keywords –> Search by Keyword and enter 'start up settings':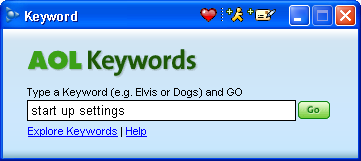 Enter this and you'll get to a screen that makes it pretty obvious how to turn on (or off) the automatic sign on feature: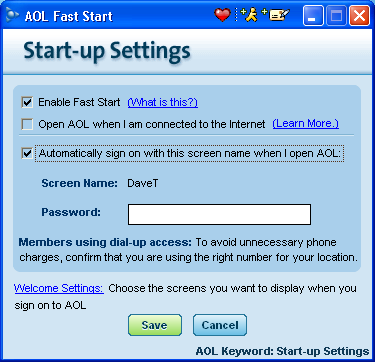 Notice that my account is already set up for automatic login for the specified screen name. To disable this, just unclick the checkbox. If you do turn this
on
then you'll get an important warning: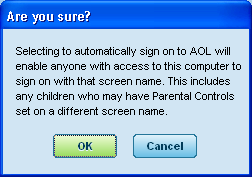 I encourage you to think carefully about that before you decide to enable this feature!
Now, it turns out there's a second way to get to this settings dialog if you have the AOL icon on your taskbar: right click on the icon then choose
AOL 9.0
–>
AOL 9.0 Settings…
: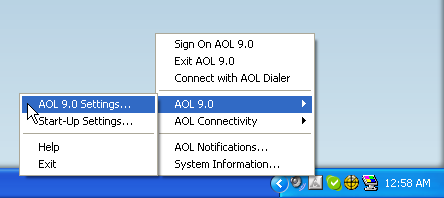 This produces the following dialog box: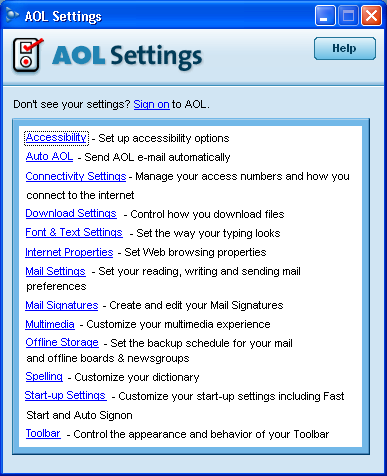 And so you can make the changes by clicking on the
Start-up Settings
.
Good luck!