I like posting photos onto Pinterest and sharing them with my friends, but sometimes they come out sideways! How do I rotate them so that they're oriented properly on my Pinterest pinboards?
Whether you're using the mobile app or the Web-based interface, the bad news is that you cannot rotate images within the Pinterest universe. It's a bit of a puzzle why they haven't added a simple web-based image editor, actually, that would allow rotation, cropping and some simple contract and saturation changes, but at this point in time, that's just not part of what you can do in Pinterest.
Fortunately, there are tons of different alternatives for something as simple as rotating an image, ranging from the built-in photo editor on your iPhone to sites like PicMonkey.com that let you upload your image, tweak it, and re-save it to your computer, ready to publish on a photo sharing site like Facebook or Pinterest.
All the major operating systems have built-in image editing tools — with varying degrees of sophistication — that can meet your needs too. I'll show you exactly how I rotated an image recently while using Microsoft Windows 8…
First off, here's the image icon. As you can see, it's rotated 90-degrees and definitely not ready to post:


A simple double-click on the icon and the image is opened up in the quite capable little app Microsoft Paint: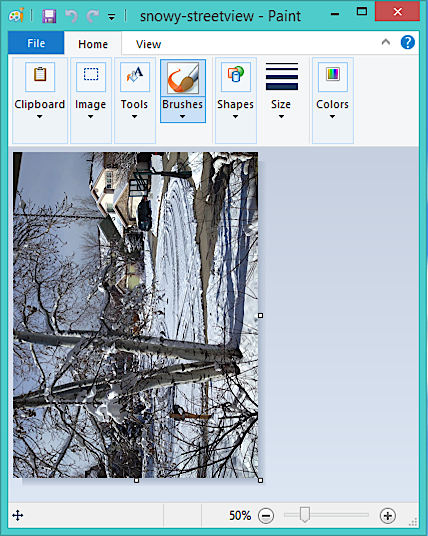 There's quite a bit you can do in Paint if you poke around, but let's just focus on image rotation. To do that, click on "Image" from the icon bar: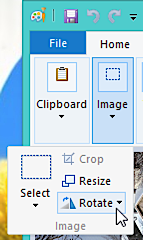 There's what we want. "Rotate". Click on that and a set of options appears: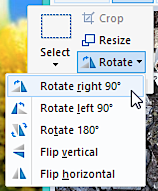 For my task, "Rotate right 90°" is all that's needed, but note that "Rotate 180°" and "Flip horizontal" aren't the same: the former flips the image upside down ("dancing on the ceiling" anyone?) while the latter swaps left and right, as if you were looking at the image in a mirror.
I choose the correct rotation and a fraction of a second later, it's fixed!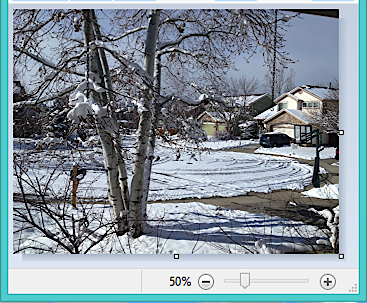 Now to save it. Easy enough. Click on the blue floppy disk icon on the very top of the Paint window:

Done. Quit the Paint program and you'll see even the desktop icon preview is now oriented properly…

Just as a handy reminder, to now upload this image to Pinterest, go into your Web browser and choose "Add Pin" from the menu on your Pinterest home page: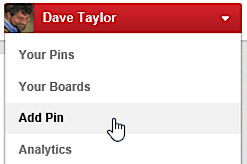 Select the newly corrected photograph or image, pick which pinboard you want to use and add a succinct description: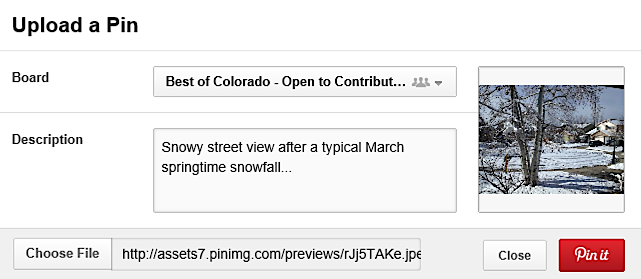 Done? Great! Click "Pin It" and it's up, ready for your friends to enjoy, and they don't even have to look sideways at it: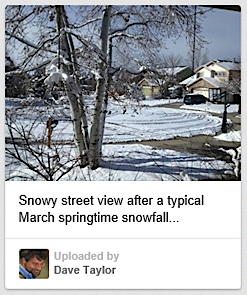 Want to see what I'm up to on Pinterest? No worries, you can find me there as
d1taylor on Pinterest
.