I suppose I should be able to figure this out directly on the AOL site, but I can't, so perhaps you can tell me: how do you take time limitations off of a screename on America Online (AOL)?
First off, you can only change the settings on an AOL screenname if you're logged in as a master account: If your parents or guardian have set up specific limitations on your account, you can't change it (which makes sense, right?). The steps I show here assume that you do have permission to fine-tune access for an AOL screen name.
To start, log in to your AOL account and choose Keyword –> Go To Keyword from the top menus. Then type in "parental controls":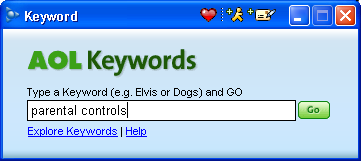 This shortcut takes you directly to the Parental Controls area:
Click for fullsize image
Now just click on the Screen Name you want to alter, and you'll see the specific controls for that account: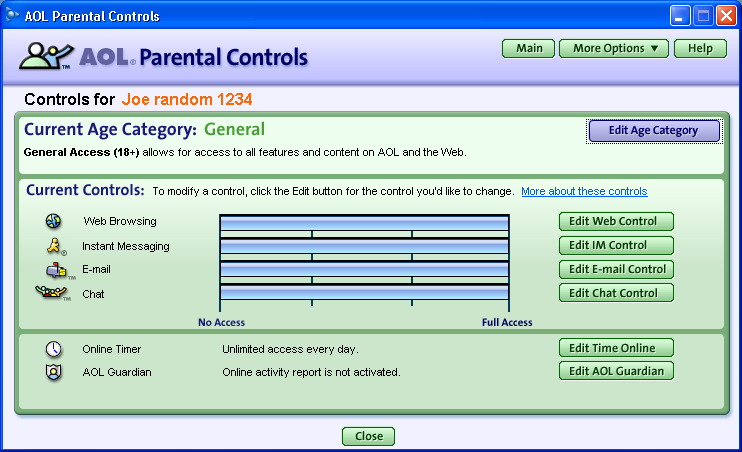 Click for fullsize image
The specific setting you want is
Edit Time Online
, which you can see on the bottom right. Click on it and you'll see how the account is setup: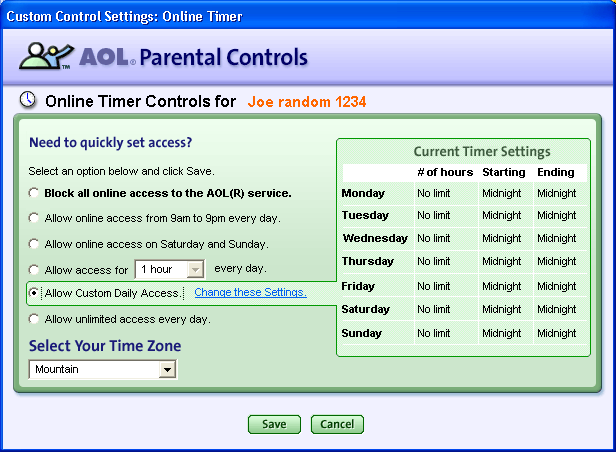 Click for fullsize image
As you can see, this particular account doesn't have any timer limitations, but if I did want to set them (or disable them), I'd click on the
Change these Settings
link by the "Allow Custom Daily Access" option, at which point I could fine-tune things to my heart's content: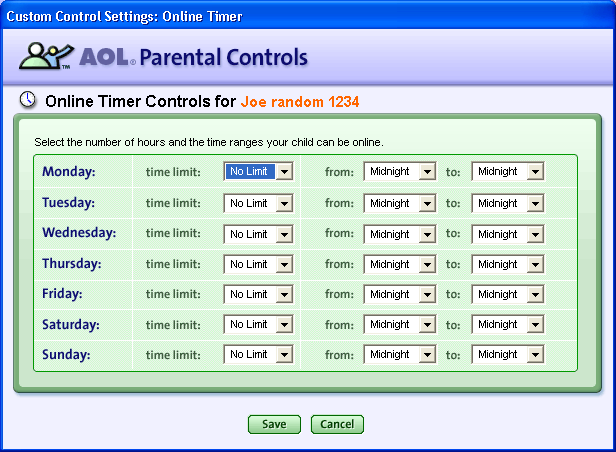 Click for fullsize image
That's all there is to it if you want to change the allowable times during which you can access America Online (AOL) on a given day or on specific days of the week.
Hope that helps out!