I've gone ahead and installed Apple's Boot Camp product and Windows XP and I'm totally delighted with the results. Finally, I can pop into Windows as needed without having to drag along a PC on my sales calls. But how the heck do I get back to Mac OS X? It's now automatically booting into Windows each time.
Glad to hear that you're having a good experience with Boot Camp. It's pretty cool, as I explain here: Running Windows XP on your Mac with Boot Camp.
I too noticed the same issue, however, and there's a bit of a trick to getting it to boot into Mac OS X each time, rather than Windows.
First, hold down the Option key while the system is booting, and it'll give you a list of all bootable operating systems found on the computer: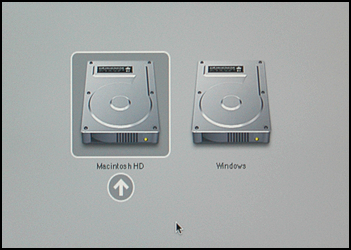 Pick Mac OS X and boot.
Now, once you're up and running, go to
Apple
–>
System Preferences
–>
Startup Disk
and you'll see the following: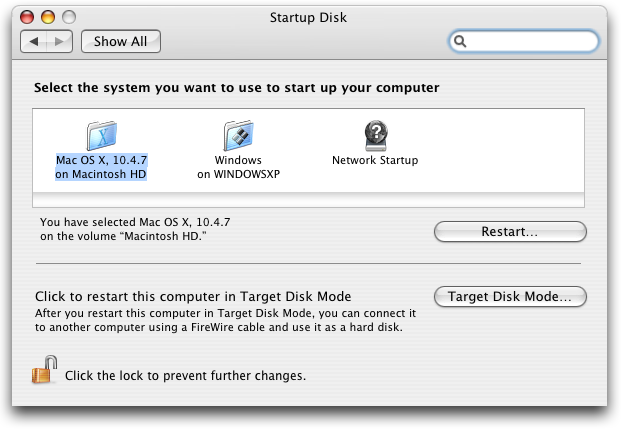 Select Mac OS X rather than Windows XP, and you should automatically boot into Mac OS X each time until you again use the "Option" at boot time to select Windows XP by hand.
Hope that helps you out. Don't forget to also check out
Parallels
too, if you want to try running that Windows app without having to reboot at all:
Windows on the Mac with Parallels Virtualization
.