How do I protect a microsoft file with a password? The purpose is, i don't want word to open up my file without asking for a password.. every time i'll open my file i want that it will ask always a password…
This is quite a bit trickier than I think it should be, because the logical place to find the password option, to me at least, is the File –> Properties area of Microsoft Word, but don't rush off and look there, that's not where you set a password for your file.
Instead, you need to go to Tools –> Options, at which point you'll find a dialog box with about a zillion different tabs. Click on the Security tab and you'll see this: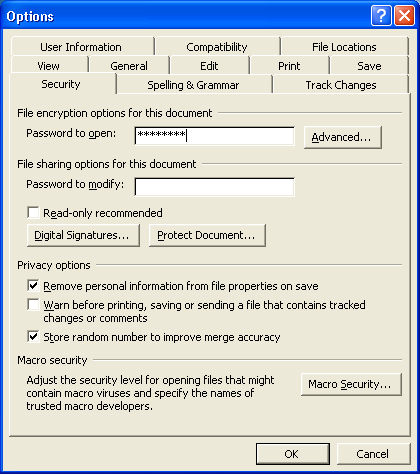 Notice that you can also set an "edit" password if you're okay with people having the document but want to prevent them from editing the contents. That's not quite what you want, so it's the "Password to open" that you need to fill in.
I also encourage you to click on the "Remove personal information from file properties on save" too, to give you a bit more privacy if the file might make its way out onto the Internet or otherwise leave your own machine.
Click "OK" and it'll ask you to confirm the new password: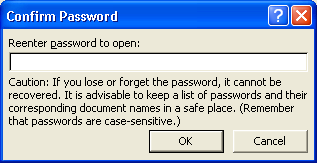 Don't forget this password lest you end up losing the contents of the file entirely.
Now, save the file as usual and when you try to open it, instead of the contents popping up as usual, you get exactly what you seek: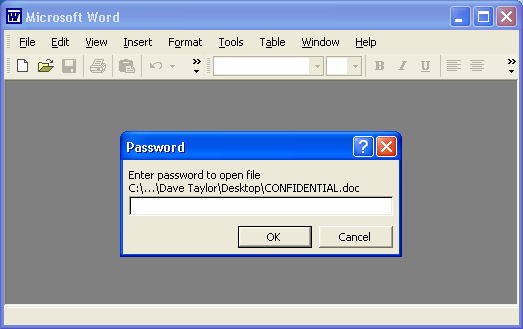 Hope that helps you out!