I'm on a customization kick and would like to pull a program out of my START menu in Microsoft Windows XP and add another one. Can you show me how to customize my Start menu, please?
Once you have Windows XP configured properly, it turns out to be incredibly easy to add entries to your START menu, but taking others that you don't want out of the menu proves just a wee bit more tricky. The important thing is to start by changing the START menu configuration so that you can drag and drop material onto the bar.
That's done by right-clicking on the taskbar on the bottom of the page: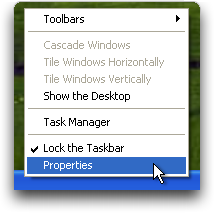 Choose "Properties" then click on the "Start Menu" tab: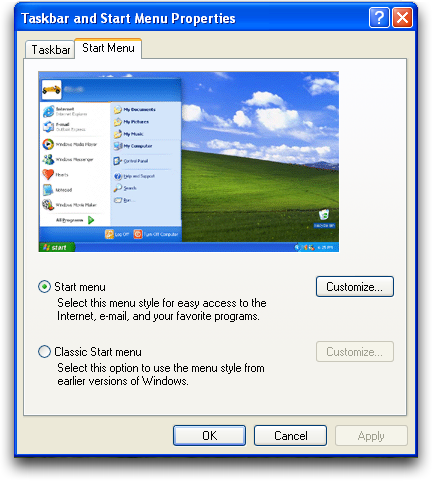 Click on "Customize" and you'll see the first place where you can make tweaks to your START menu: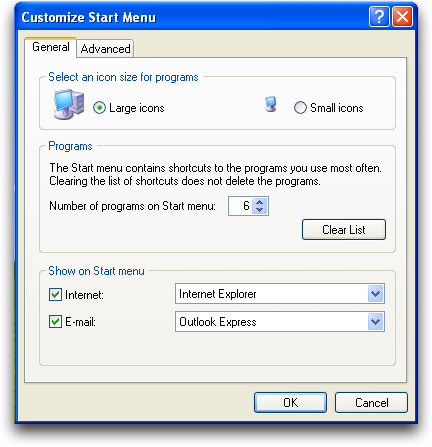 We're almost there. Click on the "Advanced" tab and, finally, you'll see the option we're seeking: "Enable Dragging and Dropping":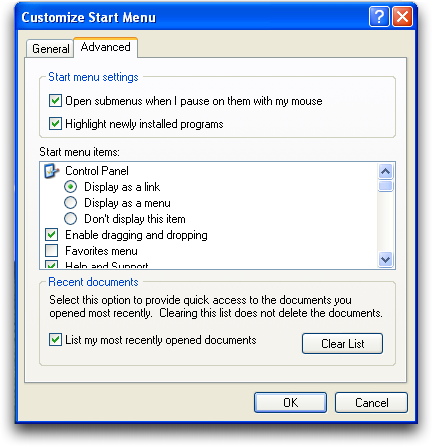 Select that option and click "OK" to make the change. Now you can quite literally just drag program and file icons onto the START menu and they'll be automatically added. For example, here I'm adding a new item to my START menu by dragging the icon from the desktop itself: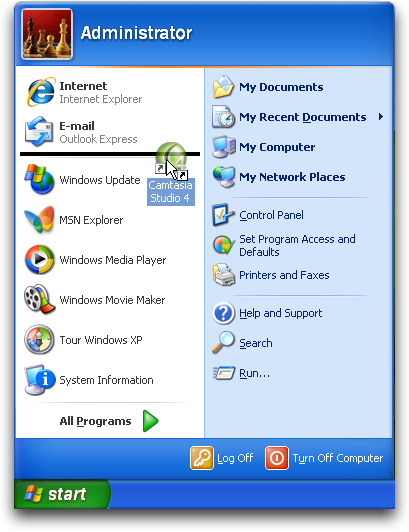 You can see that it not only lets you add programs but you can also choose exactly where on the list of items it appears. Nice!
To delete items, right-click
on the item in the START menu itself
: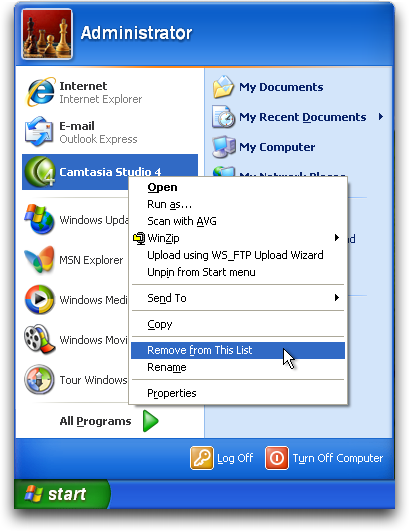 Choose "Remove from this list" and *poof* it's vanished.
Note that there are some system items added to the START menu that can only be deleted by scrolling through the configuration list on the Advanced configuration window, but you know how to get there now, so that should be easy too.
Hope that helps you with your customization efforts!