My brother sent me some really cool wireless bluetooth speakers for my computer and I can't figure out how to make them work. Is there some secret to getting a MacBook to use a bluetooth speaker system?
Actually, there is a nuance involved with bluetooth speakers based on my experience because pairing them to your Mac doesn't automatically mean that they're selected as audio output devices. It's a two step process and the Bluetooth Setup Assistant doesn't make that clear at all.
A few weeks ago YUBZ sent me a pretty cool bluetooth speaker called a MAGNUM and I went through the same confusion it sounds like you're having.
The first step with bluetooth devices of any sort is to put them into "pairing" or "discoverable" mode, which in this case involves pushing and holding the power button for about ten seconds.
Then, on your Mac, go to "System Preferences…" –> "Bluetooth":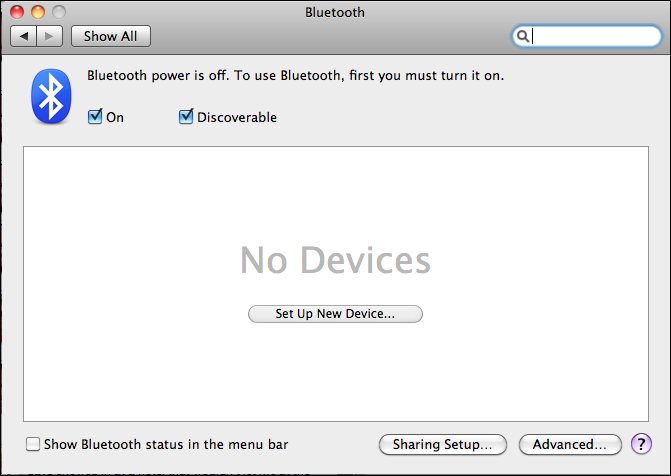 Make sure you have Bluetooth turned on (e.g. that box checked), then click on "Set Up New Device…" which actually launches the Bluetooth Setup Assistant: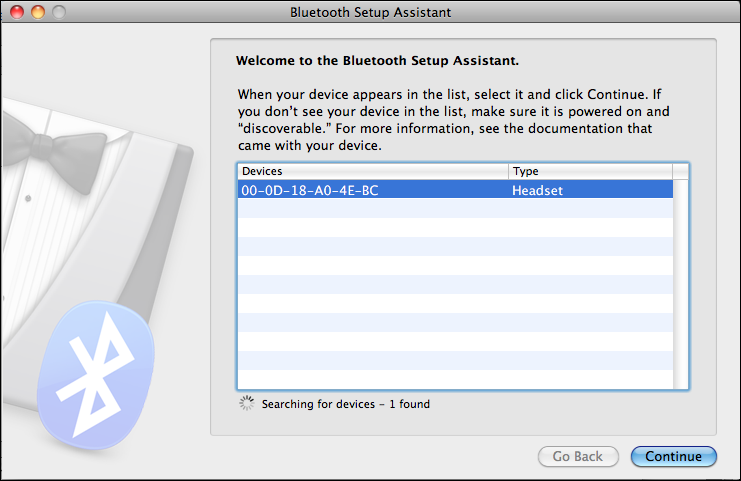 Hopefully your device shows up here: if it doesn't then double-check that it's in pairing mode (check the manual if it's not obvious). In this case, the generically named "Headset" is actually the remote speaker we want to connect.
Choose it and click "Continue"…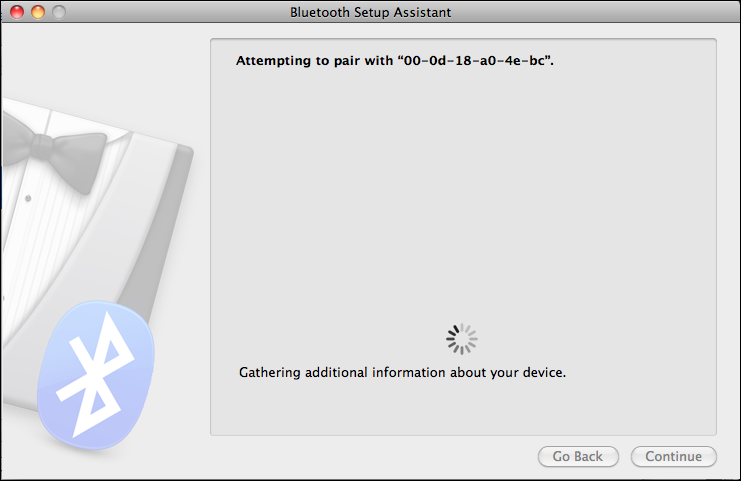 What you should see next is that the computer has figured out some information about the device, it's "discovered" it:
As you can see, it's now paired, but it's not connected. Confusing. In fact, it sounds like this is where you got without being able to proceed further. No surprise, this is where you seem to need insider info.
See the little gear button on the bottom? You need to click it:
Ahhh… that's what we want: "Use as Audio Device". Choose stereo if it is indeed a stereo device (it probably is) or mono otherwise. Now it's all good:
That's all there is to it. You have to take that second step for it to work or you'll have the bluetooth pairing but it won't actually be used as a speaker.
That'll get you working, so have fun!