Before I was in Windows 7, I could easily view a slide show of photos/pictures, but now there is no sign of a slide show even while in my pictures library or folder. Would be grateful for your kind assistance.
With quite a few years of development between Windows 7 and Windows 10, you'd like to think that Microsoft had the chance to get every interface oddity fixed and make the user experience even better. For the most part, they have in Windows 10, but inevitably they've also added lots of new quirks and oddities as they went along. One of these is just what you're talking about; where'd the slide show feature go in Win10?
Turns out it's still there, and still in the File Explorer, so when you open up a folder full of photographs or pictures, you're in just the right place to launch a slideshow to view them all full screen on your computer. Except the button's hidden unless you're in just the right place within the File Explorer program. Yes, not great design, all in all. What's surprising is that there's not even a match for 'slide show' when you do a basic search in Windows 10, a tutorial that might actually tell you where that mystery button is located:
All of the offered options, none actually say "hey! it's located in File Explorer. Here's where to find it…". Maybe in the next patch 🙂
Anyway, let me just show you. Open up File Explorer and navigate to the contents of a folder that has photos, pictures, photographs, images, whatever you want to view: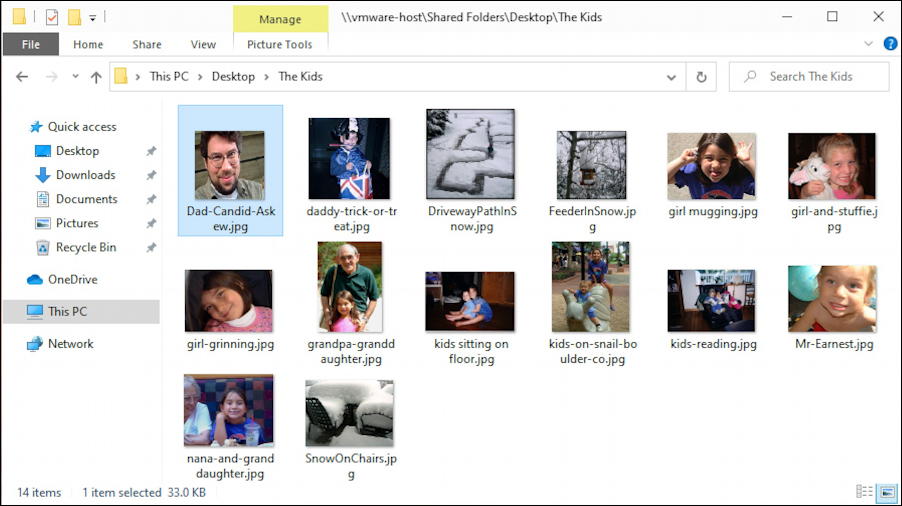 The key thing to notice is that I have clicked to select an image. That causes the "Manage > Picture Tools" option to show up at the very top of the File Explorer. See it above? A click on "Picture Tools" and a little ribbon pops up with some options: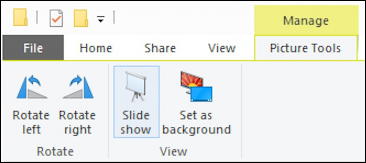 Hey! There's that Slide show button! Toldja it was hidden. While you're here, notice also that you can rotate images to correct orientation problems right here in File Explorer too. Quite handy if you have images from a smartphone that are off 90-degrees.
Click on "Slide show" to start up a slideshow of every image and photograph in this particular folder. While the first image is on screen, right-click on the screen and you'll find that there are quite a few options you can use to fine-tune your slide show experience: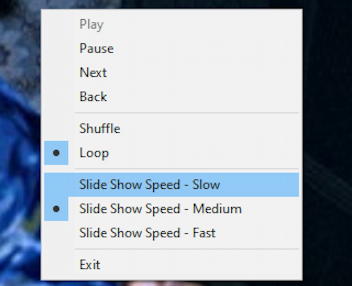 Pretty darn cool, actually. In fact, there's also a slide show feature in the new Microsoft Photos application too:
Truth be told, though, the File Explorer Slide show is much better than the Photos slideshow feature. Try 'em both, you'll see what I mean!
Pro Tip: I've been writing about how to get things done in Windows since way before Windows 10. Please check out my extensive Windows help library for hundreds of useful tutorials while you're here. Thanks!