I have a regular personal profile, but the ad network I work with says I now need to change it to a business profile. How's that done, Dave?
It's important to remember that Instagram is part of the Facebook empire and it's pretty clear that Facebook is really wrestling with fake news, duplicitous advertising and huge privacy issues. No surprise that there are going to be a lot of changes in the next few months with both Facebook and Instagram settings, accounts, privacy and advertising. One of the first is to make it clearer which Instagram accounts are business oriented and likely have sponsored content and which are just regular users sharing their vacation photos and latest selfies. The solution: Turn influencer accounts into business profiles.
I face the same thing as my Instagram account — Follow me on Instagram! — has always been a personal account but as time has passed I admit that some of the images I've posted have been related to sponsored events, activities or products. My ad networks also reached out to me and said "it's time, ya gotta become a business profile on IG". So here's how I did it…
To start, grab your smartphone and tap on the 'profile' button along the bottom to see your own profile information in the Instagram app. Mine looks like this: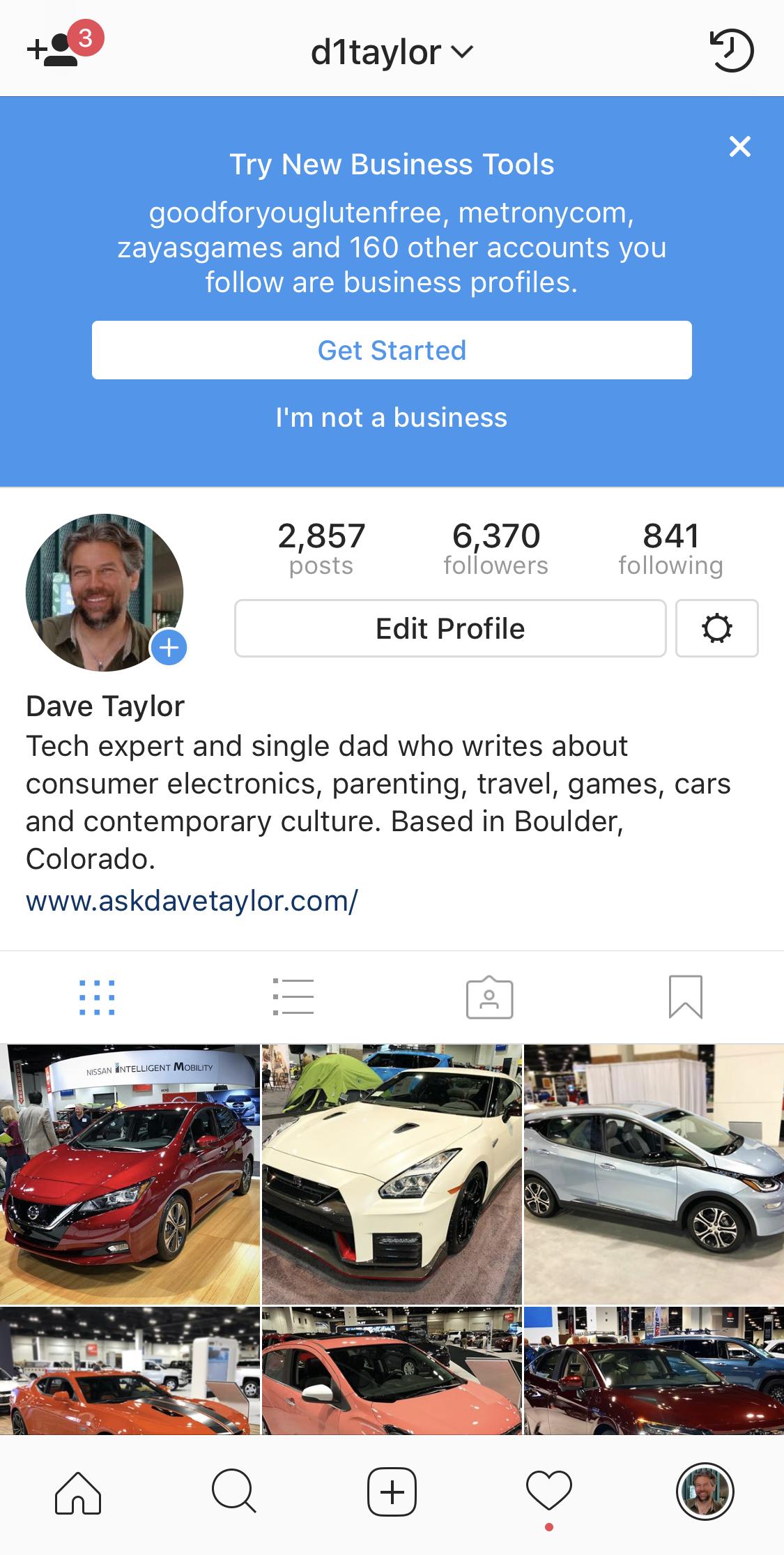 Note that even as I'm a personal profile, Instagram is still pushing me to "try out" a business profile with the big blue ad block at the top. Since it's possible you won't see this, let's go through the regular steps to switch instead of taking that shortcut.
To do that, tap on the gear icon adjacent to the big "Edit Profile" button. Swipe down until you see this set of options – you're looking for "Switch to Business Profile":
No surprise, tap on "Switch to Business Profile" to proceed.
Here's what you see: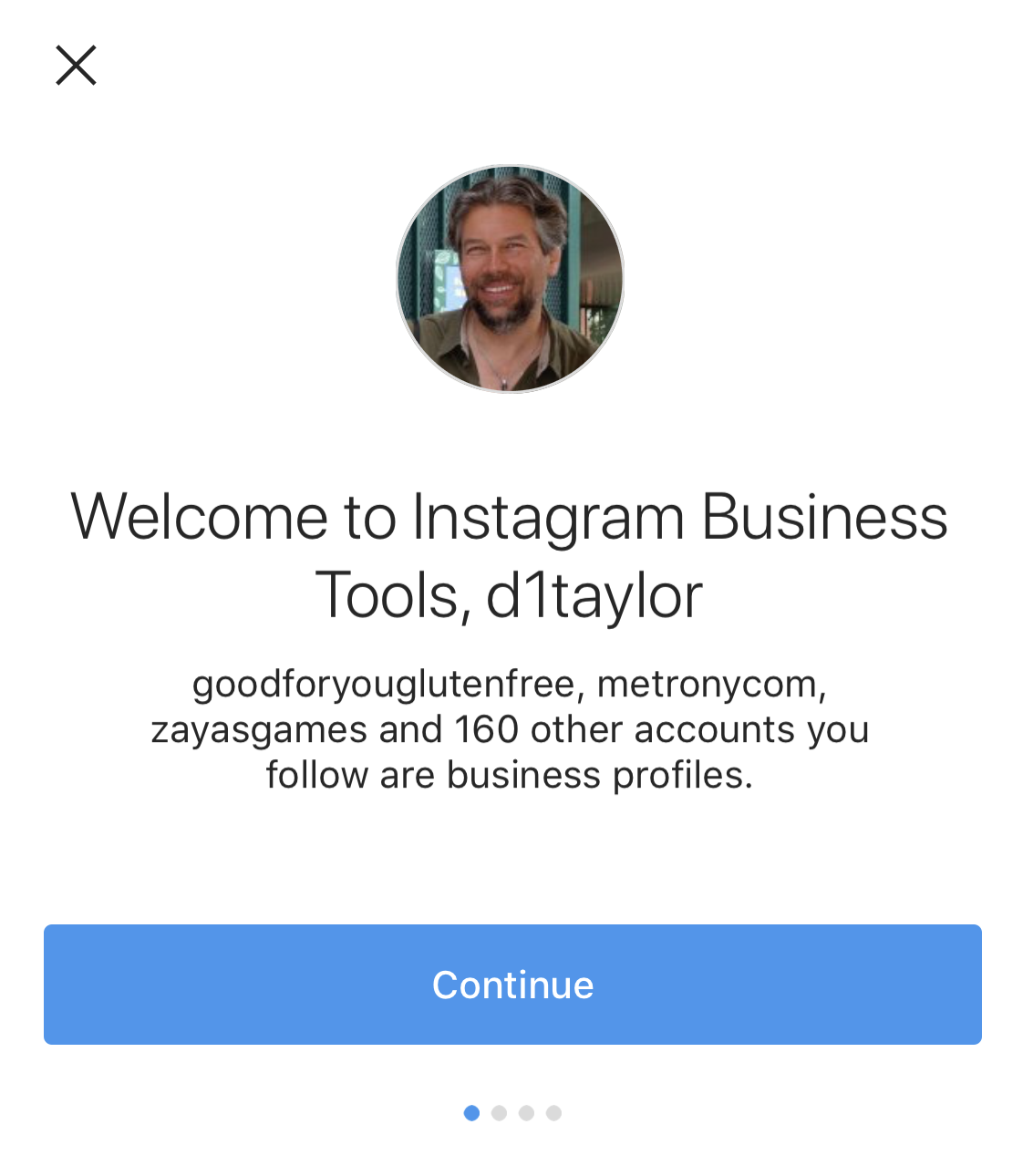 You can swipe through all of the informational screens, it highlights the analytics you gain access to about your posts, promotion and advertising features, and similar. Just what you'd think from a business profile, actually.
Once you're done, you'll end up looking at this: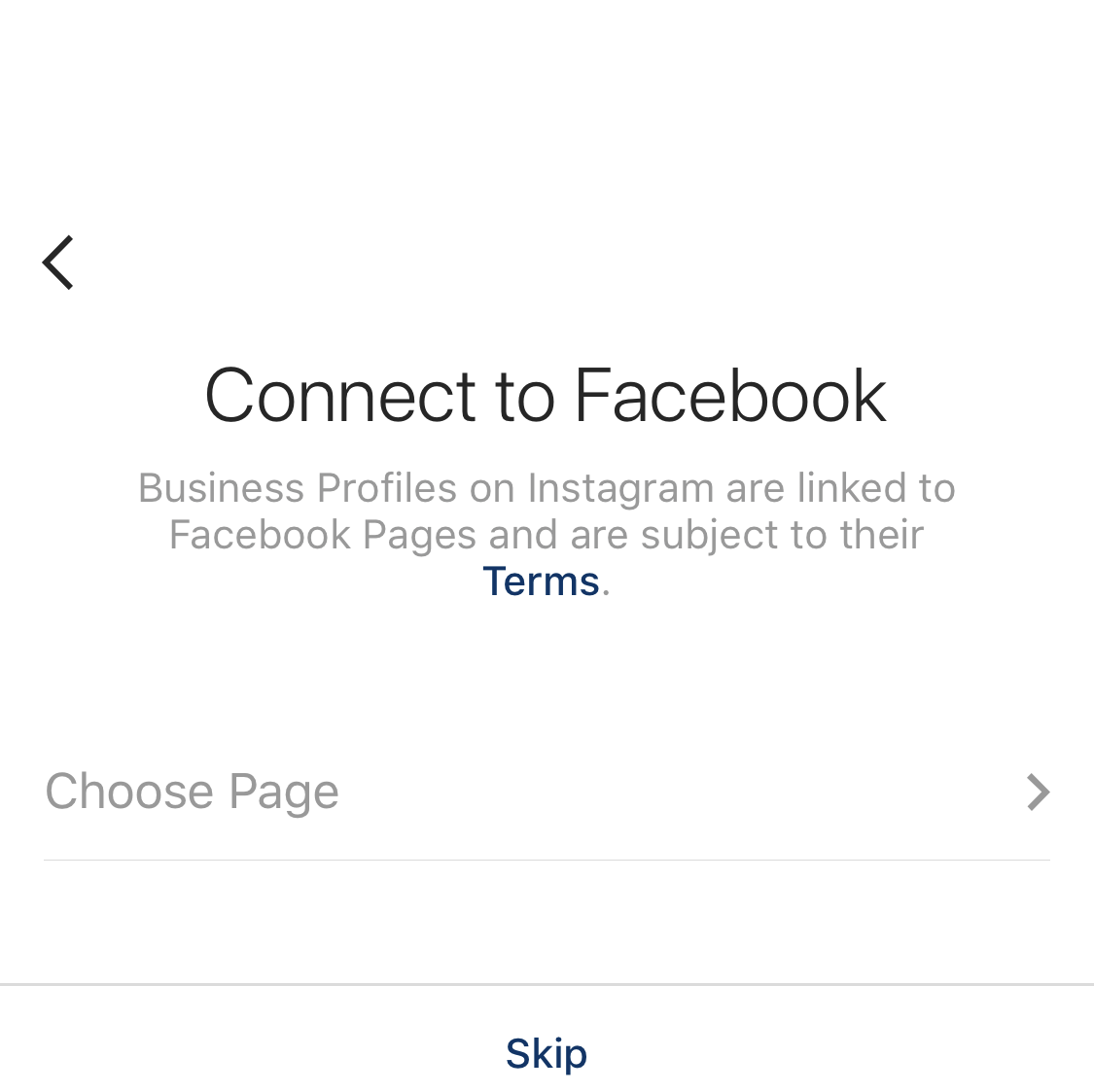 This is important as Instagram wants you to connect a business profile with a Facebook page. You do already have a Facebook business page for your online work and promotional activities, right? If you don't, you might well be forced to create one and then work on getting followers for that too. I do have a page for AskDaveTaylor on Facebook — and you guessed it, why not follow AskDaveTaylor on Facebook too while you're here? 🙂 — so this'll be easy. A tap on "Choose Page" moves us forward…
I'll choose "Ask Dave Taylor" to pair my Facebook business page with my Instagram page. It'll automatically pull some information out of your FB page, including phone number and address, but you'll now get a chance to mask or hide those if you'd prefer they not be included on your IG profile too:
I have a business phone number, but no-one calls me, which is good; I prefer email. 🙂
And that's about it. Mission accomplished.
What might surprise you is that there's not much that changes. In fact, compare the very first screen shot with this new, spiffy business profile, and there's only the very subtlest of differences: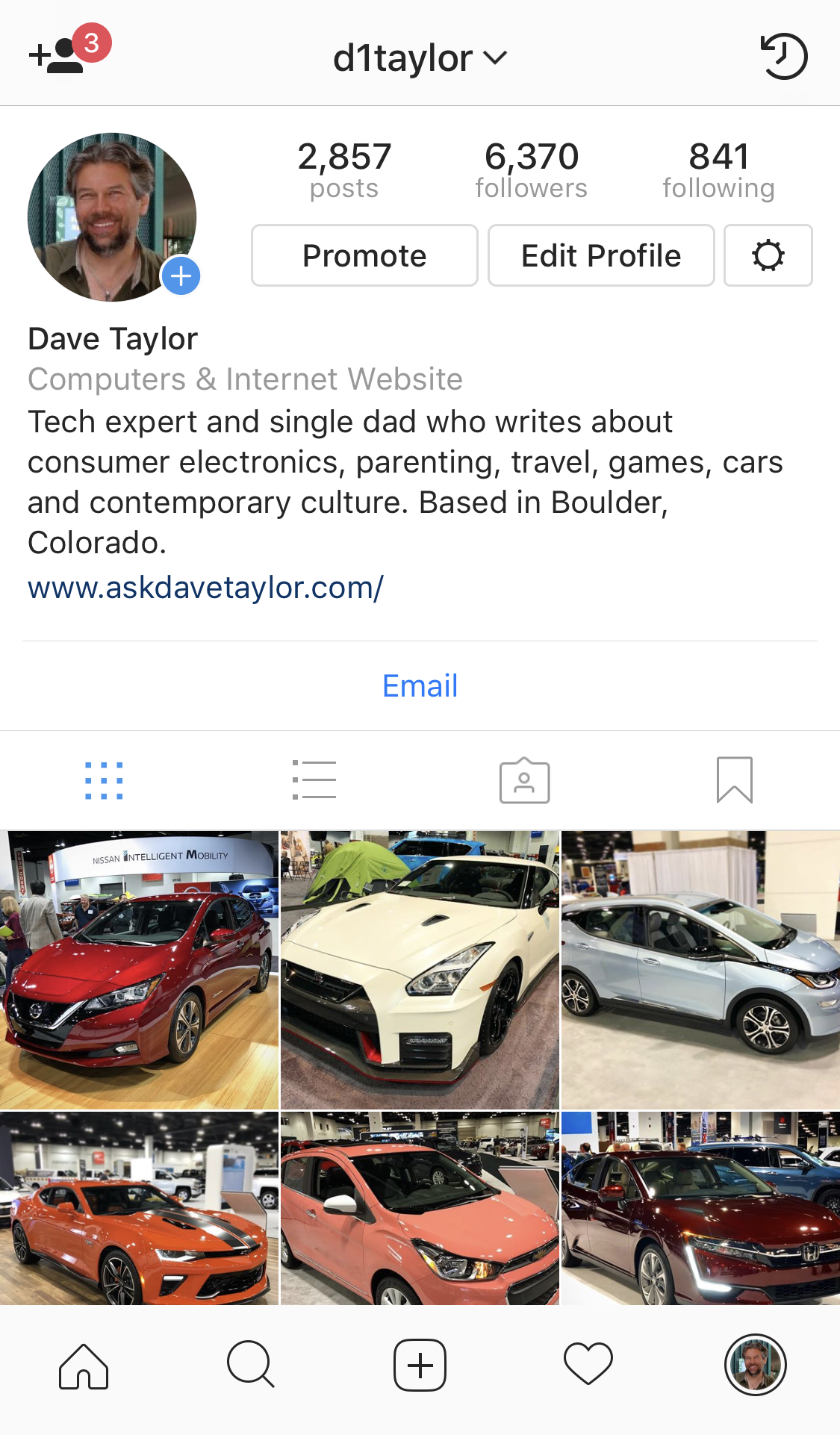 Basically it adds "Promote" as a button and there's a category description "Computers & Internet Website" pulled from the Facebook business page. Your followers probably won't even notice that anything's changed at all, actually!
And that's how it's done. Congratulations, you now have a shiny new Instagram business profile.
Pro Tip: Check out all our other Instagram help while you're here!